Living with diabetes can be a rollercoaster – but one Dundee woman with the condition says it will never hold her back.
Fiona Stewart, 30, was diagnosed with type 1 diabetes at the age of 12, which still has no known cause.
Her body "gave up" on the production of insulin, key to controlling blood sugar levels within the body.
Insulin breaks down glycogen, the body's store of quick-release energy – so if that cannot be broken down, it can cause serious issues.
Fiona has to maintain her blood sugar levels with an external source of insulin to prevent them from spiking (being too high) or crashing (being too low).
Either can cause complications or, if untreated, can even be fatal.
However, since her diagnosis, Fiona has canoed down rivers, run half-marathons and travelled the world. She says diabetes has never stopped her from living her best life.
The mechanical engineer, who lives in the West End, says the condition is more manageable than ever thanks to modern technology.
"Diabetes is a 24/7 condition – it's something you have to think about here and there. But you don't want to have to think about it all the time, or it will hold you back," she said.
"When I was diagnosed, my mum and dad never said I couldn't do anything. My sisters, Elaine and Mairi, and my partner Robbie Crossan have been really supportive too. If anything, my diagnosis made me more determined to succeed."
Typically, those with diabetes have relied on regular insulin injections to stabilise their blood sugar.
However, technology is progressing fast, and Fiona is one of a growing number of people in the UK who use an insulin pump to provide a steady supply of the hormone.
The pocket-sized device is hard-wired into her body and lets her regulate insulin flow as it is needed.
If she is about to eat something rich in carbohydrates such as pasta, she can tell the device how much to expect, and it will adjust the flow.
She also has a small tag on her arm that, when scanned with a small handheld device provides an immediate reading of her blood sugar level.
Fiona said: "The pump is an absolute lifestyle changer. I could sit here and use it now without someone even noticing, and it's fast-acting.
"And with the device, I can see if a sugar spike or a crash is coming. It's definitely very manageable."
However, despite the march of technical progress, there are still misconceptions and stigmas attached to diabetes – often due to the public's lack of knowledge.
Diabetes UK has launched its #TalkAboutDiabetes campaign for Diabetes Week, running until Sunday, to encourage people to speak openly about it.
A poll conducted by YouGov for the charity found that a third of people would rather go online for medical advice than attend a doctor – something Diabetes Scotland director Angela Mitchell says needs to change.
"Talking about diabetes can be hard. But for someone living with the condition, or caring for someone who does, it can mean getting the right treatment, ensuring your rights are protected at work, or making sure your child gets the best care at school," she said.
As well as motivating people to speak openly about their condition, DUK hopes those who know others with it can start conversations as well."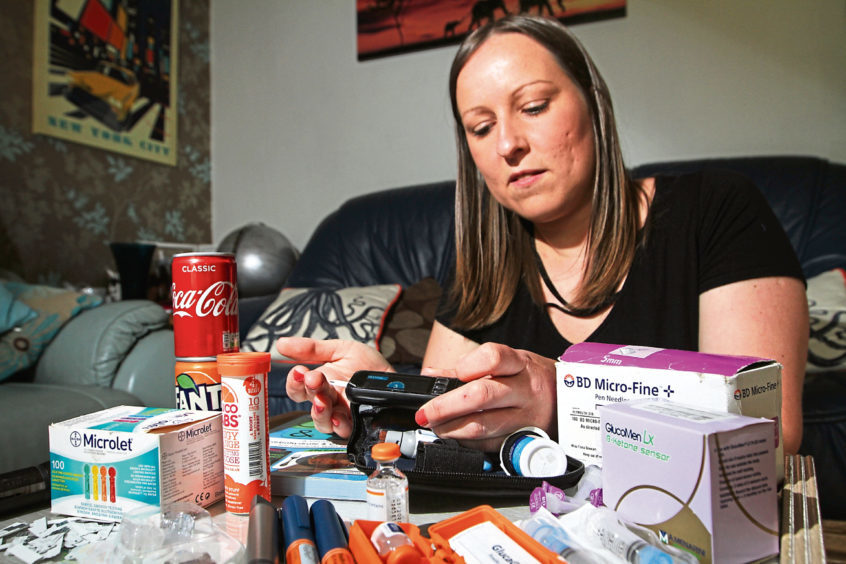 Fiona – who also has coeliac disease and runs a food blog, Fi's Gluten-Free Dundee – said she has occasionally been quizzed by people about what she can eat and do. But she added that her life is still her own to live.
She said: "I've done my Duke of Edinburgh Award, got my PhD, canoed down rivers in France – it never stopped me.
"I volunteer with Diabetes UK for their weekend trips with children who have diabetes and their families. They get so much out of it and realise having diabetes is normal, and you can have an amazing, successful life."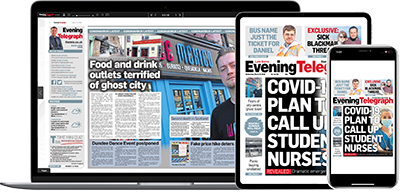 Help support quality local journalism … become a digital subscriber to the Evening Telegraph
Subscribe