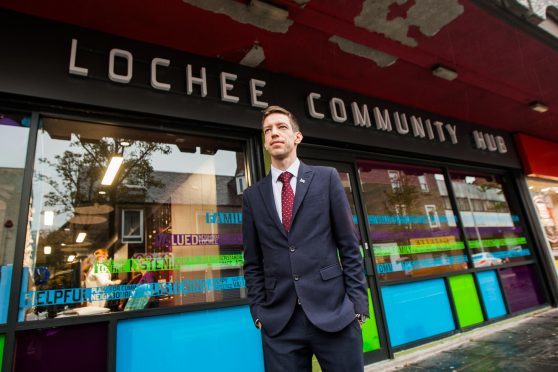 Dundee City Council has appealed for Tele readers to give their views after announcing it is trying to cut £20 million from its budget next year.
Council leader John Alexander said that education and social care will take priority over grass-cutting and filling potholes as he sat down with the Tele to discuss the council's spending plans for 2018/19.
He hopes readers will take part in the survey to let the council know the feeling of Dundonians.
He said: "We would urge Tele readers to take part. We really want to know what people think and what they want to see in Dundee.
"We are eager for the feedback in all areas.
"We know there are many areas of concern but we would hope that we will also get some positive feedback…
"The Tele is giving everyone in Dundee the opportunity to say what they think.
"We at the council value that opportunity and we are keen to keep everyone in Dundee completely informed about the budget process."
To have your say, fill in the survey below. Story continues beneath.
Mr Alexander admitted his SNP administration faced "tough decisions" over what to prioritise in the forthcoming budget. And he said it was unlikely that anyone living in the city would not be affected by the cuts.
Speaking during a visit to meet users of Lochee Community Hub alongside finance spokesman Willie Sawers, Mr Alexander said: "We now know that we are set to lose £20m from our budget in the coming financial year. This is a huge amount of money and there are tough decisions ahead.
"This is going to prove a headache for Dundee City Council and there will be challenges to provide services. If someone asks why their back green hasn't been cut, I will ask them: 'what's more important — grass being cut or education and social care services?'
"Similarly potholes may not be a top priority when we are having to make a choice between repairing them and ensuring our children receive a good education."
Despite the challenges, Mr Alexander said he was confident the right choices would be made.
He also said that staff would have to be "flexible" when it came to slashing costs.
"The challenges we are facing have been growing year-by-year as our budget is cut more and more by the UK Government," said Mr Alexander.
"We are still expected to supply essential services and this is going to cause a headache.
"Not everyone is going to agree with some of the decisions we will take, which will undoubtedly impact on the lives of ordinary Dundonians. We will do everything we can to protect front-line services but people are going to have to be flexible.
"I am aware there's been a call for council staff to be exempt from compulsory redundancies. We are looking to a flexible workforce to co-operate with us."
Specific proposals for where the money will be saved will be revealed in the new year.
Councillor Kevin Keenan, leader of the opposition Labour group, said services had already been worn down enough.
He added: "They cannot continue to be eroded as they have been over the last eight years, with a real-terms budget cut of more than 8% at a time when demands on services is growing and continues to grow.
"People are starting to notice some services already diminishing.
"Almost every area within the city in a recent survey mentioned how poorly our streets were cleaned.
"The council workforce has also been particularly badly affected through insecurity, job losses, voluntary redundancy and early retirement schemes."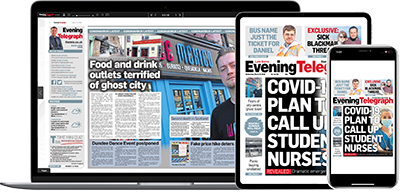 Help support quality local journalism … become a digital subscriber to the Evening Telegraph
Subscribe