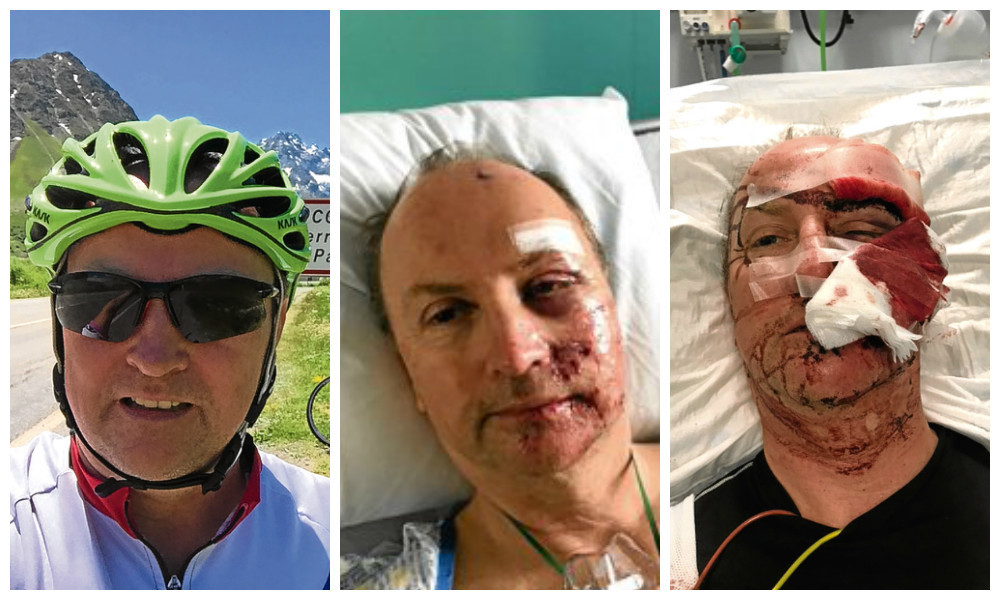 A cyclist suffered horrific injuries and had to have his face rebuilt after smashing into the back of a car.
Ali Simpson, 57, was out riding at Newbigging, north east of Dundee, when he collided with the back of a grey Vauxhall Corsa parked in the street.
The car's back windscreen was shattered in the collision on Pitairlie Road and Ali suffered serious injuries to his face.
An ambulance crew rushed the service manager, who had an arterial bleed, to Ninewells Hospital.
Speaking to the Tele from his home in Muirdrum, Ali said: "To be honest, I don't have a clue what happened — I don't really remember anything about it.
"I just remember cycling along and then waking up in hospital.
"I was wearing cycling sunglasses which I think dug into my face and my cycling helmet. It could have been a low sun that evening."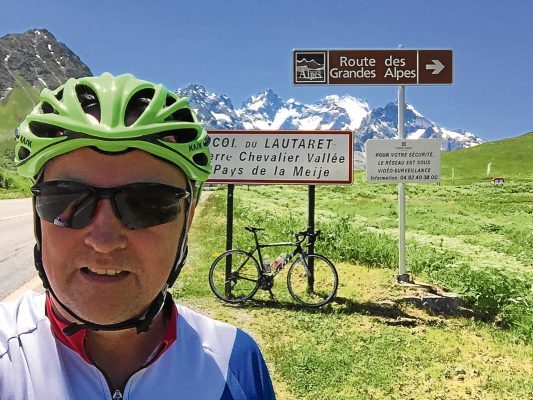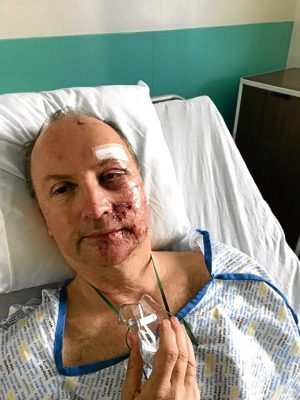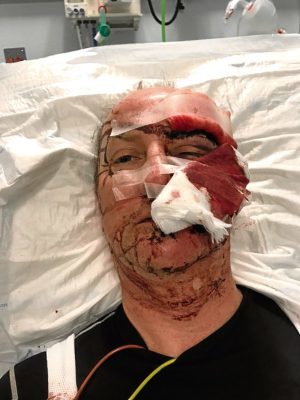 Ali was taken to resuscitation at Ninewells to be stabilised before a plastic surgery team worked on his injuries.
He stayed overnight on Monday while the worst of his cuts healed and CT and MRI scans were processed — eventually coming back as showing no problems.
Having taken a week off of work, he said he was full of praise for the emergency staff who helped him.
"The ambulance staff and hospital staff were really good to me and I can remember people helping me at the scene.
"The man whose car I hit was there too, and a nurse called Kelly.
"I don't know the names of the ambulance staff and everybody at Ninewells Hospital but they were really good."
Ali added that his family had been given a scare.
But he said he was thankful to be home in Muirdrum and on the road to recovery.
"My wife Edwina is a nurse — but even she was given a scare when she found out I was in resuscitation.
"But I cycle quite a lot and I keep quite fit so I don't think there were any serious problems.
"And the plastic surgeons were there to help put my face back together."
Ali has notched up thousands of miles of cycling over the years.
He said that the incident had served as a reminder to other cyclists to wear protective equipment whilst on the road.
"I'm just glad I was wearing my helmet at the time.
"If I hadn't had that helmet on it would have been a lot worse.
"You see so many people riding without them — it's worrying."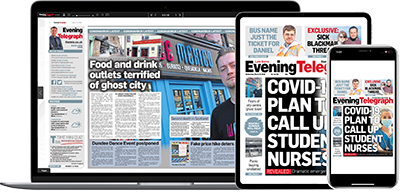 Help support quality local journalism … become a digital subscriber to the Evening Telegraph
For as little as £5.99 a month you can access all of our content, including Premium articles.
Subscribe