Applications to the council for help with homelessness have risen by 7%, figures show.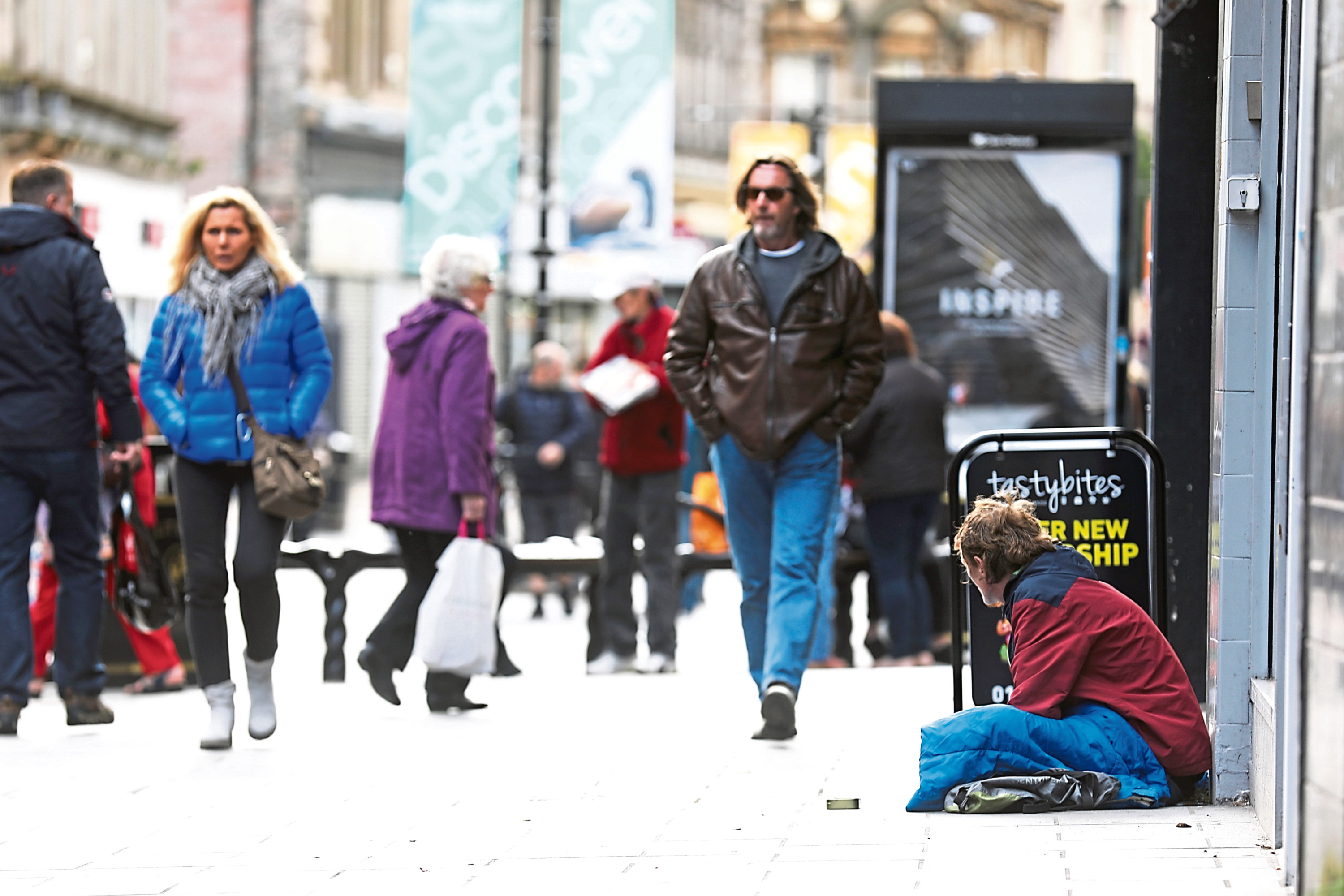 Statistics from the Scottish Government reveal that 737 applications were made in Dundee from April-September last year, up from 686 in the same period in 2017.
In 2016, 648 applications were made for help with homelessness to Dundee City Council in the same six-month span, down from 2015, when 758 were filed.
There were 75 applicants who had children and waited longer to be resettled in appropriate accommodation – more than one in five of the total applications.
Couples with kids spend an average of 271 days in temporary housing, compared with 140 days for a couple without.
Graeme Brown, director of housing charity Shelter Scotland, said the rise in applications was a sign of a setback in the fight against homelessness.
He said: "This is more evidence that the good progress on homelessness we have seen in recent years is being eroded and homelessness is blighting the lives of even more people in Scotland – robbing them of their health, security and a fair chance in life."
Stephen Rachwal, 30, told the Tele he has been caught in a cycle of prison and homelessness since he was 17. "I get £209 a month and £150 of that goes straight into accommodation at Soapwork Lane," he said. "You end up out here on the street because you're skint.
"They're helping us get on the housing list but they've said it can be anywhere from 18 months to two years. When you leave prison they can't wait to kick you out the door. You're on your own, you have to find your own housing. There are so many empty houses in the multis.
"They should open them up to people coming out of prison, set you up with a house and have someone come and check how you're getting. All I've done for 13 years is prison and hostels. It's not right."
One woman, who only gave her name as Dawn, claimed she had been homeless for more than a year after being released from jail for shoplifting food she couldn't afford to buy.
The 34-year-old said she had been sleeping rough for several months because she couldn't keep up payments on her temporary accommodation.
She said: "I was in Soapwork Lane for a while, where they helped me with the application for a house, but it was £150 a month to stay there and I couldn't afford that.
"The problem is there aren't enough roofs to put over people's heads – and since that Universal Credit came in and people got their rent directly, they're spending it where they shouldn't."
Scottish housing minister Kevin Stewart pinned the rise in applications on "UK Government welfare changes".
Universal Credit abolished the payment of housing benefit to landlords – but this was changed under devolved powers in Scotland last year. Kevin Cordell, neighbourhood services convener, said: "The issues surrounding homelessness are complex and along with partners we have been working hard to ensure that the services we provide meet the need.
"A one-door advice, information and accommodation service for people who are homeless or threatened with homelessness is provided by the council and we will continue to put people at the heart of everything we do."
A Department for Work and Pensions spokeswoman said: "In Scotland, people can be paid twice monthly and have their rent paid directly to their landlord."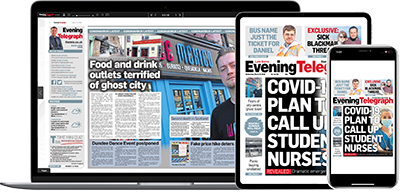 Help support quality local journalism … become a digital subscriber to the Evening Telegraph
For as little as £5.99 a month you can access all of our content, including Premium articles.
Subscribe