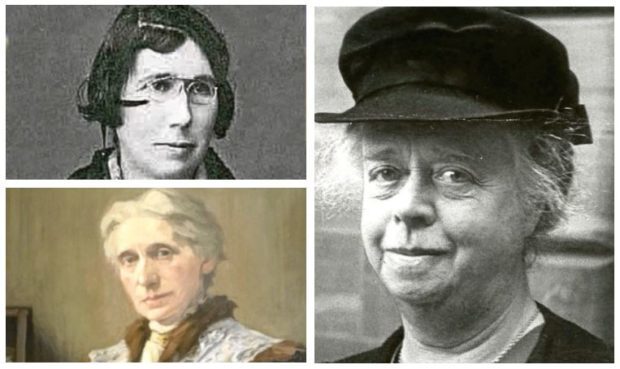 This week marks 100 years since women were first given the right to vote in the UK.
In 1918 women over the age of 30 who had property were finally allowed to vote. It would take another 10 years for the right to be extended to women over the age of 21.
The suffrage movement was key in gaining equality for women and some of the most influential and prominent members of the movement hailed from Dundee.
Norman Watson, author of upcoming book Dundee's Suffragettes — Their Remarkable Struggle to Win Votes for Women, explained the prominence of the city in the fight for equality.
He said: "There is still no proper record of Glasgow's suffragettes, or of those active in Aberdeen and Edinburgh.
"Dundee's role was more pivotal, prominent and arguably more important than that of those sister cities."
Mr Watson said Dundee, as a liberal stronghold, became the focus of national protest.
"The first large-scale demonstration occurred in Dundee, the first act of militancy in Scotland, its first imprisonments and its first hunger strikes," he said.
"And though there was no official leader of the Scottish movement, its figurehead and heroine was the Dundee militant Ethel Moorhead."
The name Ethel Moorhead is arguably one of the most well-known among suffragettes in Scotland.
Born in 1869 in Kent, Ethel spent her younger years abroad before relocating to Dundee in 1900 after she trained as an artist in Paris.
In 1911 she joined the suffragette movement and quickly gained a reputation as a rebel.
Ethel would smash windows, attempt arson and would refuse to bow to male authority. Her first and possibly most famous act was throwing an egg at then Dundee MP Winston Churchill.
Ethel was imprisoned several times and went on hunger strike, becoming the first Scottish suffragette to be force fed in Calton Jail, Edinburgh.
Another of the best known was Lila Clunas.
Lila was born in Glasgow but moved to Dundee to become a teacher at Brown Street Public School, where Duke's Corner is now.
She joined the movement in 1906 and quickly became a prominent member.
In 1908, during one of Churchill's election meetings, Lila was forcibly ejected. In 1909 she travelled to 10 Downing Street with eight other members of the Women's Freedom League.
Lila was arrested and charged with obstruction for attempting to present a petition.
She was sentenced to three weeks in prison, becoming the first Dundee suffragette to be held in London. She immediately began a hunger strike which led to her early release.In 1943 during the Second World War, she was elected to Dundee Town Council as a Labour Party member, where she served until 1964.
Agnes Husband was appointed as one of Dundee's first female councillors in 1901. She worked long and hard on behalf of the poor and for better education.
Agnes was an active member of the suffragettes and tirelessly campaigned for women's rights to vote. She supported and encouraged her sisters to join the movement, too. At the age of 74 Agnes was awarded freedom of the city.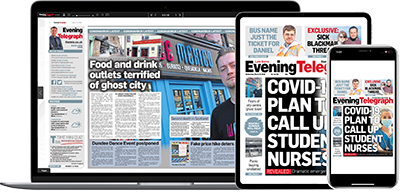 Help support quality local journalism … become a digital subscriber to the Evening Telegraph
Subscribe