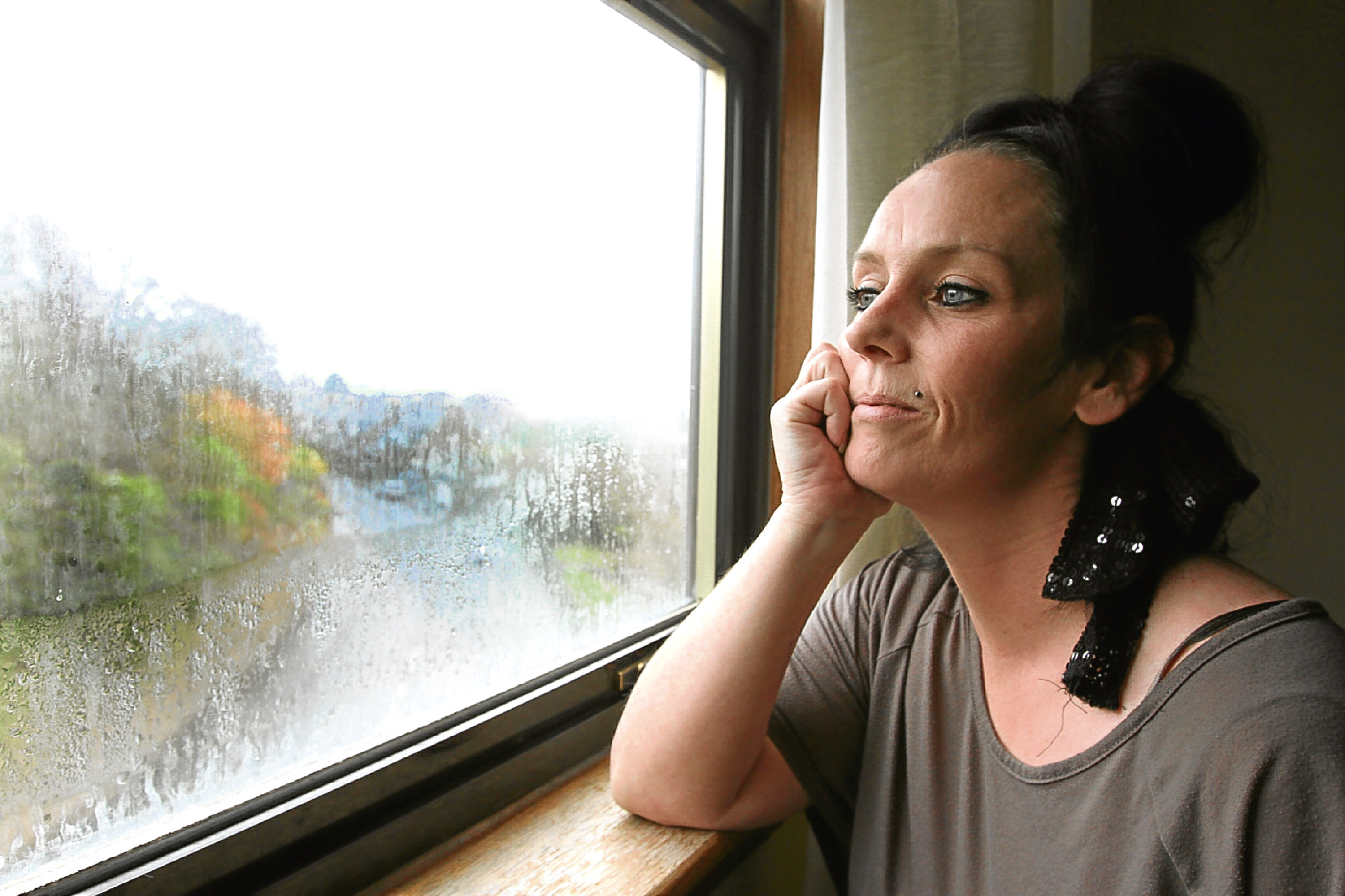 "Heroin very nearly cost me everything — my life, my children, my home, my dignity and my self-respect."
These are the hard-hitting words of Dundee woman Avril Fearn, who became pregnant at the age of 15 and turned to the drug when she was 29 and in the depths of despair.
But heroin — which she took to "numb the pain" — sent her on a downward spiral towards rock bottom.
She ended up sleeping rough on the streets of Glasgow, overdosed and "lost" five days of her life to a drug-induced stupor.
Now aged 37, Avril, of Lochee, has opened her heart to the Tele about her battle to get clean and her hopes of becoming a mentor to other addicts.
She said: "If telling my story stops even one person from using heroin, it will have been worth it."
The mum-of-four and grandmother-of-three also does not hold back about her views on "shooting galleries" and making drugs legal.
She said: "Absolutely no to both. It just wouldn't work. Heroin is pure evil."
Avril said that she had a difficult childhood.
She did not go to school much after second year, got drunk regularly, was in and out of care and got pregnant at 15.
"Basically, I did all the usual teenage rebellious stuff but I never took drugs," she said.
She had three more children and went to college to study social health, and was confident she had turned her life around.
But a devastating fire at her home which left her and her children with only the clothes they were standing in was the catalyst for a violent downward spiral into drug addiction.
Avril said: "Everything was going horribly wrong and I just couldn't cope.
"After the fire the children and I were in homeless accommodation and I was seriously struggling."
It was at that point that someone introduced her to heroin for the very first time.
Avril said: "They told me it would numb the pain.
"Well maybe it did for a brief moment, but ultimately it made everything so very much worse and led to my life spiralling completely out of control.
"My children were taken away and I moved to Glasgow where I slept rough for a month. I was unrecognisable as the person I used to be. I was a disgusting mess."
Avril eventually overdosed and woke up in Dundee's Ninewells Hospital.
She discharged herself before she was better and it was another five days before she finally came to and realised what had happened.
She said: "I have no idea where I was or what I was doing during that time."
Avril knew something had to change and went to Addaction in Dundee where she was put on a methadone programme and started to fight to get her life back on track.
She said: "It's been a hard battle but I've been clean for four years, not even using methadone and that's how I'm going to stay — there's no going back.
"I've got my children back in my life and three beautiful granddaughters. More than anything now I want to help others."
Her son Damien Rigden 16, said: "We're so proud of mum and how she's turned her life around."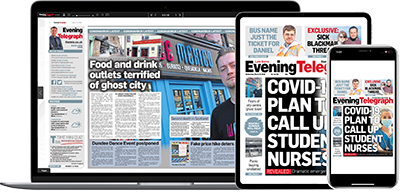 Help support quality local journalism … become a digital subscriber to the Evening Telegraph
Subscribe