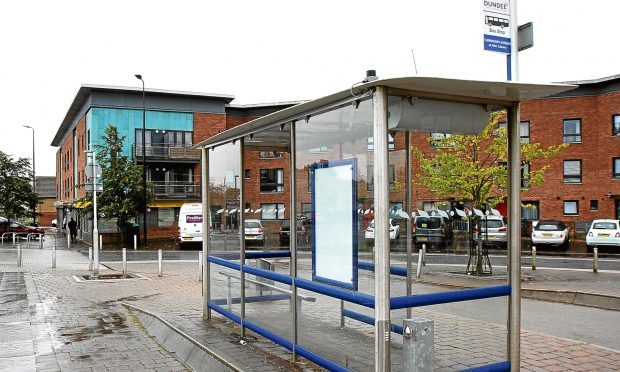 Calls have been made for action to be taken following a spate of vandalism at a Dundee housing estate.
It comes after a bus stop was targeted by vandals twice in as many months in the Ardler area of the city.
John Bisset, who lives in the area, previously called on parents to supervise their kids after homes were pelted with stones and a bus shelter was paint-bombed.
Now, a window at the Turnberry Avenue shelter been smashed by vandals and he has called for something to be done — before the issue "gets any worse than it already is".
The 67-year-old said youths had pelted his housing complex in Ardler with stones one night and he had resorted to calling the police as the barrage of stones continued.
John has called for a crackdown on vandalism in the aftermath of the incident.
He said: "They have struck again. The vandals have struck again in the Ardler area.
"Something needs to be done about this. It is costing us — the taxpayer — a lot of money.
"There is a problem with vandalism in the area.
"It could have been done any time overnight.
"I went to the shops this morning and saw what had happened — it is shocking.
"I think that something needs to be done about it before it gets worse than it already is."
As previously reported in the Tele, yobs targeted the bus stop in June, hurling paint-bombs at it.
A Police Scotland spokesman said the issue was one they had encountered for a long period of time.
He said: "Police Scotland has been dealing with vandalism to bus shelters across Dundee for as long as we can remember, and it is, unfortunately, an issue that refuses to go away.
"Any incident which is reported to us is dealt with on its own merits, and we work in conjunction with Dundee City Council and the bus companies to deal with such instances as best possible."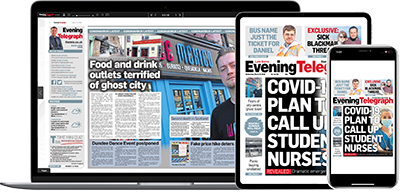 Help support quality local journalism … become a digital subscriber to the Evening Telegraph
For as little as £5.99 a month you can access all of our content, including Premium articles.
Subscribe