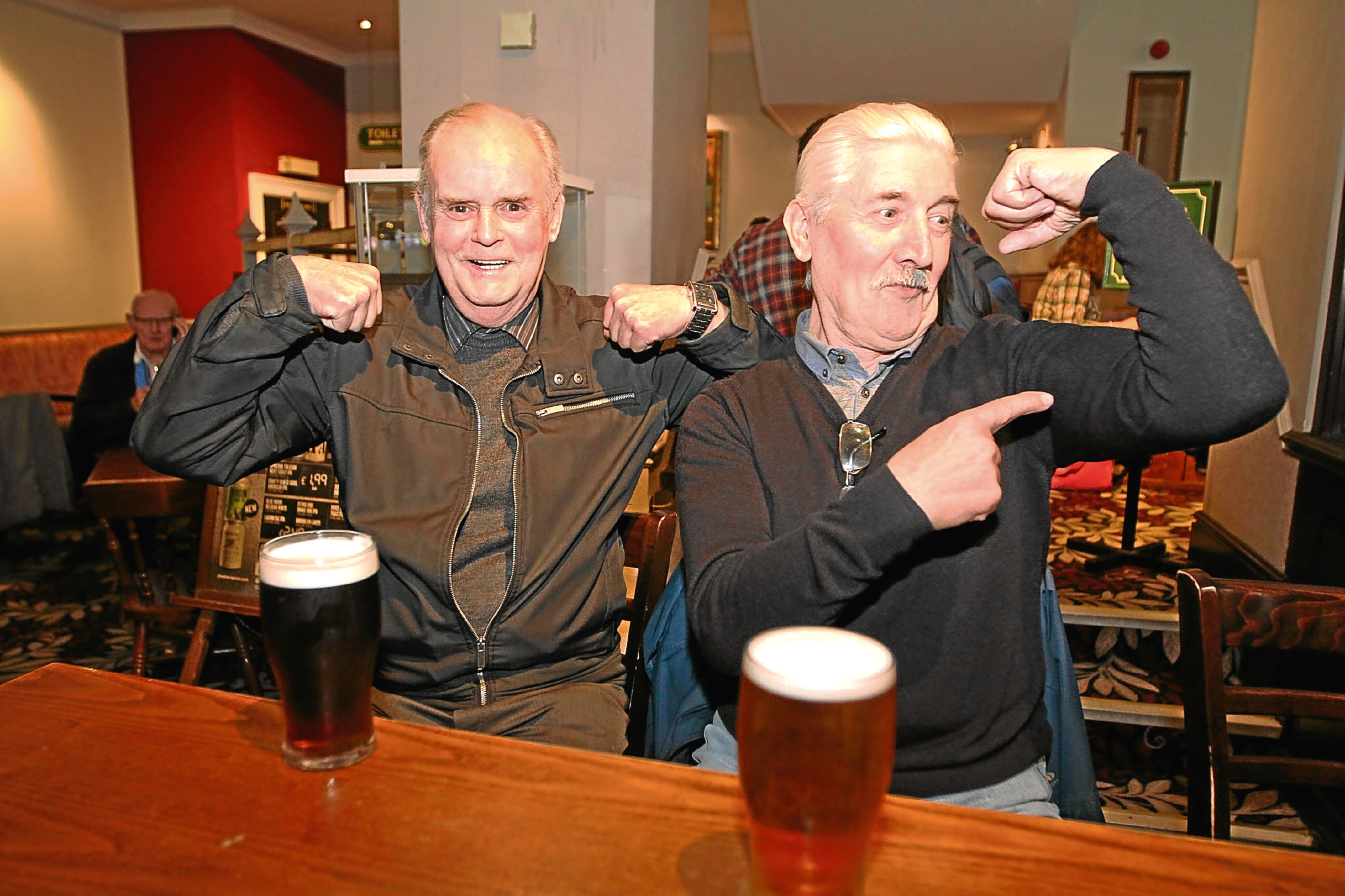 Times can be tough when you're a pensioner.
With people living longer, services are stretched — and the cost of living continues to go up while many older folks' incomes go down.
But Dundee's older generation are still game for enjoying their days — and nights, even in their twilight years.
The Tele caught up with some of the city's senior citizens as they showed there is life in them yet, just like TV's Jack and Victor, stars of relaunched Scots sitcom Still Game.
The show returned for its seventh series on Friday night following a nine-year break, and while the antics of Scotland's favourite on-screen pensioners aren't necessarily true-to-life, there's a lot to be said for feeling young even as you get older.
Jim Carr and Billy Clark always meet with their friends for a pint in the same city centre pub, where they all sit at the same table that the pair met at six years ago.
Jim, a retired joiner from the West End, said: "We're still up for a laugh and we have a good time. We all have pals we see — that's a big part of it."
Billy, 72, said humour was his secret to staying young.
"It's the company I keep — we have laughs and in-jokes, and work off each other. We get up to a lot, and my pals have a great sense of humour," he said.
The retired water services worker from Douglas added: "I do gardening as well, and mind my grandchildren. I keep fit — I've got an exercise bike in the house that my wife and I use."
There's a little of Jack and Victor in Billy, too. Lifting his pint, he joked: "I get exercise from doing this. We're just young guys pretending to be old."
Fellow pub-goer Tony Dikomite, 70, who has lived in Dundee since moving from his native London in 1993, said: "I see a bit of myself in the show.
"It's spot-on because it's got the curmudgeons who don't want to pay for anything, and the miserable barman.
"Most people my age can relate to it — it's class, sheer class."
The 70-year-old says his secret to longevity is socialising, and that Dundee is one of the best places for it.
He said: "The Scots are friendly — I could walk into a pub in London and stay there for a while without speaking to anybody. But here, people love speaking to you for no reason whatsoever. I like talking to people more than anything these days."
Meanwhile, in a care home in Broughty Ferry, there's plenty of feistiness in the pensioners, too — and they still enjoy a tipple.
Margaret Simpson, 85, a resident at Balcarres Care Home, said: "I do like a gin — I think that keeps me young.
"I even play a little bit of tennis in the summer. We make up games and the winner gets a box of chocolates."
Margaret Hendry, who is an amazing 101, puts her long life down to simply being helpful — that, and Zumba.
She said: "I don't have a secret — I've just been living the good life, along with helping people.
"I used to do shopping for two old ladies I lived beside, for instance.
"Now I like to sit with my friends a lot and we used to love the dancing. We do aerobics and Zumba."
Fellow resident Isobel Brown puts her happiness down to keeping busy.
The 93-year-old spent her younger days swimming when she wasn't working, or volunteering for the Guides and the Red Cross.
Her husband, Jim, joked: "She would always tell people how she got her silver medal for swimming — and I only got a certificate."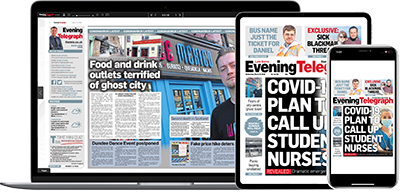 Help support quality local journalism … become a digital subscriber to the Evening Telegraph
Subscribe