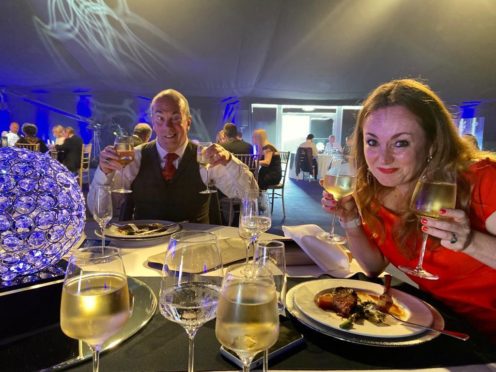 I can't remember the last time I laughed until I cried.
But last Wednesday, I had one of the funniest, most surreal nights of my life.
When the call came in to ask if I'd like to present an award at the Pride of Scotland Awards, with just two days' notice, I didn't hesitate.
It's an amazing event to honour unsung heroes – from police officers to children battling illness; brave passers-by to unstoppable campaigners.
And I got to have a night out with my pal Sally. An actual, dressed up night out.
With a rule of a maximum of three households, most tables sat five or six.
But at our table it was just me, Sally and… wait for it…  Gavin Mitchell, aka Boaby the barman from Still Game.
This will mean everything if you watch the comedy institution showcasing Jack, Victor and the Craiglang crew.
And it transpires he's even funnier in the flesh than when he's delivering his lines on Still Game.
While England was winning, so were we @GavsterNo1 (thanks for having us #prideofscotland ) pic.twitter.com/eipS8u4UwP

— Martel Maxwell (@MartelMaxwell) July 8, 2021
It was like we were at our own wee party – the only downside being I had to keep wiping mascara from my eyes as I cried with laughter.
You know one of those rare occasions when you think you might have met a pal for life? That's how lovely and natural and light it felt.
And then it happened again when I found myself next to Sanjeev Kohli (Navid from Still Game) as we waited for our cab at the end of the night.
Maybe there's something in the Craiglang water.
The winners were phenomenal – displaying bravery, resilience, kindness, humour and so much more
If I thought I'd cried my last tears laughing with the Still Game pair, it had nothing on the actual awards presentation.
I won't give too much away as the ceremony, hosted by Kirsty Gallagher and Nicky Campbell, is still to be aired.
But the winners were phenomenal – displaying bravery, resilience, kindness, humour and so much more.
Not one of them was looking for or expecting any recognition or honour. But that's thankfully what they got before they went home with memories to cherish.
After-party? I'm still game
The sensible thing to do of course would be to go straight to bed afterwards, so Sally and I stayed up reliving our highlights of the night over a bottle of Prosecco.
Come morning, even the hangover wasn't so bad – because we had acquired it doing we've been looking forward to for so long – we'd gone out and had a ball.
The Pride of Scotland Awards will be shown on on STV on Tuesday July 27.
The only problem with the short notice was that I was filming in Cumbria for a few nights when the invitation came through.
The awards were in Edinburgh so I could drive there after a day's work but I wouldn't have time to get back to Dundee. So no dress, no heels, no handbag.
There was only one thing for it – a mad dash around Carlisle city centre to try to grab the whole ensemble.
Heartbreak on the high street
It was slightly heartbreaking to see the decimation of the high street. Debenhams, Top Shop, Top Man, sweet boutique shops, all closed for good as casualties of lockdown and online shopping.
A lady on the make-up counter of House of Frasers told me she'd worked at Debenhams for 15 years and was one of the lucky ones who'd found another job, but she missed colleagues who had become like family.
She thinks Carlisle has fared worst than most.
I wasn't so sure, I told her.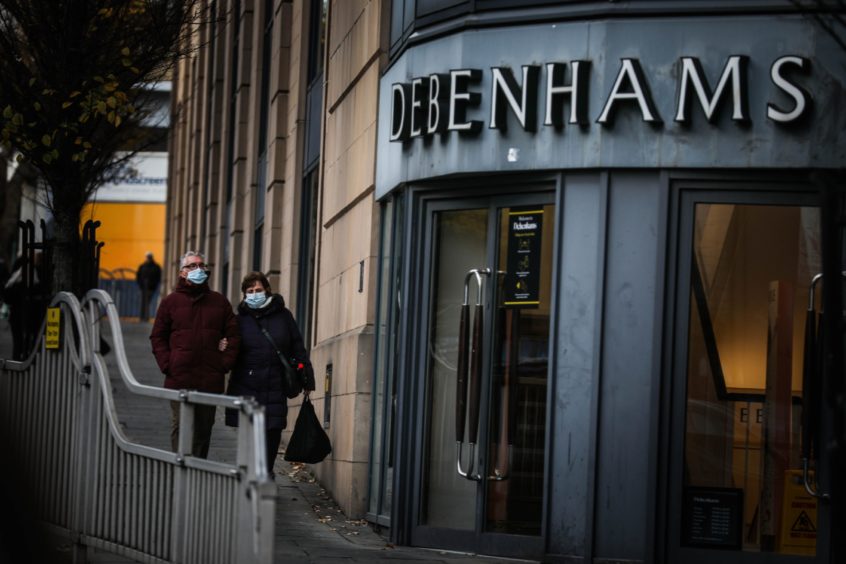 I travel around the UK for work and it's the same story on almost every high street. Not least here in Dundee where the list of departures is now longer than the board at the train station.
Gap, Zara, Debenhams, Disney, Monsoon, Topshop, Accessorize – the list goes on.
And yet there's hope and life in our city centre.
We'll always need great venues and service
There are still fantastic cafes, bakeries, nail and hair salons, many of them reporting great customer numbers.
My glass is – as you probably know by now – half full.
We'll always need a place to go, somewhere to moan and laugh, browse, spend or people watch. And that's not changing any time soon.
Top tip – just watch for werewolves
My discovery of the week was as joyous as it was unexpected for a bedraggled mum of three boys who are never not hungry.
You know the petrol station beside Gallagher Retail Park?
Well, the shelves opposite the entrance are full of chocolate multipacks of three or four for £1. You name it, it's there – Picnics, Lions, Twirls, Mint Aeros, Mars Bars, Yorkies – and many more.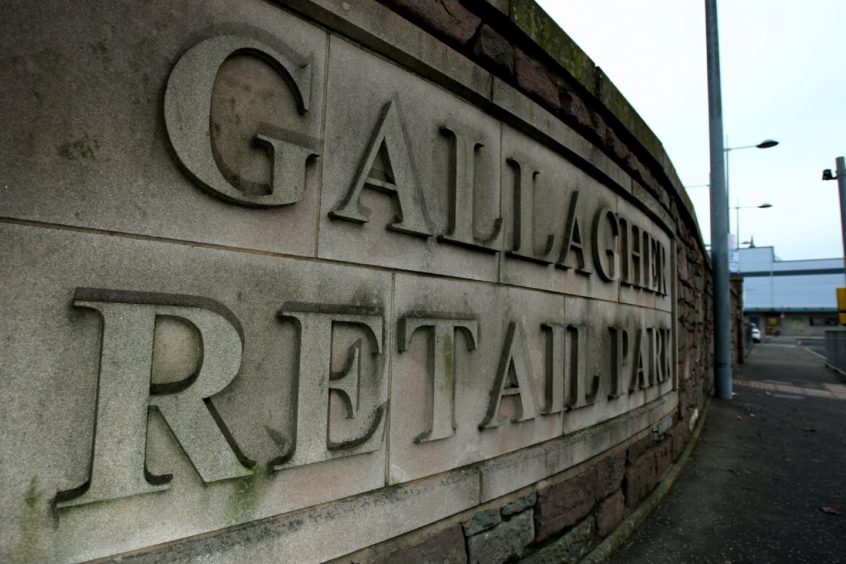 It's a chocolate lover's dream, but it wasn't for me, you understand.
No, my haul would keep the boys going for snacks and treats and "puddings" for weeks.
Except, I never learn.
Come 8pm I turn into a chocolate werewolf and the goodie bags, like my glass, were soon half-full.
MARTEL MAXWELL: Goodbye Covid restrictions, hello other people – and isn't it great?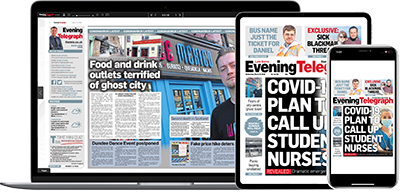 Help support quality local journalism … become a digital subscriber to the Evening Telegraph
Subscribe