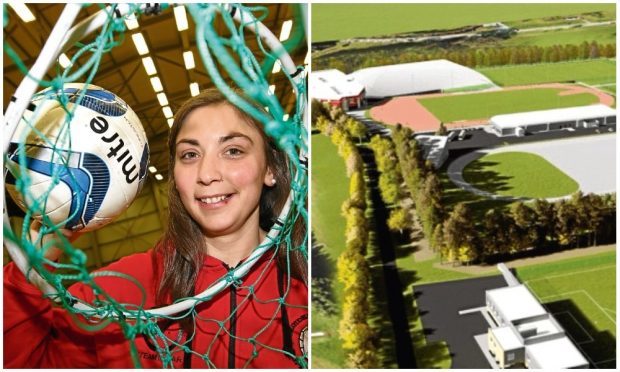 With construction work set to start early in the new year on the Regional Performance Centre for Sport at Caird Park, the Tele is investigating the benefits of the facility for local people.
In the second of a special three-part series, we speak to sports clubs in Dundee about the role they feel that the new facility will have in offering new opportunities for teams.
It's hoped it will launch the sporting careers of future Olympians and champion athletes.
But while producing elite sportsmen and women is at the forefront of the regional sports centre at Caird Park, local clubs will still play a huge role in their development.
For decades, Tayside champions have emerged thanks to the tireless dedication of coaches, many of whom have spent countless hours aiding and improving young athletes.
From basketball and rugby, to volleyball and badminton, the new centre will aim to provide for an array of clubs in Dundee and across Tayside.
The prospect of having a world-class facility on their doorstep is something coaches are clearly relishing.
Susan Johnstone runs the Dundee Dodgers netball team, which trains and plays at Mayfield Sports Centre.
About 30 people play for the team and Susan believes the construction of a new facility could make a huge difference to the sport in Tayside.
Susan said: "I would imagine that this could really help netball in the future. It's so hard to have a tournament in Dundee because there's just not enough courts, so there's a big need for more facilities.
"This could be a good opportunity. "We train at Mayfield at the moment, where there's just one court.
"We'd quite like to have a junior Dodgers team.
"But we can't have that because we just can't accommodate it.
"We have to compete in the Perth league where we play six games in two hours.
"It's hard to have a league in Dundee because you could play only one game at a time.
"There's definitely interest in the sport, but there's a real lack of school-age clubs.
"I think almost every school in Perth teaches netball, whereas I don't think we're getting that at the moment in Dundee.
"Hopefully, what's going on at Caird Park can make a big difference and help to build things from there."
Bill Garland, from Dundee Area Badminton Association, believes cost could be a key factor in determining whether or not the development is a success.
Bill said: "This can only benefit sport in the area if they're going to be providing more facilities.
"At the moment, it's all about getting more lanes for badminton.
"Currently, we use the DISC in Maryfield.
"Apart from that and the individual clubs which use some of the school halls, there's not really anything else.
"As far as I'm concerned, any additional facilities that will get more people playing and offer more lanes is certainly welcome.
"We have a lot of youngsters coming through and we haven't had that in the last 10 to 15 years.
"I think that for this centre to work and actually bring more young people through, they have to consider the cost element.
"If it costs too much, then it's just not going to work.
"If they're able to get that right, then I'm sure it'll be a great thing."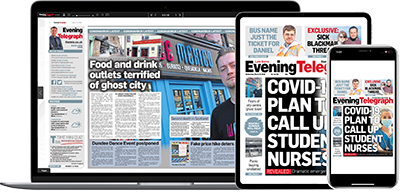 Help support quality local journalism … become a digital subscriber to the Evening Telegraph
Subscribe