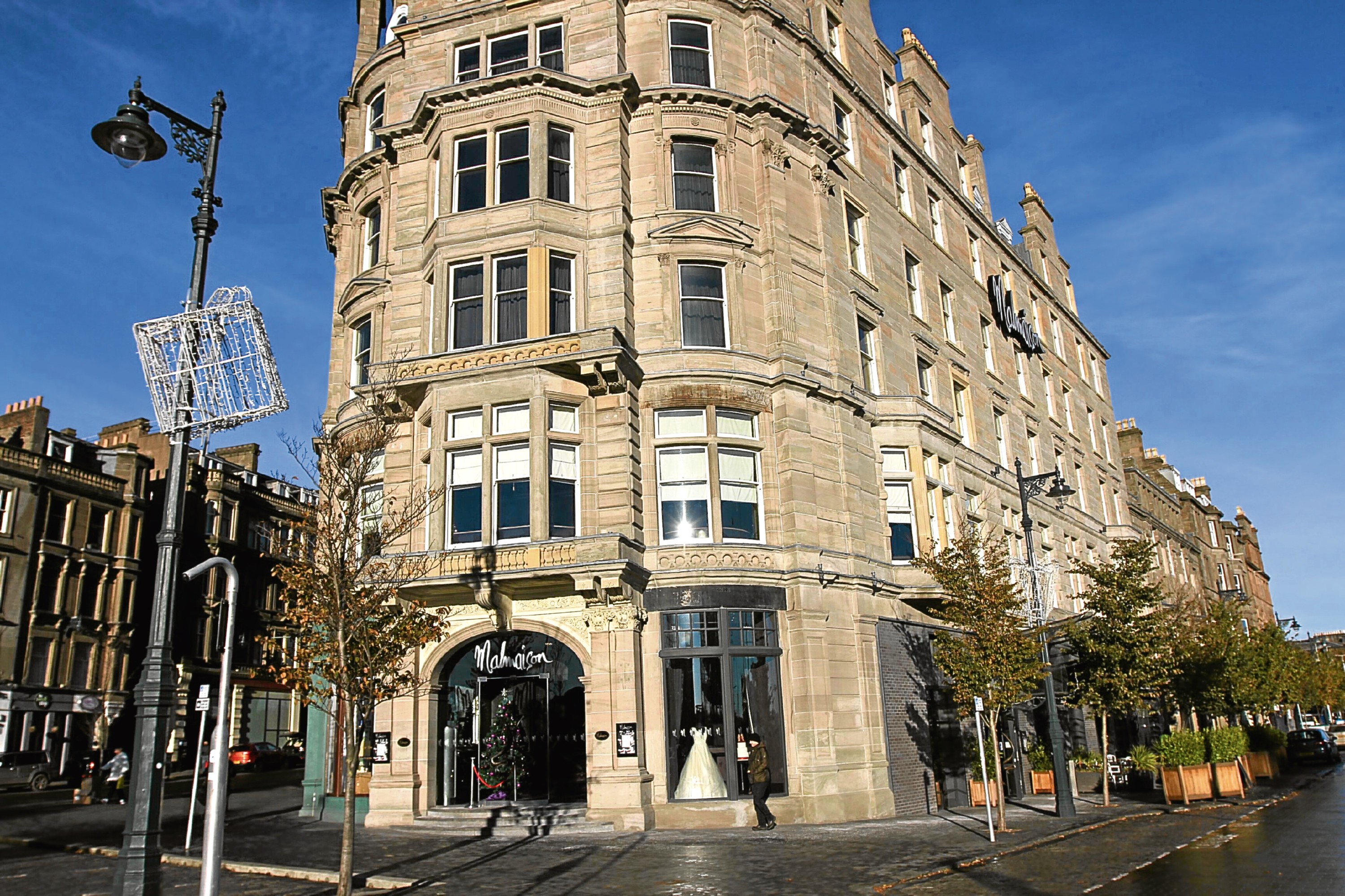 Firefighters were called to the Malmaison hotel in Dundee after a kitchen oven went on fire.
Staff and guests had to brave the cold after being evacuated for 40 minutes when a fire started in the first-floor kitchen.
Eyewitnesses said that an area of the road was cordoned off at Dock Street while firefighters tackled the blaze.
Barry Lowrie, 34, was on his lunch break when the incident happened.
He said: "I went out just after 12 o'clock and all the staff were outside — there was a sea of people.
"Some of the road had been cordoned off as a result of what had happened."
Barry, who works at the neighbouring McIntyres hair salon, added: "There were at least three fire engines and a police van present. The staff must have been outside for 40 minutes."
Crews were scrambled from the city's Blackness and Macalpine stations to deal with the incident when the call came in at midday on Friday.
John O'Rourke, 49, owner of McIntyres, added: "The staff must have been freezing standing outside. They went into various businesses to keep warm.
"We invited some of them to take a seat in here while the fire crews tended to the incident.
"I heard it was a fire in the kitchen — it was Black Friday and it's probably Black Friday in that kitchen as well.
"Some of the staff were already wondering how they were going to deal with the lunchtime trade and evening meals. They handled the situation really well. They were helping guests out.
"It's a busy time of year but hopefully it won't have too much of a knock-on effect."
Fire crews were in attendance for 20 minutes before the situation was brought under control.
John added: "There were certainly a lot of blue lights in the area at the time but with all the development work going on around here the area is never really that quiet."
A spokeswoman for the Scottish Fire and Rescue Service said: "We received a call at 12pm to the Malmaison Hotel.There was an oven fire in a first-floor kitchen. Firefighters used a CO2 extinguisher.
"Two appliances from Blackness Station and one from Macalpine Road attended. The stop message came back at 12.20pm."
A Malmaison spokesman said: "We can confirm that there was an incident at Malmaison Dundee.
"As a precautionary measure the hotel was evacuated while emergency services dealt with the incident.
"We can confirm that all guests and employees are safe and business has resumed as normal.
"Malmaison Hotel du Vin is committed to upholding the highest standards of health and safety and strives to ensure that every guest and employee is in a safe environment."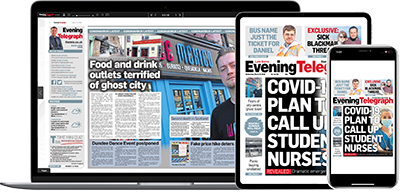 Help support quality local journalism … become a digital subscriber to the Evening Telegraph
Subscribe