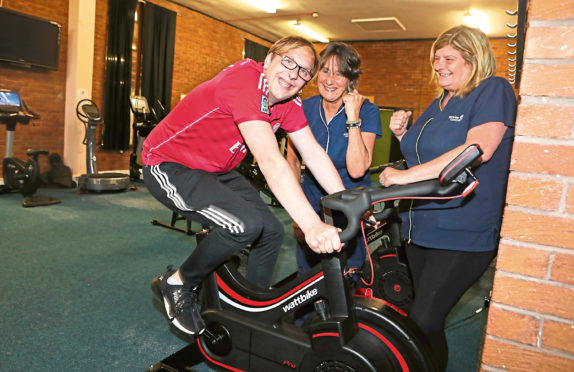 A community centre is concerned it will be left out of pocket after shelling out for gym equipment it might struggle to maintain.
The management committee at the Ardler Complex needs to raise £800 a month for the upkeep of the new machines, which were unveiled this week.
Management also hopes to hire an instructor to help out fitness fanatics at the Turnberry Avenue venue.
Convener Fiona Cook said: "We are delighted to have the new machines in the gym and now it is all about getting money in to keep them in order.
"We have a cross trainer, a step machine, a rowing machine and treadmill plus there are new weights and two bikes which have screens, so it is looking really good."
She added: "What we have done with the gym is charge £2.50 a session for people who are working, and £2 for those who are unemployed.
"We have to find £800 a month which we know will be tough, but we are working in partnership with Dundee City Council to see what we can come up with.
"We also hope to get a gym instructor to come and work for us and the place will be open from 9am to 8pm.
"The gym has been in the complex for a long time, but the machines were all broken and the company dealing with them was supposed to do repairs.
"That didn't happen, so the management committee decided to step in.
---
---
"We know it is going to be hard to break even, to be honest, but what we are hoping is to advertise the facilities even more to bring more people in.
"Our committee still has some funds as well so that can help.
"We reduced our prices a while back to £1 because we had to get new boilers. But now we have had to raise the prices a little to help with the fundraising and keep our gym machines all up to date.
"There is not just the gym at the complex, we have lots of other activities happening too.
"It is a very popular place to just drop in.
"We've got a big cafe which is kept busy and we have activities for all ages."
Fiona, 59, who has been voluntary convener for 19 years, says everyone will be working hard to reach their monthly target.
She said: "There are a lot of hard working volunteers here and we will try as best as we can to get that money in.
"There are a lot of centres opening up now around the place and I want to keep ours up to date with them."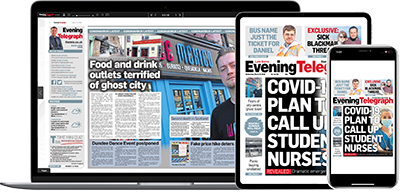 Help support quality local journalism … become a digital subscriber to the Evening Telegraph
For as little as £5.99 a month you can access all of our content, including Premium articles.
Subscribe