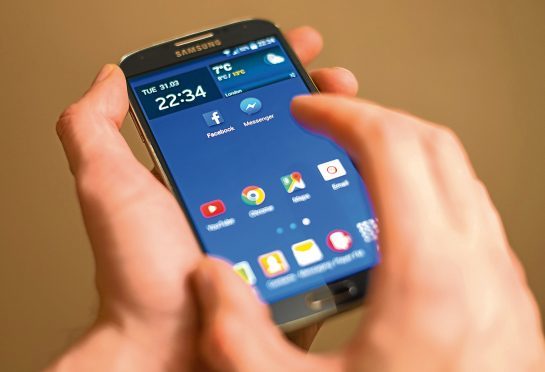 A spurned man told his ex-partner that she and all her family were "getting burned" after she ended their relationship.
Fifty-two-year-old Stephen McKenzie, of Garvock Place in St Mary's, also sent Patrica Baxter a message which said "hope you die, ha ha ha".
At Dundee Sheriff Court, McKenzie admitted that he repeatedly sent text messages to his ex-partner Patricia Baxter that were grossly offensive or indecent and obscene or menacing in character at Annan Terrace on Wednesday.
The court heard that both McKenzie and Ms Baxter had suffered from mental health problems.
Fiscal depute Laura Bruce said the couple's relationship had been terminated by her on Tuesday after an argument.
The following day, the fiscal said, Ms Baxter received a message from McKenzie in which he said that he intended to harm himself.
"She replied, advising him to pray to God," she said.
That afternoon, Ms Baxter received another message from McKenzie saying "I hate God, I don't pray".
Further messages from him stated: "The evil one is my God, know (sic) one gets into heaven unless you got crucified upside down.
"You're getting burned and all ouer (sic) family as well. Hope you die, ha ha ha. My father wants everyone dead."
Mrs Bruce said that Ms Baxter felt fear and alarm and was worried that the accused would put something burning through her front door. Police were called and she was said to be crying and shaking when officers arrived.
When he was arrested, McKenzie told police: "I talked to her about what was in my head.
"There was nothing malicious."
Solicitor George Donnelly told the court a psychiatric report would be appropriate.
Sheriff Alastair Brown agreed and deferred sentence on McKenzie until May 25.
McKenzie was granted bail in the meantime and told not to do anything to alarm or upset Ms Baxter as part of his bail conditions.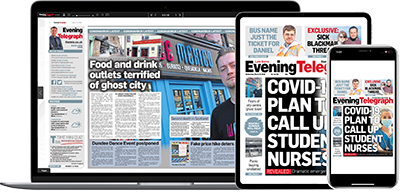 Help support quality local journalism … become a digital subscriber to the Evening Telegraph
For as little as £5.99 a month you can access all of our content, including Premium articles.
Subscribe