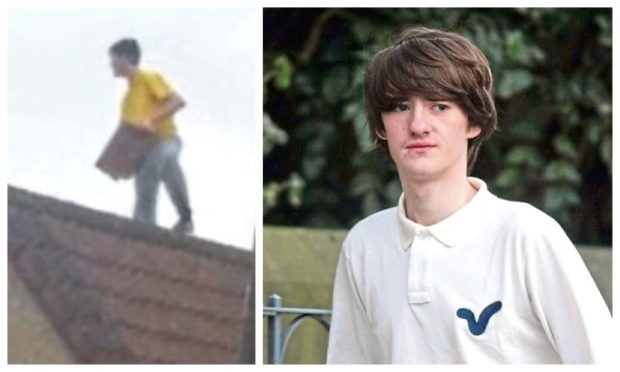 A driver once dubbed "Spider Ned" caused £8,550 worth of damage after crashing into three vehicles.
Connor McLeod, 23, tried to run away from police after colliding with two vans and scraping a car in Charleston last April.
Dundee Sheriff Court heard McLeod was caught driving while disqualified on Buttar's Loan after being recognised by officers.
After spotting the police, McLeod then attempted to speed away to avoid them, overtaking a number of vehicles in the process.
Fiscal depute Marie Irvine said: "They (police officers) immediately recognised the accused. There was also a male and female in the vehicle. Officers knew he was disqualified. The accused became aware police were attempting to turn to follow him.
"He was then observed to accelerate and drive on the opposite side of the road, overtaking several vehicles and into the path of oncoming traffic. He lost control of the car and collided with two vehicles before coming to a stop."
McLeod caused £8,550 worth of damage and also had his own car written off in the incident.
McLeod, of Ladywell Avenue, ran away from the scene before he was later traced by police. The court heard a Ford Transit van suffered nearly £4,500 worth of damage while costs to repair a Renault van totalled £3,800. A woman also had £250 worth of damage caused to her car after McLeod scraped it while he was overtaking her.
McLeod earned the "Spider Ned" moniker when he climbed down the outside of a 14-storey tower block to evade police in 2011.
He lived up to this name in 2015 when he scaled the roof of a property on Cobden Court in Lochee and in a two-hour stand-off hurled roof tiles and other items at police.
Last November he was jailed for 22 months for scaling a ledge before shoving a door at police on South Road in August last year.
Appearing from custody, McLeod pleaded guilty to driving while disqualified and driving dangerously on Buttar's Loan on April 21 by colliding with a car, driving into the path of oncoming traffic and striking two other cars.
Solicitor Kevin Hampton said it was McLeod's last outstanding case and he was due to be released from Perth Prison in July.
Sheriff Gregor Murray sentenced him to a further 135 days in prison and disqualified him for a further 14 months and ordered him to re-sit an extended driving test.
Climbed down multi to escape police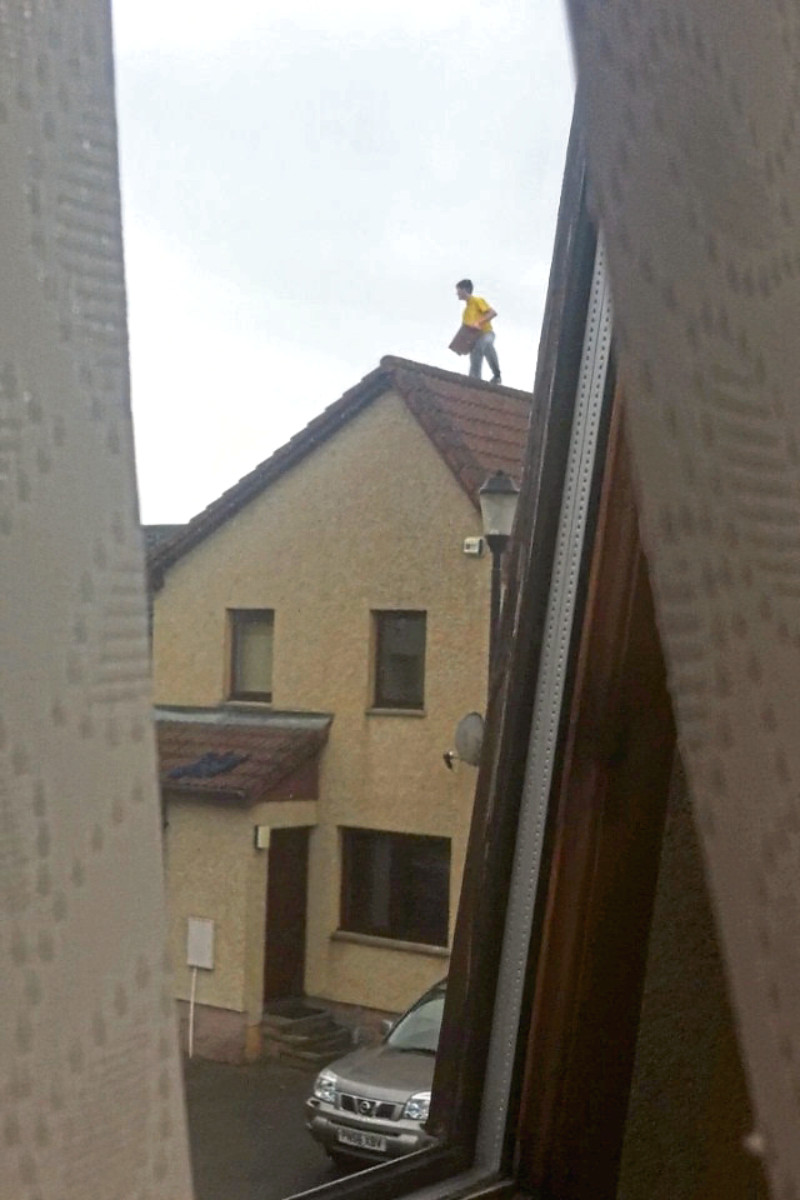 Connor McLeod earned his "Spider Ned" nickname after climbing down the outside of Dallfield Court, a 14-storey block of flats, to evade police in 2011.
He was then involved in another stand-off with cops when they finally found him on a fourth-floor ledge of another building.
Dundee Sheriff Court was told on that occasion police had turned up to check McLeod was sticking to a bail curfew.
Police left in the afternoon and returned at 11pm to speak to him and he was allowed to go back to the living room to get his jacket.
When he didn't return, police discovered he had gone out of the window and was climbing down the outside of the building.
Four years later, McLeod brutally assaulted a woman in two separate attacks following a party.
He returned to his climbing escapades in 2015 by using ivy to pull himself on to the roof of a house on Cobden Court to escape police, staying there for two hours while hurling a roof slate and a phone at officers and spitting at them.
Sheriff Alastair Brown jailed McLeod for stalking a woman in 2017. He repeatedly threatened to kill her in phone calls and Facebook messages, as well as posting intimate details of their relationship online.
The 23-year-old is currently serving a 22-month prison sentence after he admitted scaling a ledge and pushing a door at police armed with Tasers on South Road in August last year.
Dundee's 'Spider-Ned' jailed again after scaling ledge and chucking door at police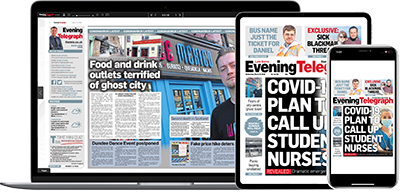 Help support quality local journalism … become a digital subscriber to the Evening Telegraph
For as little as £5.99 a month you can access all of our content, including Premium articles.
Subscribe