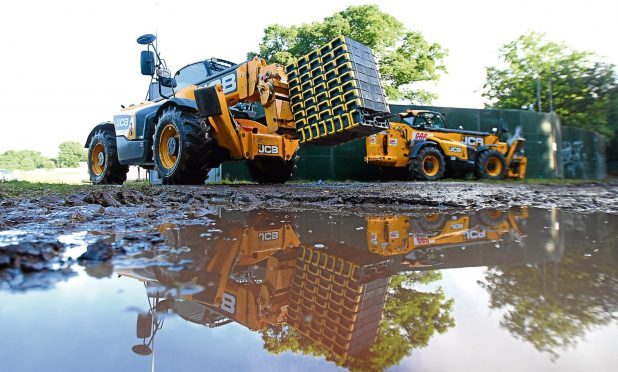 City traders say they're hoping for an economic boost when Carnival Fifty Six arrives in Dundee.
Camperdown Park is gearing up to host acts such as Mark Ronson, Rudimental and The Charlatans this weekend.
And it is hoped the thousands of revellers will bring a welcome cash injection to the city centre.
Taxi drivers and bar owners are preparing for a busy weekend when the festival finally gets under way.
Chris Elder, taxi drivers' rep for the Unite union, said drivers throughout Dundee can't wait for the event to start.
He said: "I think it's a great thing and just about all the drivers I've spoken to think the same thing.
"We've worked with the organisers and they've come up with a great plan for the taxi ranks there along with the stewarding.
"It's about time Dundee had events like this and the concerts at Slessor Gardens, which have all been a great success.
"We're hoping for a good economic boost because even though they've got a shuttle running, people still need to get home from the city centre.
"The whole thing is great for the city and I'm sure it'll be good for the pubs and businesses. Hopefully it's the start of things to come."
Those views were echoed by John Cruickshanks, owner of Beat Generator in North Lindsay Street.
Although he's not expecting to be flooded with festival-goers this weekend, John believes that could change if Carnival Fifty Six makes an impact in its first year.
John said: "It's a positive thing for the city that's for sure. I'm not convinced that we'll be much busier — I think this festival is aimed at a younger crowd.
"But who knows what can happen in the future if it's a success? Maybe if they manage to make it a long-term feature then we'll see a trickle down effect.
"It's difficult to get a lot of bands to play in Dundee but that could change if this gets a good response.
"I can only see it as a good thing for the city and live music so hopefully they can attract big numbers."
Alastair Brodie, owner of Groucho's record store, hopes to see a similar footfall to when Radio 1's Big Weekend came to Camperdown more than a decade ago.
He said: "I remember when the Radio 1 event came and there was a great buzz around the city.
"We can only hope for a similar sort of footfall for Carnival Fifty Six.
"We'll just take it as it comes in terms of any extra business over the weekend.
"I think it will be a case of waiting to see what happens this year and how well received it is.
"It can be really difficult to gauge what the public go for. I just hope it's a success and they get good weather!"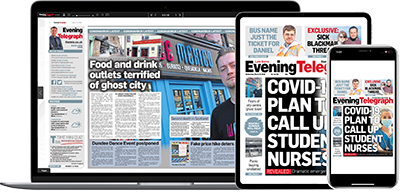 Help support quality local journalism … become a digital subscriber to the Evening Telegraph
Subscribe