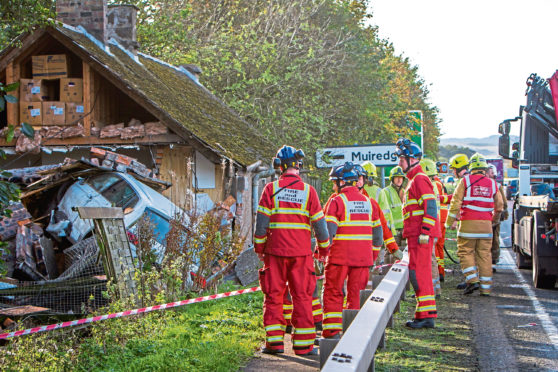 A man demolished part of a house after overtaking other cars at high speed on the A90 between Perth and Dundee before hurtling off the road, a court heard.
Thomas Wann, 76, had a remarkable escape after his Volkswagen Tiguan spun out of control on the dual carriageway and caused extensive damage to a cottage.
The vehicle crashed through the bedroom wall of the roadside bungalow near Glendoick after ploughing through an aviary.
Ruling on the case at Perth Sheriff Court, Sheriff William Wood told Wann: "I am satisfied you did drive in a way that can clearly be categorised as dangerous."
Wann, of Douglas Terrace, Scone, was found guilty of driving dangerously and at excessive speeds between Dundee and Perth on October 24 2017.
He was found guilty of speeding, tailgating, overtaking and braking sharply, forcing other cars to brake to avoid colliding with him, before losing control and hitting another car.
Sheriff Wood banned Wann from driving for 12 months, ordered him to resit the extended driving test, and fined him £2,000.
n Picture shows Wann's Tiguan buried in North Muir Cottage, which has since been rebuilt.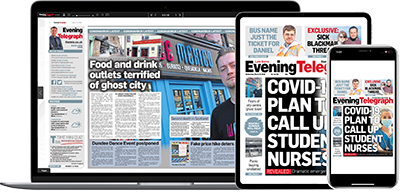 Help support quality local journalism … become a digital subscriber to the Evening Telegraph
Subscribe