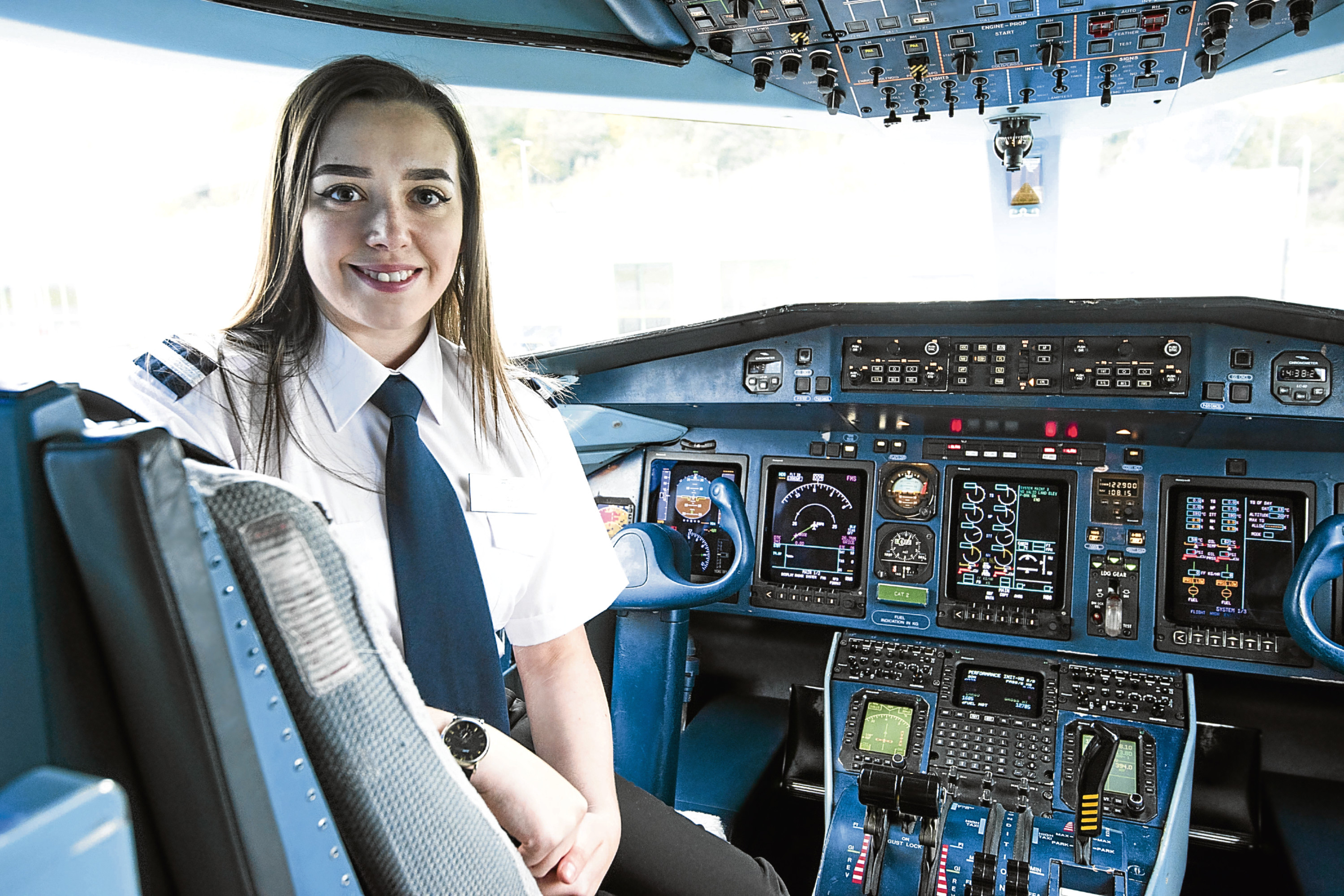 A Dundee aviation student is aiming to become a qualified commercial airline pilot — by the time she is 21.
Eighteen-year-old Sophie Martin had her first experience in the cockpit when she was given a flying lesson for her 13th birthday.
Ever since, she has had her sights set on taking to the skies as a pilot.
Through the Tayside Aviation course, based at Dundee Airport, she has already secured her private pilot's licence.
The teenager regularly flies as part of her studies and now, along with seven other trainees, has signed up for a three-and-a-half-year BSc Honours course run by Tayside Aviation in conjunction with Loganair and Middlesex University.
If everything goes to plan, she will get her licence when she is 21.
Having experienced life in the air, a career on the ground was never likely to be an option.
Sophie said: "A family friend is a captain with Cathay Pacific.
"When we went on holiday a couple of years ago he was telling me all about the job and I got my first flying lesson after that. My dad's an engineer in the RAF, so when I was young I went on the base a lot and he would show me round the planes.
"It pretty much went from there. I looked at some other courses at university open days but it just didn't feel right for me."
With the course having close links with airline Loganair, which flies regularly from the north-east and Highlands, Sophie is eager to forge a career with them.
She said: "I'd love to work for them.
"It would be really interesting flying with them, landing on beaches on the islands. It would be amazing.
"I don't really know at the moment though. I'm just going to see where it takes me."
Andy Thornton, Loganair's director of flight operations, said: "We're pleased to once again be working with Tayside Aviation to train the next generation of pilots."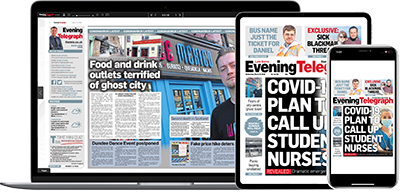 Help support quality local journalism … become a digital subscriber to the Evening Telegraph
For as little as £5.99 a month you can access all of our content, including Premium articles.
Subscribe