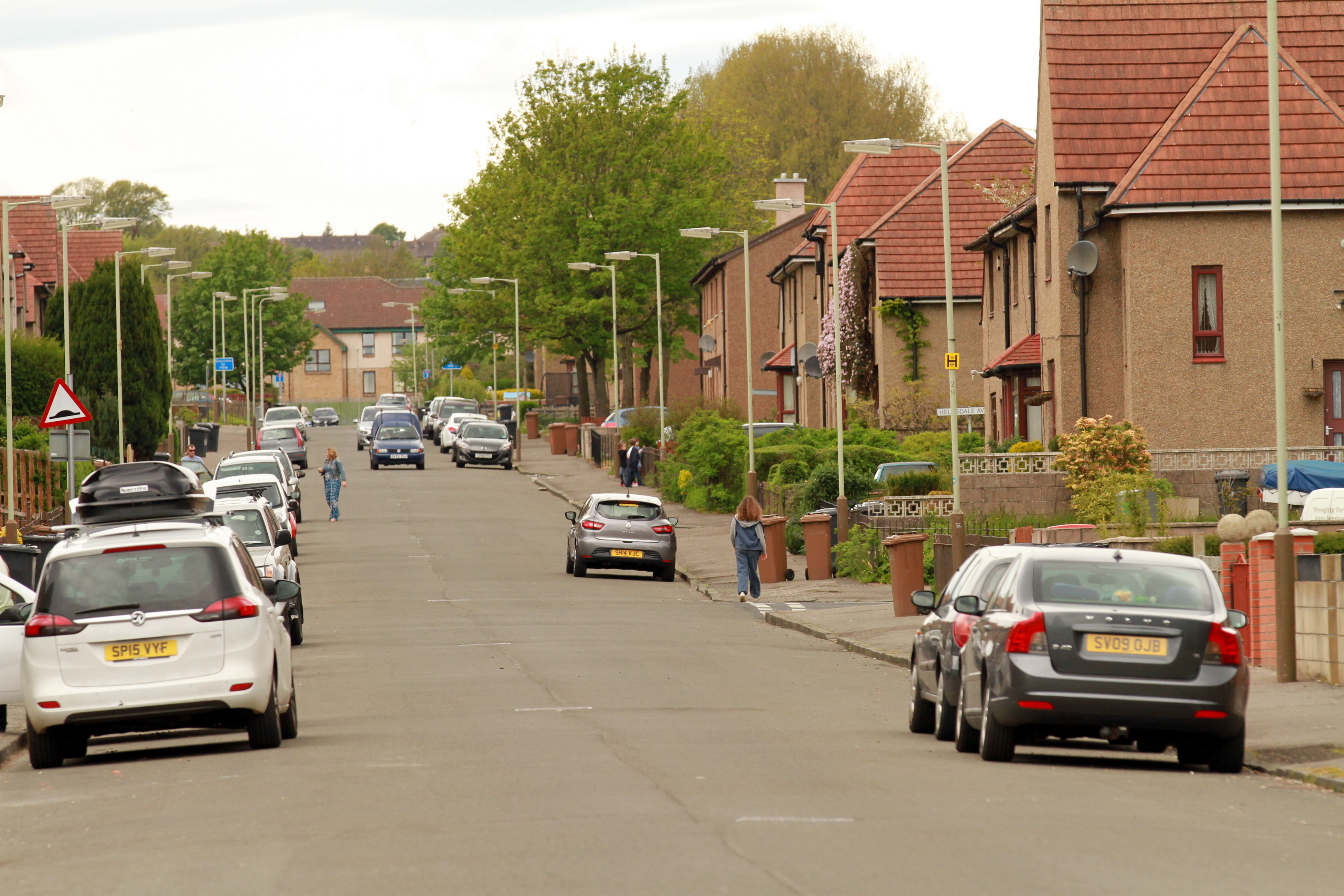 Police with sniffer dogs launched a manhunt on a Dundee street after an assault suspect fled from a house.
Several units descended on Helmsdale Avenue in Kirkton at about 11pm on Wednesday.
Officers were trying to trace a 20-year-old man in connection with an alleged assault on a woman, 37, in Douglas.
The attack is said to have taken place in Balunie Crescent on Monday.
However, witnesses in Helmsdale Avenue said that when officers turned up, the suspect fled — leading to a major search of the area.
Officers with dogs were seen looking in back gardens but nobody was found and officers were today still trying to track the man down.
One woman in Helmsdale Avenue told the Tele that police had visited her home to speak to a friend of her son.
She said the man made off, sparking the search. The woman said: "They were here because they wanted to speak to one of my laddie's pals. I don't know what it was about.
"I'm not sure why they sent so many police either.
"He ran out the back as the police arrived but I didn't even know he was here.
"I have four sons so I'm never sure who all is in the house.
"The police were in all the back gardens hunting about. I saw one police sniffer dog."
Chloe Smith, 22, watched the drama unfold from her home.
The hair and beauty student said: "There were loads of police cars parked along at Balmuir Place and on the corner.
"There must have been about five or six cars.
"They were hunting about in the back gardens and chapping folk's doors.
"There are police up here all the time. I'd say every night there's a car and maybe once a week you get something big but there were more police than I'd seen in a while."
A police spokeswoman said: "Police Scotland attended at Helmsdale Avenue, Dundee at about 10.50pm on Wednesday, following inquiries into an assault that happened at an address in Balunie Crescent, Dundee, on Monday.
"Police are keen to trace a 20-year-old man in connection with the incident."
She added that the woman had suffered head injuries but it didn't appear she had required hospital treatment.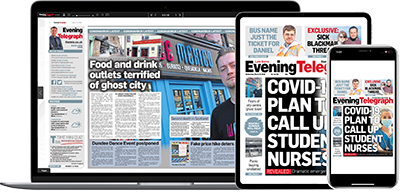 Help support quality local journalism … become a digital subscriber to the Evening Telegraph
For as little as £5.99 a month you can access all of our content, including Premium articles.
Subscribe