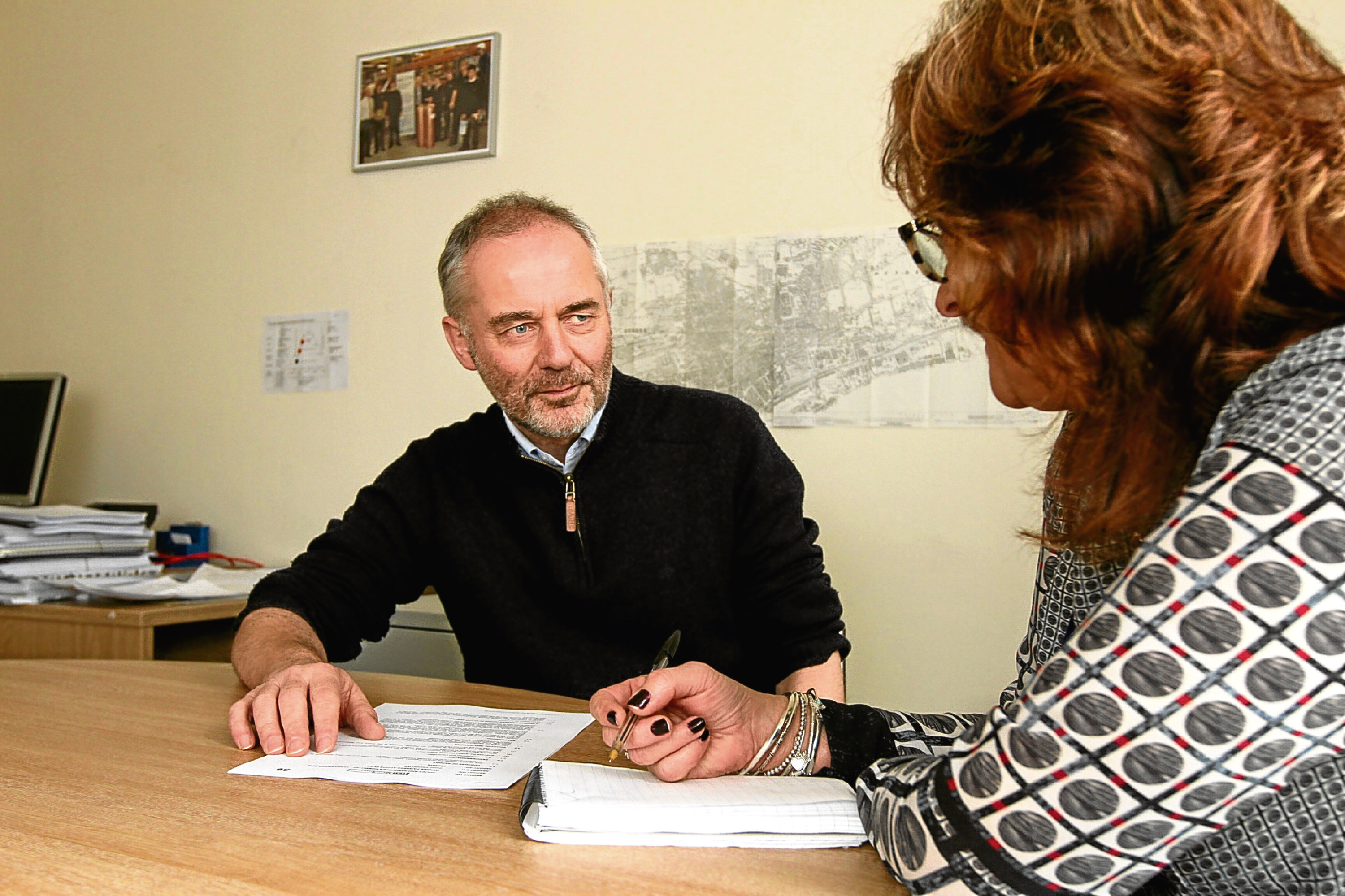 A series of practical solutions to help pull people out of poverty in Dundee can be revealed by the Tele.
Just over six months ago, Dundee Fairness Commission came up with dozens of proposals to help improve the lives of more than 40,000 residents.
Now, Jimmy Black — the commission's chairman — has unveiled the progress that has been made since those proposals were put on the table.
Cutting the cost of sending children to school has already been stated as key among the commission's aims, and we can reveal today exactly how that is working across Dundee.
Mr Black said: "We are working with the Children for Poverty Action Group to look at how to help families afford to send their children to school.
"We are looking at ways to increase the school clothing allowance from the £80 that is currently available.
"We are aiming to install more IT equipment in schools and housing so children can have access to computers and are not discriminated against, even if their families can't afford technical equipment.
"We are looking at the cost of buying equipment for home economic and technical classes and also at simple things like having a bucket for donations on dress-down days rather than expecting a specific amount from each pupil."
Staff working in the public sector are now being put through training to show them how to deal with people who ask for help when living in poverty — a scheme which has already won a Scottish public service award.
Mr Black said: "That work has been very valuable. It has given staff on the frontline training to deal with the public who are asking for help with poverty issues."
Meanwhile, the commission has negotiated £90,000 in funding over two years from the Scottish Government for a project to put those who are suffering from poverty in touch with agencies who want to help people out of impoverished conditions.
Mr Black said: "We are working with the Poverty Truth Commission on a project based on a model currently operating in Glasgow. This has shown that the experiences of people who had experienced poverty is crucial in tackling it.
"We hope to have our first meeting before the end of the financial year."
Mr Black said the commission had also been successful in getting agreement on the living wage for city workers.
He said: "Director of city development Mike Galloway has accepted our challenge that should ensure people living and working in Dundee receive the living wage.
"He has agreed that Dundee City Council will only look at employers who are prepared to pay the living wage when looking at jobs down at the Waterfront."
Mr Black, along with council officer Peter Allan, has also put together a number of targets that the commission wants to hit as it works towards eradicting poverty.
Some of them could take several years to complete but others have a target of the early part of next year.
Among these is the provision of digital skills programmes targeted at people who are not in work, the introduction of job clubs in some areas and a review of benefits administered by the city council — all hoped to be in place by April.