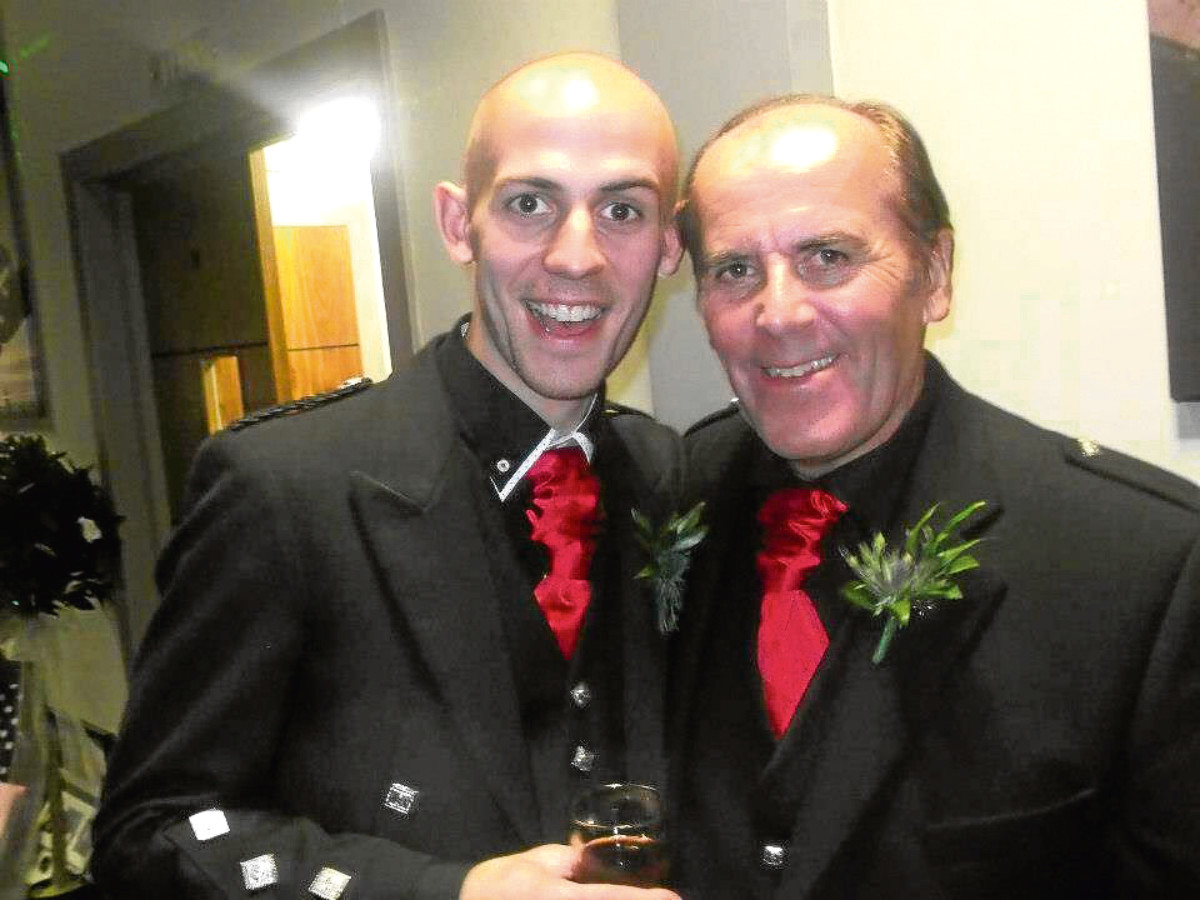 A TAYSIDE musician has fulfilled his dad's dying wishes — by releasing his first single.
Chris Findlay, 27, could only watch helplessly as dad Colin, 66, lost his battle with cancer in June.
The Perth man — who's played in a variety of bands — had written the song We Wanted Different Things and played it to his dad before he succumbed to the disease.
He went on to record the track at a studio in the Fair City and released it to wide acclaim.
It's been picked up by Scottish radio stations, one of which made it the record of the week.
Chris initially penned the song about a break-up with his girlfriend and the life he'd found in Madrid while travelling.
But it became more about his family as his dad went through his ordeal.
Chris told the Tele: "The song is about how I missed my family, especially my parents, while I was over there.
"My dad really liked it. He was always telling me to do my own thing.
"I played the song to him, but he never got to hear it finished.
"But I am sure he can hear it, I am sure he is listening."
Colin urged Chris to pursue recording the track in a bid to maintain a normal life.
He said: "He told us to stop sitting around watching him — and to go and do something productive.
"We distracted ourselves, and my dad liked that.
"I set out to record the song and saved up some money to enable me to do so."
Chris says he's delighted with the success of the song, and plans to go back to Madrid in September to continue writing — and possibly complete an album.
He added: "It is the only song I have actually written where every single word means a lot to me.
"At first I thought it was cheesy, especially the second verse. I am glad I've had some success with it.
"I have already written a couple of other songs, and I have some ideas on what I would like to write.
"If I can get enough for a full album I can record it when I get back next summer."