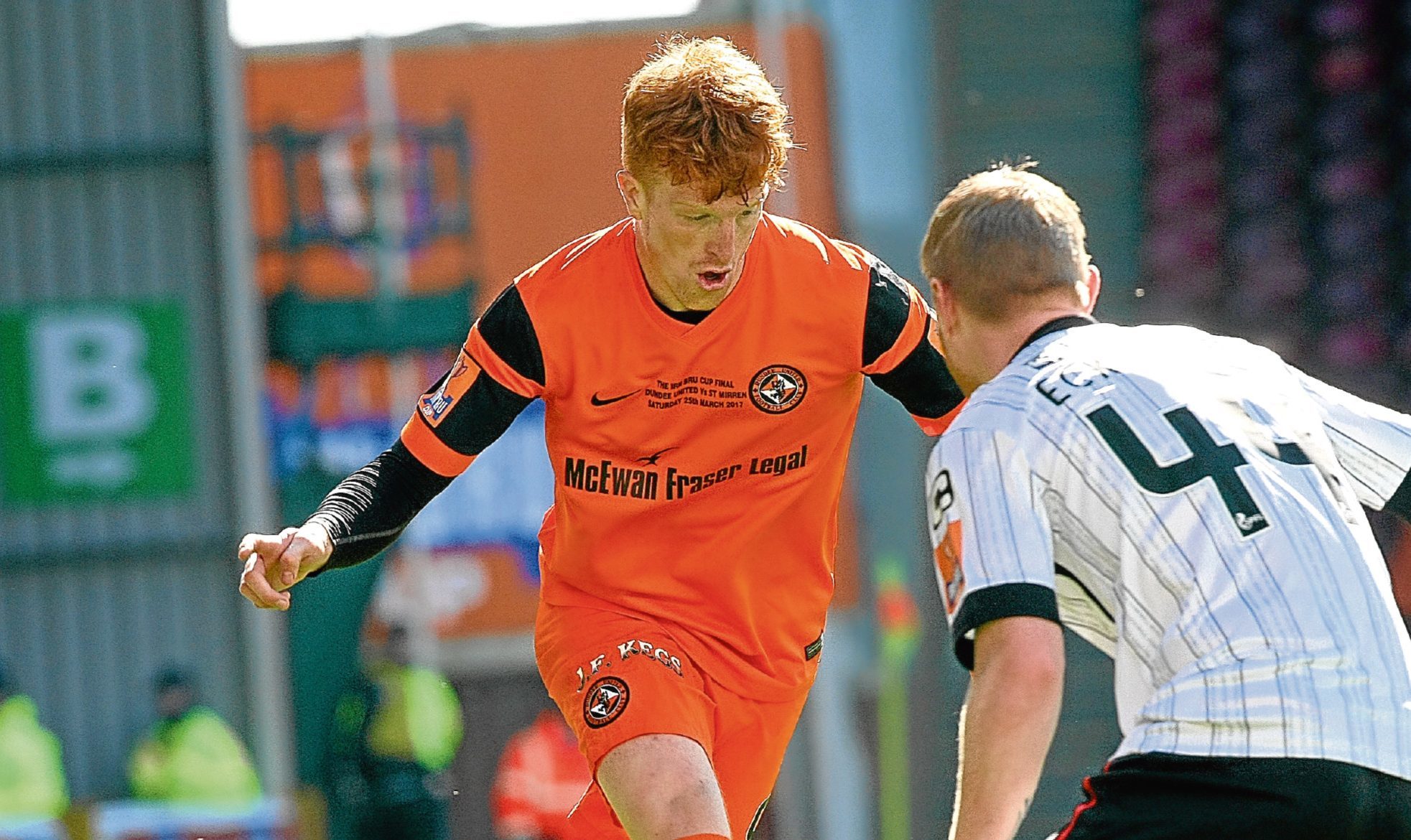 Simon Murray's dream of scoring the winner in the Challenge Cup Final and giving his medal to his mum as a Mother's Day present didn't quite come true.
But setting up the goal that decided Saturday's final against St Mirren ranks as more than a decent consolation prize.
Murray's inch-perfect 75th-minute cross from the left was instrumental in substitute Thomas Mikkelson heading the Tangerines in front and, although his first reaction was a sigh of relief, the Dundonian was on cloud nine after finishing the day a cup winner.
"The gaffer moved me out wide on the left for the second half to drive forward," he said.
"I did, but Charlie Telfer and Tony Andreu must have got the ball out to me four or five times in the space of about 10 minutes and I didn't get it into the middle the way I wanted.
"I just thought in my head, keep going, keep going. When Tony put the ball out to me again my touch took it behind me a bit, but all I was thinking was I had to get the cross in because if I did I knew Thomas would be on the end of it.
"I just whipped it in with pace and he did the rest, it was a great feeling to see the ball in the back of the net.
"It would have been a dream come true if I'd scored the winner myself but putting the cross in for it was just as good. I'll definitely settle for that."
It meant Murray's medal was in the card he got for mum Paula on Sunday and made for a big family party on Saturday night.
As much as he enjoyed the reception he got from family and friends, by then Murray's thoughts were on the next job in hand when Ayr United visit Tannadice in the league tonight.
"It was a nice day, so they got the barbecue on and I had some food, but we were training Sunday so that was it for me.
"Ayr's another big game and we want to build on winning the cup by getting back winning in the league between now and the end of the season so we can get promotion.
"We've been going through a tough run in the league for however long but this can give us the big lift we need.
"It gets our confidence back and we know we can push on from here."
And Murray believes the way he and his team-mates responded to surrendering the lead a spectacular Tony Andreu strike had given them in the space for just 60 first-half seconds augurs well for what lies ahead.
"To be fair the goal that was lost wasn't good," he added.
"In the league we've been losing goals like that and our heads have gone down and we've lost games.
"This time we didn't let it affect us and we showed what we're capable of in that second half.
"That's a good thing and we have to make sure we build on that as well as the result."
For all his focus is now back on promotion, Murray has not forgotten what a remarkable story his is.
Not so long ago he was a junior footballer playing mainly for fun, so appreciates being a medal-winner more than most.
"People go through their whole career and have not won a thing.
"I've only been in the senior game for three years and I've played in the Premiership and won a cup. It's a great feeling for me.
"It's something I can look back on in the years to come and be proud of and, so long as we can get Dundee United back into the top division, I'll be delighted."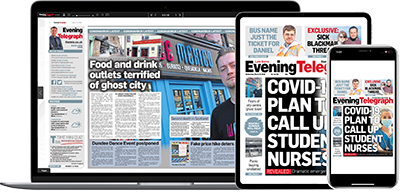 Help support quality local journalism … become a digital subscriber to the Evening Telegraph
For as little as £5.99 a month you can access all of our content, including Premium articles.
Subscribe