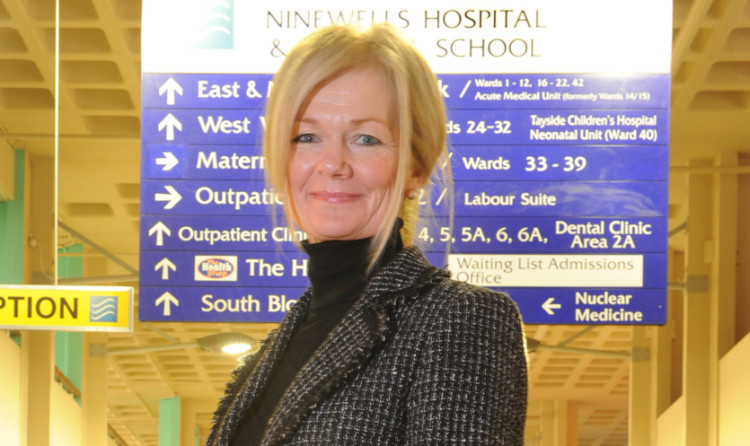 There is a "significant risk" that NHS Tayside will not achieve its financial plan for 2016/17 and future years, the Auditor General for Scotland has said.
Caroline Gardner has reported her concerns over the board's financial situation, and that of NHS 24, to the Scottish Parliament.
NHS Tayside has received £24.3 million in financial support from the Scottish Government over the last four years in order to break even.
In 2015/16, the health board received £5 million to cover pressures including staffing and prescribing costs, and reaching national performance targets.
As well as the need to repay this support, the board has set an unprecedented savings target of £58.4 million for 2016/17.
At the same time it is forecasting a potential deficit of £11.6 million and, the Auditor General said, does not currently have plans in place to fully address this gap.
Based on its financial performance to date, there is a "significant risk it will require financial aid again in order to break even".
Ms Gardner said: "Each of these health boards is experiencing prolonged and considerable challenges which continue to have an impact on the way they operate and deliver services. While action is under way to try to address these issues, there's no quick fix available and recovery will take time.
"It's important that the Scottish Parliament and the Scottish Government closely monitor progress to ensure circumstances do not worsen, to the detriment of staff and service users."
NHS 24 has invested significantly in implementing a new IT system over the past six years.
Failure to launch the system successfully and additional double running costs have meant the total projected cost of the programme will be £131.2m — 73 per cent higher than the original business case.
NHS Tayside Chief Executive Lesley McLay said: "Today's report from the Auditor General sets out some of the challenges which we experienced in 2015/16 and I would like to assure communities in Tayside that we have already taken decisive actions to address these to ensure NHS Tayside returns to sustainable financial balance in the coming years. The Auditor General acknowledges that this recovery will take time.
"Over the past 18 months we have been building a Five-Year Transformation Programme for Tayside to drive forward redesign and change. This is led by our clinical staff and the programme is now well under way. However, it is important that we are realistic about the timescales involved in this transformation.
"We have a medium to long-term plan to return to sustainable financial balance, but we also have shorter-term plans, including a comprehensive operational delivery plan for 2016/17, which addresses key areas such as tackling our nursing agency and locum doctor spending and continuing with our prescribing initiatives to reduce this key cost.
"We have been in regular discussions with the Scottish Government in 2016/17 and we will work closely with colleagues there, as well as our own staff and partners, our patients and the public, as we continue to drive our transformation of health services in Tayside."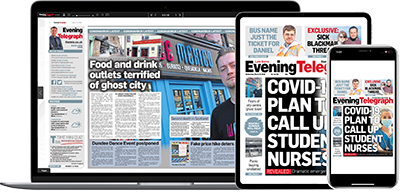 Help support quality local journalism … become a digital subscriber to the Evening Telegraph
For as little as £5.99 a month you can access all of our content, including Premium articles.
Subscribe