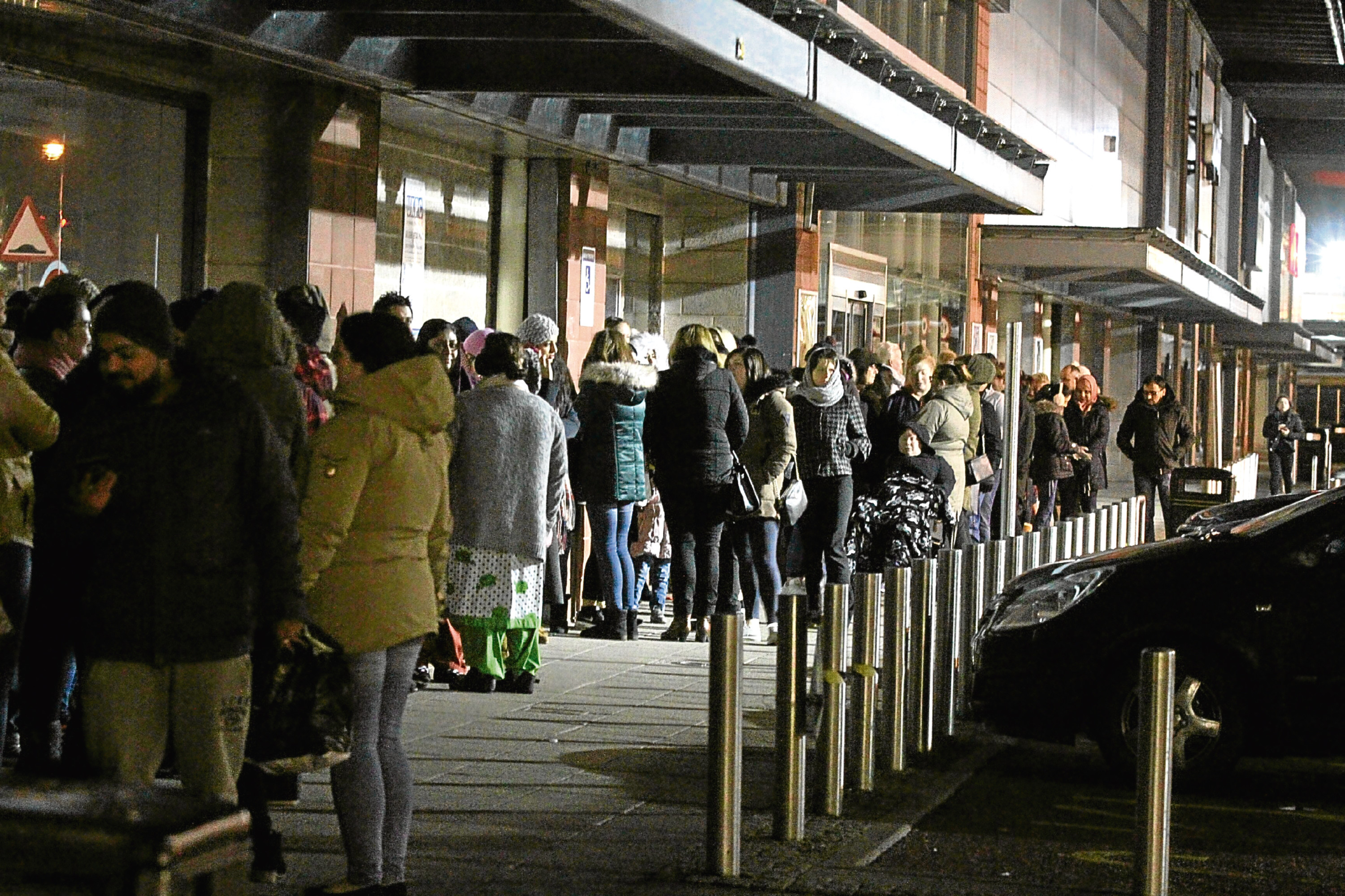 The stormy weather didn't deter early morning shoppers determined to bag a bargain at the Boxing Day sales in Dundee.
Some were so eager to make sure they were in prime position to get the best deals they began queuing from the early hours.
The Christmas turkey could barely have been cold when the first bargain-hunters took up their positions outside Next in the city's Gallagher Retail Park.
Head of the queue was Abduala Eshaei, 40, his wife Sara, 31, and her sister Nijwa Alfiru, 30.
The family had been there since 2am in freezing conditions to buy clothes for Abduala and Sara's seven children, who are aged between six months and 12 years.
Abduala said: "It has been freezing but its definitely worth it to get clothes for the children in the sale.
"When you've got seven to buy for it's worth the wait in the cold."
Teacher Jennie Richardson, 31, and her husband Simon, from Balkeerie in Angus, were well prepared.
They arrived around 4am but had chairs and blankets with them for the long wait ahead.
Jennie said: "I hate shopping so I come here every year and buy clothes for the children for all year.
"I'm prepared to spend up to £500 but that should give me stuff worth twice that.
"We've been here since 4am but I'm happy to do it, although it's been pretty chilly."
Liz Nicholas, 59, from Carolina Court, was happy with her purchases.
"I've got all next year's Christmas presents bought," she said.
"I queued from about 5.45 am so it wasn't too long to have to wait out in the cold.
"I've spent about £140 but must have got stuff worth about £300.
"That's next year's Christmas sorted, so I'm delighted," she said.
"Everything will just get put away until next year so I'm happy."
Also close to the front of the queue were Ryan Brady, 21, and his mum Tracey, from Beechwood.
"We got here about 3.45am," said Ryan. "We've a few things in mind to buy so hopefully the wait will have been worth it.
Tracey added: "I don't know how Ryan persuaded me to come here but he did.
"I haven't done this before but I'll be happy if we get some bargains.
"The best thing about it is we have become friends with the people we have been queued beside.
"We've told them we'll be here again next year."
Beside Ryan and Tracey were Danielle Sharpe, 28, and her mum Carol Stewart, 51.
Danielle, from St Mary's, said she was hoping to get a year's worth of clothes for her four-year-old son Rory Craig.
"I'll probably spend about £125 but hope to get around £250 worth of clothes," she said.
"I'll buy everything a size bigger so everything will fit him for the coming year. I've done this every year since he was born and it's worked out great so far so I'm happy to be here again queuing to get in."
Carol, from Brackens, said she had queued every year with her daughter and didn't mind keeping her company.
"I think I'm mad agreeing to come with her but every year she manages to persuade me to come along.
"We've made friends with Tracey and Ryan and we've joked that we'll meet them again next year."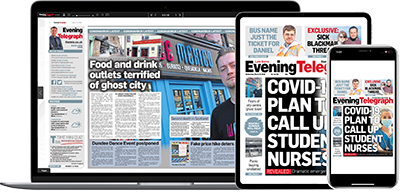 Help support quality local journalism … become a digital subscriber to the Evening Telegraph
Subscribe