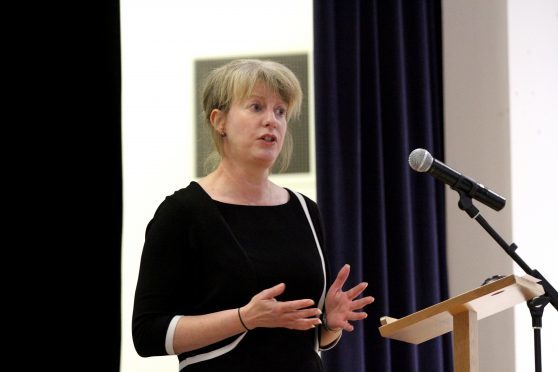 NHS Tayside needs to reassure people over the quality and capacity of its mental health services, the health secretary has admitted.
Shona Robison MSP said the health board must do more in the wake of criticism of its treatment of mental health patients.
Concerns were expressed by members of the public at a meeting about the proposed centralisation of inpatient mental health services to Dundee's Carseview Centre, removing facilities from centres near Brechin and in Perth.
Meanwhile, a fatal accident inquiry will resume in December into the death of Charleston man Dale Thomson, who took his own life just days after discharging himself from the facility, and whose family believes he wasn't given the right treatment.
Several other families have also come forward in recent months to criticise the support given to relatives with mental health conditions.
Ms Robison said she had been told "very clearly" by NHS Tayside that the Carseview unit would be able to meet demand should services be relocated as staff would not be spread "too thinly".
She told the Tele: "I am told very clearly by NHS Tayside that the capacity will be there because they will be able to use the skills of all of the staff to support those who have acute mental health facilty requirements.
"People need to be assured about the ability of Carseview to deliver not just an expanded service but the quality of the service, so NHS Tayside have got work to do to make sure they give those assurances to the public."
Ms Robison added that while efforts were continuing to support people in settings outside of hospital, the board had to ensure inpatient services were up to scratch.
"It's a very small number of patients who will ever require inpatient mental health facilities," she said.
"But when they do, it's really important that the quality of those services and the staffing of them is as good as it possibly can be, because they are acutely ill at that point and need all the expertise and support around them.
"What is also important is that there is investment in community services."
"It's also important in the meantime they support people in the community to avoid hospital admission."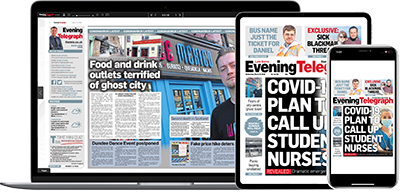 Help support quality local journalism … become a digital subscriber to the Evening Telegraph
For as little as £5.99 a month you can access all of our content, including Premium articles.
Subscribe