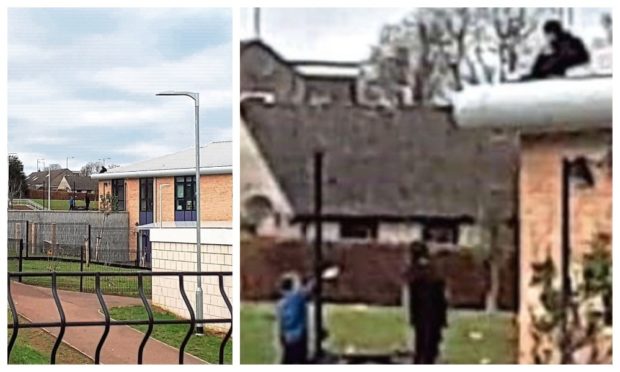 Dundee City Council has launched an investigation after a child scaled the roof of a primary school.
Shocking pictures show the child sitting on the edge of the roof at Sidlaw View Primary, in Kirkton.
It is understood the boy was a pupil at the school and was not injured during the incident, which happened during school hours.
Two other children could be seen pointing at the roof during the incident, which took place on Friday.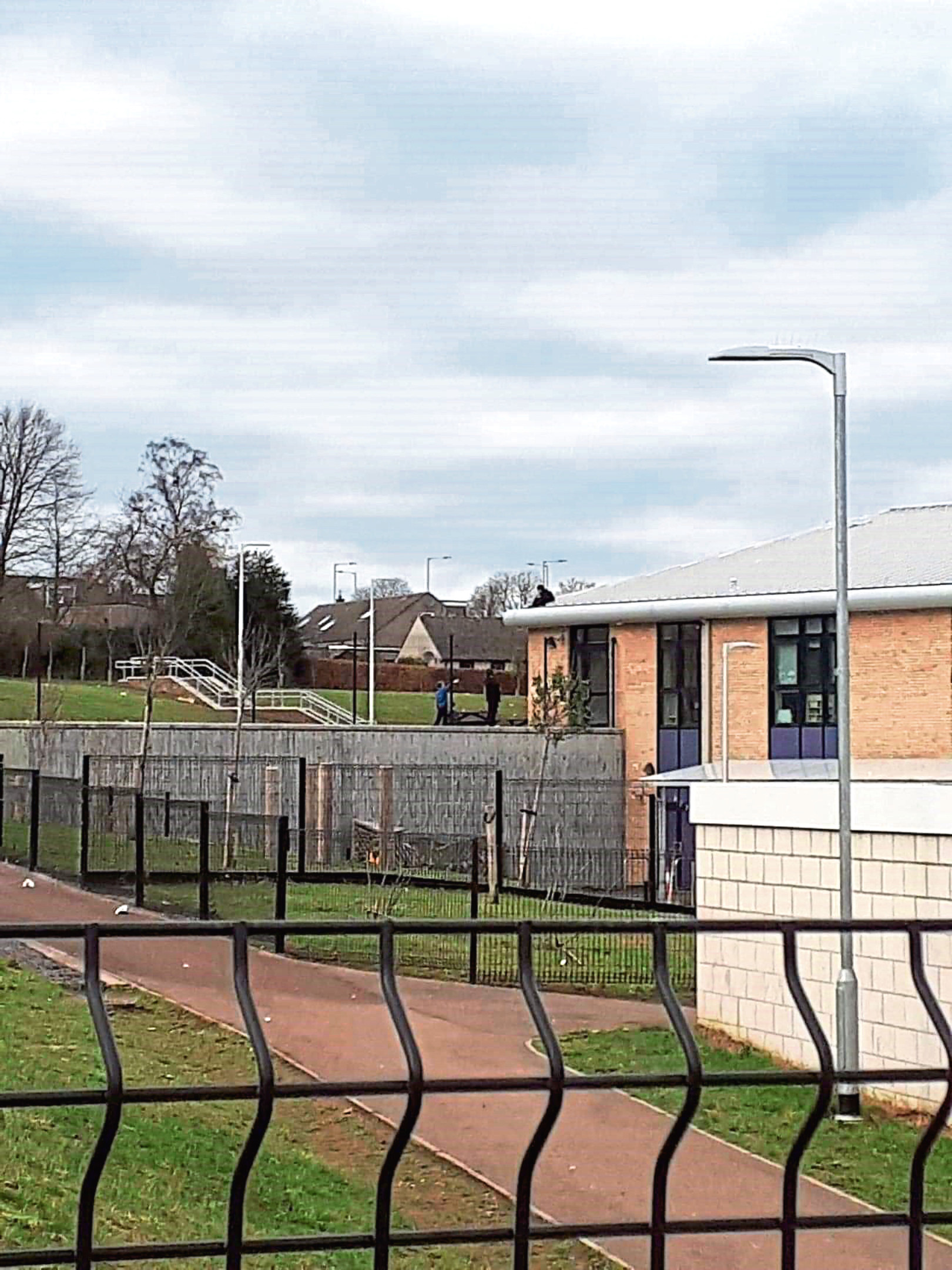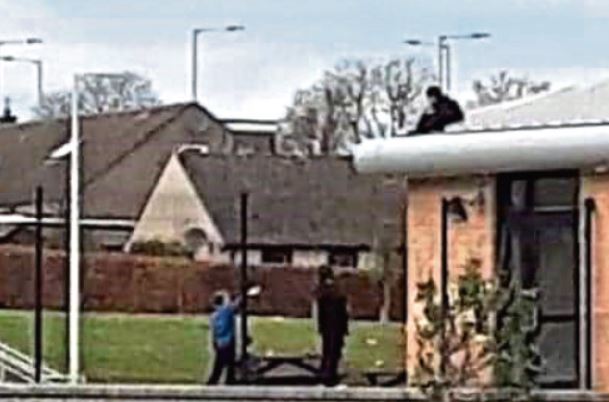 A witness said the boy was "running" across the roof of the building at one point.
Other pupils were ushered back inside the school by staff during the incident.
A council spokeswoman said: "We are looking into the circumstances and will investigate fully."
The witness said the incident happened at the Jessie Porter Nursery School side of the building on Friday afternoon.
He said: "There were loads of children standing watching the kid up on the roof. The boy was running over the roof of the school.
"He walked over the top of the apex at one point and then sat down.
"It was fairly dangerous, to say the least.
"The kids at the school got ushered back inside the building.
"One teacher was watching him.
"He scaled the building at the Jessie Porter Nursery side of the building by the looks of it."
Another witness added: "There are poles and fencing at the side there, I assume he used that to climb up.
"There was a teacher standing there to make sure the boy didn't do anything else."
Strathmartine Councillor Kevin Keenan said the child could have been "paralysed" during the incident.
He said: "I'm concerned to hear what has happened.
"There is always the fear the child could have been seriously injured or paralysed.
"It would have caused some disruption for the school day as well."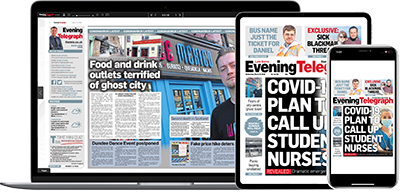 Help support quality local journalism … become a digital subscriber to the Evening Telegraph
For as little as £5.99 a month you can access all of our content, including Premium articles.
Subscribe