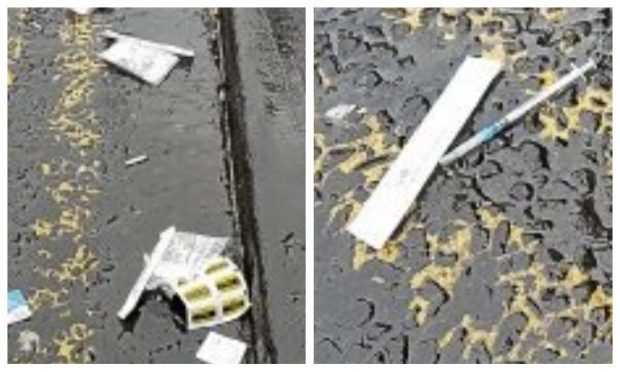 Syringes and other associated drug paraphernalia have been found lying in the street near a Dundee school.
A member of the public saw the syringes by the side of the road at Meadowside, close to the High School of Dundee.
Among the items scattered along the roadside were wrapped and unwrapped single-use needles, "cooking-up" spoons, alcoholic skin wipes and citric acid sachets — used to prepare heroin.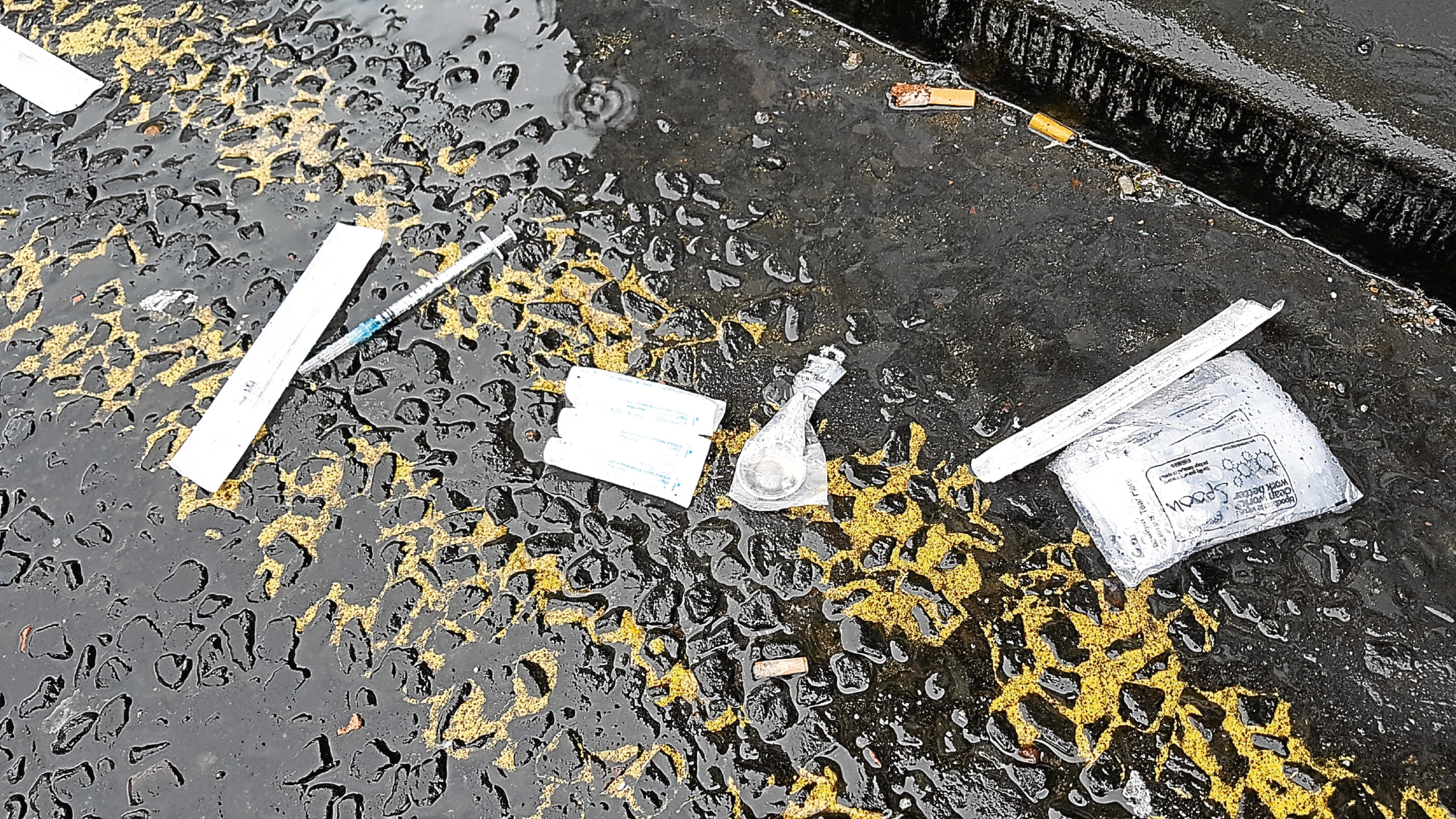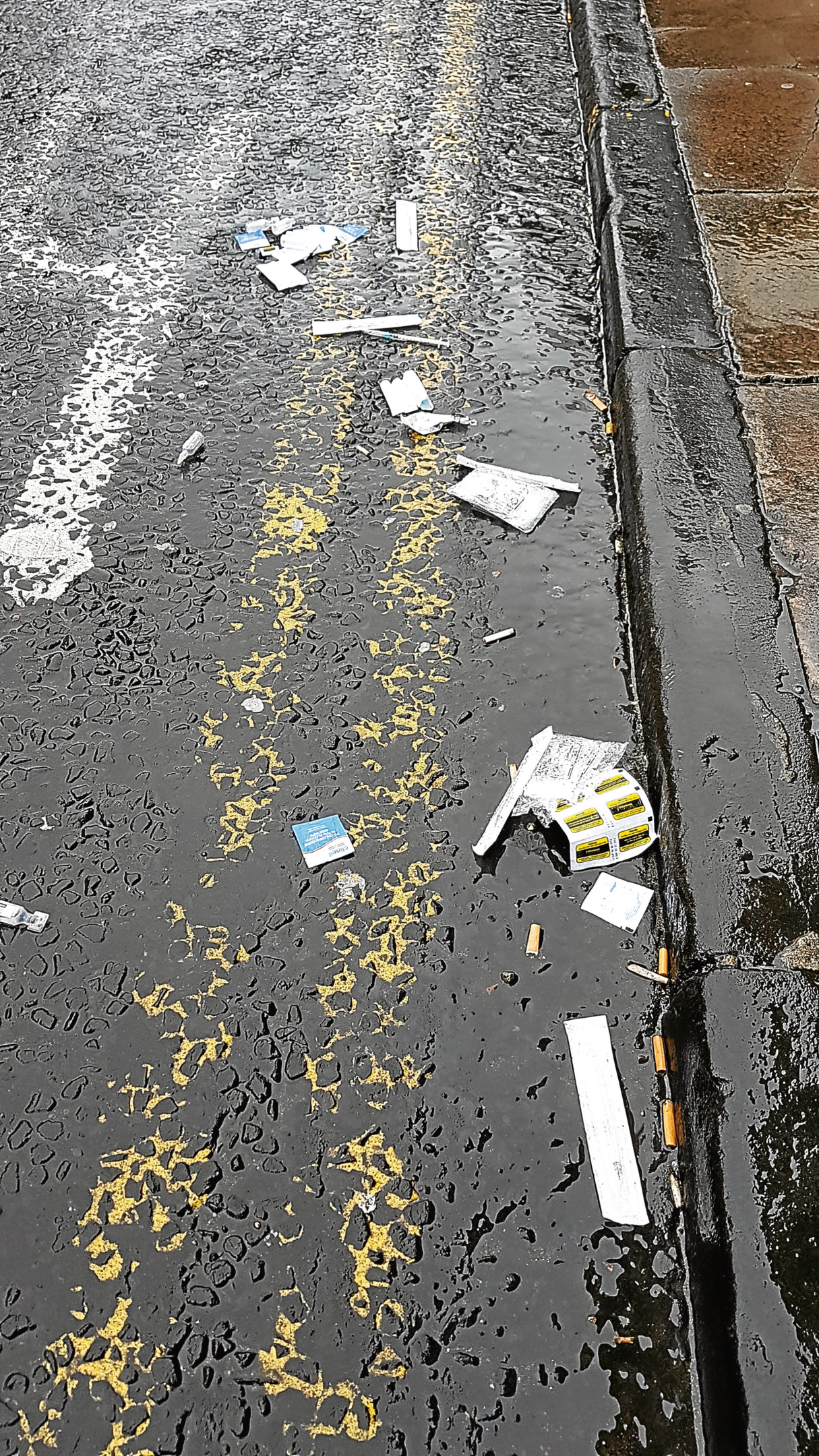 The man who provided the photos, who declined to be named, said he was "shocked" by the discovery.
He said: "I was walking on my way to work when I noticed what I at first thought was just rubbish lying in the gutter. But I was stopped in my tracks when I spotted a used syringe and hypodermic needle, which at least had the cap on. The items seem to have been lost or discarded by a heroin user.
"Among them was paraphernalia for preparing and injecting the drug — namely a spoon, sterile water, disinfectant skin wipes and sachets of citric acid, which the labelling stated could each 'dissolve up to 1 gram of heroin'.
"While I was quite shocked by what I'd seen, I was, however, heartened that this heroin user appears to be accessing harm reduction services and not sharing needles."
The equipment which was found is reminiscent of that found in so-called "one hit kits", which are provided to drug users to reduce the risk of HIV.
Councillor Alan Ross, community safety and public protection convener, said: "Discarded needles are something the council takes extremely seriously and we would like to remind people that the
Dundee Community Safety Partnership is available 24 hours a day, seven days a week for the safe removal of discarded needles.
"If you find any drug paraphernalia, anywhere in Dundee, you should call 01382 433063 to arrange for its removal."
Mr Ross added that the needles in Meadowside had since been removed.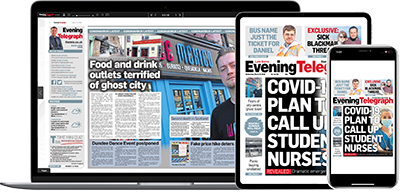 Help support quality local journalism … become a digital subscriber to the Evening Telegraph
For as little as £5.99 a month you can access all of our content, including Premium articles.
Subscribe