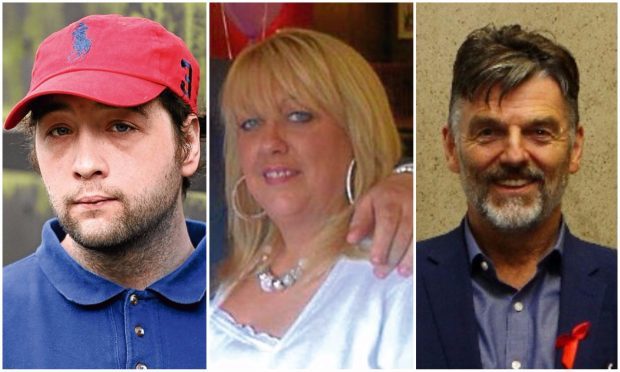 Dundee's suicide rate is at its highest in 21 years, "shocking" new figures have revealed.
A total of 37 people took their lives in 2016 — more than three every month.
Men were almost twice as likely to kill themselves, with 24 taking their lives compared to 13 women. The figures are the highest they have been in the city since 1996.
The number of people taking their own lives in Tayside last year was also at its highest since 1998, with 74 suicides across the region.
Grant Brady, 26, who suffers from paranoid schizophrenia, has made numerous attempts to kill himself and described the figures as "shocking".
Grant, of Polepark, who has had several stays at the Carseview mental health centre, said more support was needed for people with mental health issues.
He said: "You don't really get help until things are really at crisis point and I think that's what's wrong.
"I have called NHS Tayside and told them, 'I feel like I'm getting quite unwell, is there anything you can do?' But unless you are really unwell you are not admitted to hospital.
"The problem with waiting until things are at crisis point is, for many people, that will be too late — they've already tried to kill themselves."
Grant said he had "been doing OK" recently but his mental health was "up and down".
He added: "I'm really lucky, I have my mum and my girlfriend Gemma to support me. If anyone is feeling this way, I would advise them to speak to a family member or friend.
"A big issue for me is, once you leave somewhere like Carseview, you don't really get much clinical support afterwards. You're pretty much left to get on with things.
"It can be quite scary being discharged from hospital if you've been in for a few months.
"But more is needed to help people as a lot of the time the NHS waits too long and then it's too late."
One local woman for whom it was too late is Mandy McLaren.
Her son, Dale Thomson, 28, of Charleston, took his own life after suffering from mental health problems in 2015.
A fatal accident inquiry into the dad-of-one's death has started and will recommence later this month.
Mandy, 49, said: "I still have flashbacks about what it was like finding Dale. Those sort of images never leave you.
"For 37 people to have died last year is unbelievable.
"That means every part of Dundee is affected by this, not just the more deprived areas. Things need to change in Dundee — the whole system needs looked at.
"Too many people are turned away or discharged when they need help and then it's too late."
Dr Drew Walker, NHS Tayside's director of public health, said the reasons for people becoming suicidal were "complex".
He added: "Each suicide is a tragedy and the impact on those left behind lasts a lifetime.
"It is rarely possible to explain rising and falling trends in suicide with any confidence. However, we do know that mental health problems tend to increase in prevalence with increases in poverty and deprivation, and that can also be true of suicides.
"If people are feeling suicidal, the best thing to do is talk. Speak to someone you can trust or call a helpline.
"If you're worried that someone else is suicidal, asking someone directly about their feelings can help them."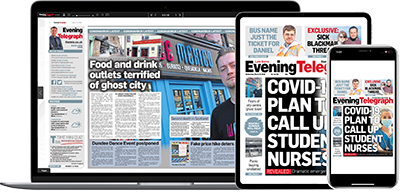 Help support quality local journalism … become a digital subscriber to the Evening Telegraph
For as little as £5.99 a month you can access all of our content, including Premium articles.
Subscribe