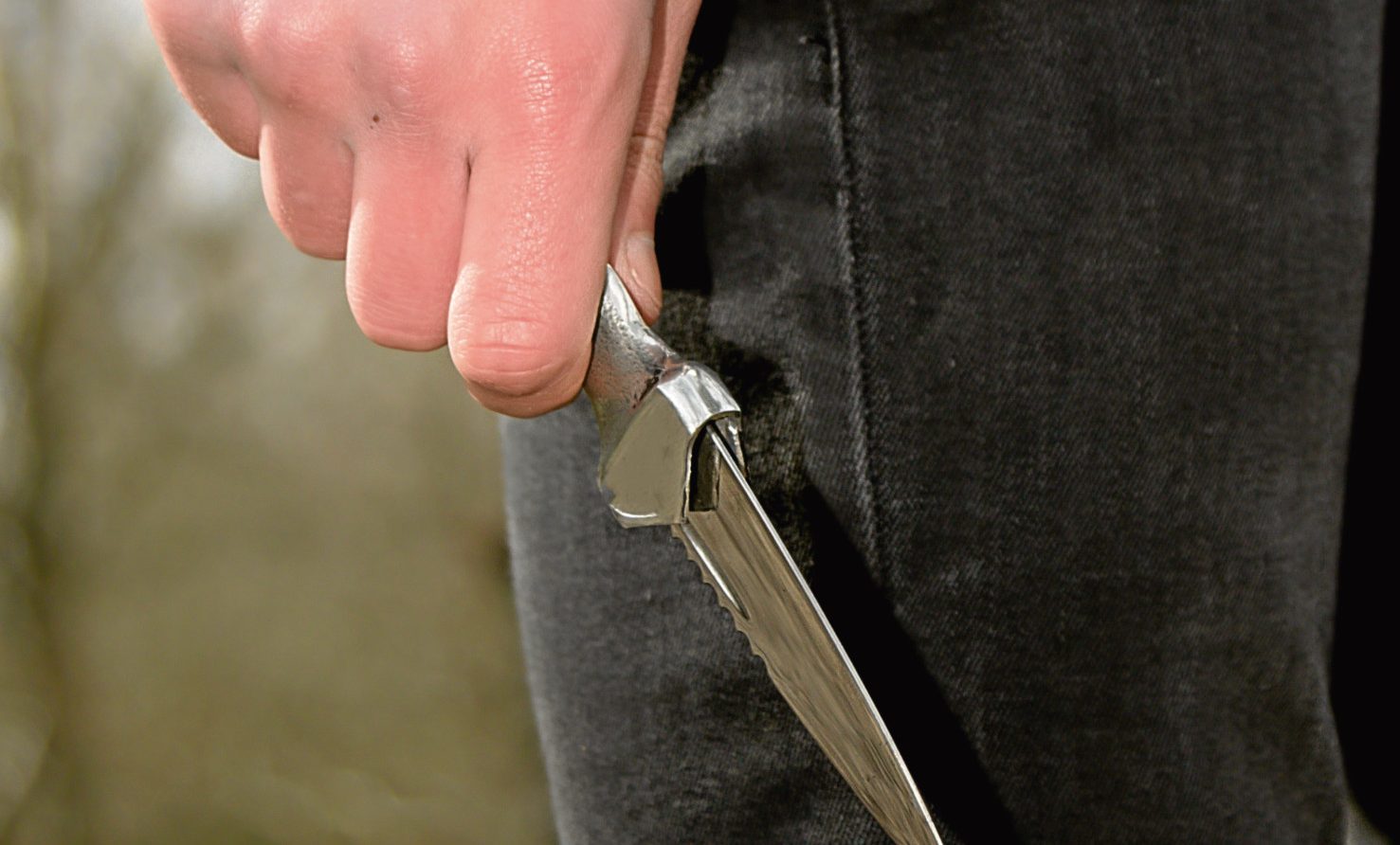 Children as young as nine have been caught carrying potentially lethal weapons on Dundee's streets, the Tele can reveal.
An investigation has unveiled dozens of youngsters under the age of 16 have been found in possession of weapons in the last two years.
As well as knives and other bladed or pointed items, kids have also been caught with weapons such as baseball bats, axes, hammers, a sledgehammer — and even a police baton.
Two boys aged nine were found to be carrying blades in Ardler and Kirkton.
A girl aged 11 was also caught with a similar weapon in the Hilltown.
The majority of children found with weapons were male — but four were girls.
A total of 38 kids have been caught by police with such items in the last two years.
The worst police beats for weapons incidents involving children include Charleston, Kirkton, the city centre and the West End.
Stephen Cragg, secretary of the Kirkton Community Partnership, said: "It is a concern for everybody, but I think what is important is the response.
"Schools do work with the local policing team having events to raise awareness about issues.
"These things will happen but it's about how we react and we are very pleased with our community policing team.
"It's an issue that is tackled at the partnership meetings which are always attended by someone from the local policing team.
"I think Kirkton's figures could be the highest because we have two primary schools and two secondaries, so we have a lot of children per head of the population."
When told an 11-year-old had a blade in the Hilltown, Alan Duncan, manager of Grey Lodge, a youth and community-based charity in the area, said: "Goodness gracious.
"This issue could be caused by what youths see as a lack of opportunity but there's places like the Maxwell Centre and Grey Lodge and other youth projects that children are welcome in.
"There are hotspots of trouble in the Hilltown but I think behaviour is generally very good.
"I don't think technology is the be all and end all of helping youngsters — let's get out there and socialise and be active."
The figures were revealed following a freedom of information request to Police Scotland, in which a statement said: "Within Police Scotland we take all incidents involving weapons seriously and we are working closely with our partners, and through education, to highlight the dangers of carrying weapons.
"Possession of an offensive weapon is a matter of concern, no matter the age of the person involved.
"We will use all means at our disposal to remove offensive weapons from our streets and public places.
"We work with partners and relevant premises to ensure there is a clear understanding of the legislation, individual and collective responsibilities involved with regard to knives and offensive weapons.
"Many of the incidents reported to us are from people who have contacted us to report their concerns and this has resulted in early positive intervention.
"All types of weapons, whether purchased or taken from the family home, have the potential to be used and could result in life-changing or lethal consequences for the victim.
"We would encourage all members of the public to inform us immediately if they suspect that any person is carrying an illegal weapon and we will ensure our officers remove this harm from our communities."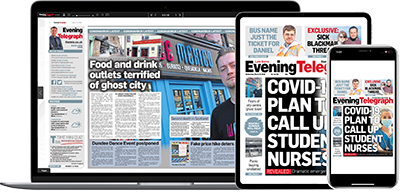 Help support quality local journalism … become a digital subscriber to the Evening Telegraph
For as little as £5.99 a month you can access all of our content, including Premium articles.
Subscribe