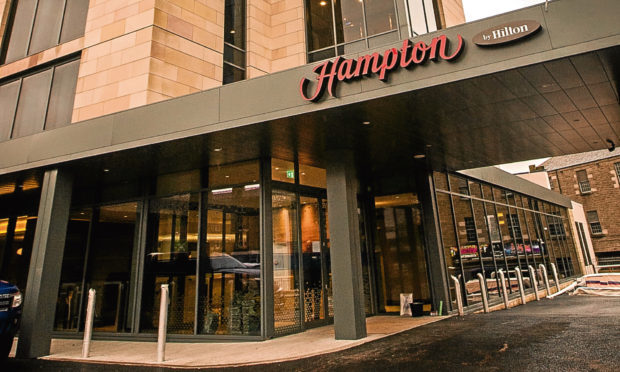 Diners were left in shock last week when a popular Dundee city centre restaurant unexpectedly closed its doors to customers.
The Ridgevale Bar and Kitchen, housed in the Hampton by Hilton Hotel on Argyllgait, stopped serving on Wednesday.
The restaurant, which is a separate business from the hotel, had been taken over less than a year ago.
A statement on the restaurant's website thanked its customers for their support and said all gift vouchers would be refunded.
The statement said: "It is with great regret that we inform you we have decided to close The Ridgevale Bar and Kitchen with immediate effect.
"All gift vouchers purchased direct will be refunded in full within five working days.
"We would like to take this opportunity to thank our loyal customers and everyone who has supported us over the last 10 months."
The Hilton Hotel's general manager confirmed today that the eatery closed its doors on Wednesday.
He added: "The restaurant is a completely separate business from the hotel itself, but was located in the building.
"The owners had taken it over in April.
"I am not sure as of yet what will happen with regards to it reopening under new owners, but I would imagine that would be the plan.
"It is quite a quirky location for a restaurant, I suppose. It is quite disappointing to hear of the closure.
"There are jobs that have gone, which is never nice to see, but that's just the market."
Dundee City Council's convener of city development Lynne Short — whose Maryfield ward includes Argyllgait —said: "I had heard it had closed and was surprised when I was told.
"Perhaps it was just slightly too early — I think we will see a bigger footfall once the V&A is open.
"I ate there for the first time last month and it was lovely.
"You would think that with the good location it has, someone else could come in behind them and take it over and hopefully make a go of it".
Ms Short said the hotel was "always busy".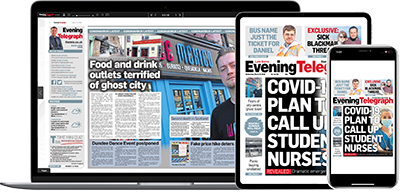 Help support quality local journalism … become a digital subscriber to the Evening Telegraph
Subscribe