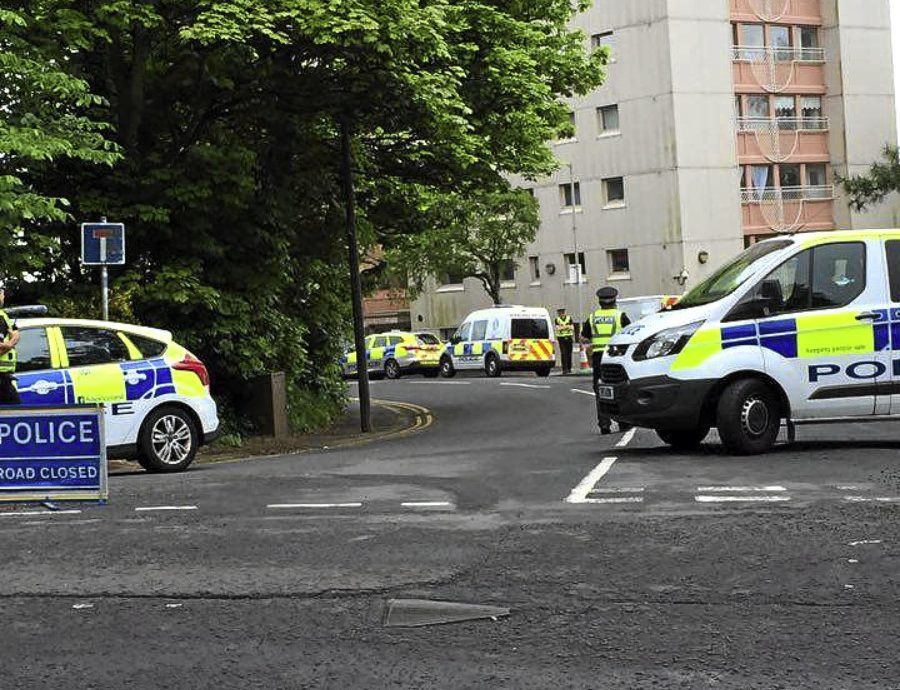 A 70-year-old woman has died after falling from a block of flats in Dundee.
Emergency services attended at around 9am on Saturday after the pensioner, named locally as Gloria McKelvie, fell from a property in Dudhope Court.
A spokesman for Police Scotland said there were no suspicious circumstances.
Neighbours said Ms McKelvie had a flat on the 10th floor and had lived at the multi-storey building since it opened.
Resident Margaret Kidd said: "Gloria was a nice woman and didn't bother anyone. I understand she wasn't keeping too well and was at her doctor a lot the past few weeks.
"I was the last person to speak to her.
"I took her bins out on Friday night as she had trouble getting to the rubbish chute. She said she wasn't feeling well so I told her to have a cup of tea and a lie down and I'd see how she was in the morning but I never saw her again. "It's just terrible.
"She was one of the original 92 tenants here — there are six left.
"She would have been well known here over the years."
David Ramsay, who stays on the eighth floor of the building, said there had been a large police presence on Saturday morning.
He said: "I tried to come out of the main door about 10am but I was stopped by a police officer who said I wasn't allowed to get out that way.
"They were stopping anyone from coming in or out that way and had stopped traffic coming and going as well. There were a lot of police cars — maybe four — and a van.
"I didn't know her, and hadn't realised anything had happened until I tried to leave that morning. My flat is at the back of the building so it's quite quiet.
"It's awful she's died that way though, really shocking. I've been here five years and never heard of anything like this. I noticed someone had left a bouquet of flowers when I was leaving this morning."
Another neighbour, who stays on the 12th floor, said: "I saw her all the time. I got back in and a wee while later my pal messaged me asking if I was OK because someone had fallen out of a window and the multi was cordoned off."
A police spokesman said: "As with all sudden deaths, a report will be submitted to the procurator fiscal."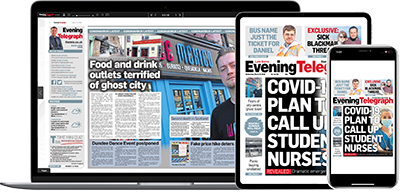 Help support quality local journalism … become a digital subscriber to the Evening Telegraph
Subscribe