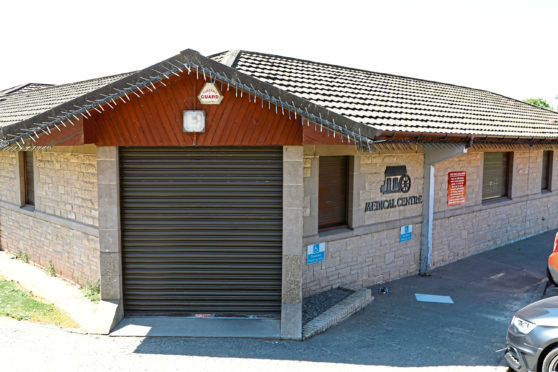 Patients at a Dundee GP surgery which had to shut temporarily due to a shortage of doctors have been told it is set to close for good.
Dundee Health and Social Care Partnership has written to patients at Fintry Mill Medical Centre.
The letter says that due to a failure to recruit GPs since October last year, it is proposed to close the Fintry Mill surgery and transfer all services to Arthurstone Medical Centre in Arthurstone Terrace.
The Mill Practice, a sister centre at Arthurstone Medical Centre, temporarily took on the practice's patients in April and again for six weeks from July 2.
Fintry Mill was due to reopen on August 13.
The letter sent to patients adds that the Arthurstone surgery will offer all current services and that their GPs will remain the same.
James Brindley, 80, from Mill o' Mains, pictured inset, said it could be difficult for patients to attend appointments at short notice.
The retired carpet-fitter said: "It's not always easy to get an appointment the same day and sometimes you are given one at short notice.
"If I have to go halfway into the town, I could miss that appointment.
"I can't fault the staff – they are in a difficult situation as well – but it's a sad day for Fintry to see the practice closing."
A spokesman for NHS Tayside said: "Despite continuing efforts, Mill Practice, which has premises at Arthurstone Medical Centre and Fintry Mill Medical Centre, has been unsuccessful in recruiting GPs to fill three practice vacancies.
"As a result the practice has temporarily transferred all services to its premises at Arthurstone Medical Centre during the summer holiday period and no services are currently being delivered from Fintry Mill.
"Mill Practice is proposing to permanently close its Fintry Mill branch.
"Patients are being invited to attend drop-in sessions to discuss any concerns they may have.
"The feedback gathered during these sessions will be used to inform the recommendations to Dundee Integration Joint Board and NHS Tayside."
Fintry Mill Medical Centre declined to comment.
Dundee GP crisis: Shock as city surgery to close due to lack of doctors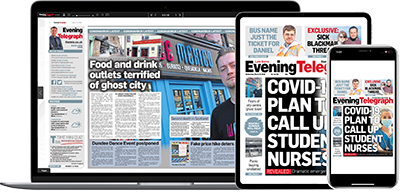 Help support quality local journalism … become a digital subscriber to the Evening Telegraph
Subscribe