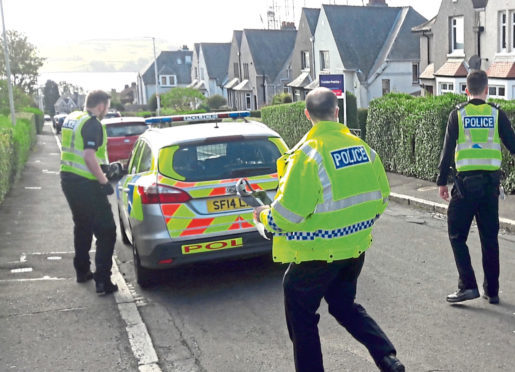 Police swooped to arrest a 45-year-old man in a city garden after a suspected attempted break-in.
Officers were called to a property on East Haddon Road in the Craigie area around 11am on Tuesday.
Three police vehicles were spotted near the junction with Arbroath Road.
A police dog unit was among the vehicles at the scene during the incident.
One passer-by said that, within 30 minutes of police arriving, a man was seen being led away in handcuffs.
A spokesman for Police Scotland confirmed the man had been in the garden before being arrested in connection with an alleged attempted housebreaking.
It's understood someone had been inside the property during the incident before police arrived.
A witness said: "It's certainly unusual to see the police around here.
"As I was walking down the street I saw the police car and dog unit and another car further down the road.
"When I saw the dog unit, the animals were still in the back of the van.
"Just as I started walking back up the road around 11.30am, the police were coming from the back garden of a house with a guy in handcuffs.
"As he was being led away he appeared to be shouting back in the direction of someone at the property.
"Two of the officers took the man away.
"One of the police vehicles remained at the scene for well over an hour."
The police spokesman said: "Police Scotland can confirm that a 45-year-old man has been arrested in connection with an alleged attempted housebreaking on East Haddon Road."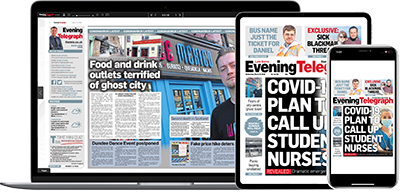 Help support quality local journalism … become a digital subscriber to the Evening Telegraph
Subscribe