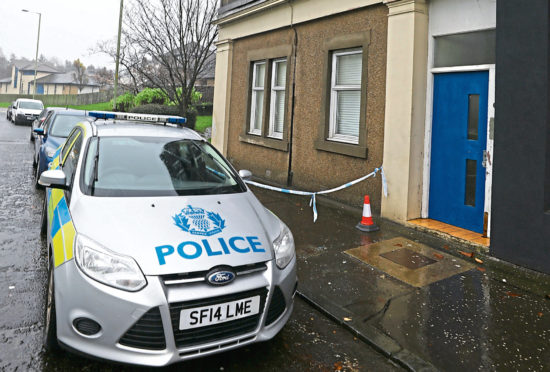 A two-year-old girl was rushed to hospital after falling from the window of a Dundee flat.
Officers were called to an address on Logie Street after the toddler fell from the first floor.
The incident, in which the girl suffered a head injury, happened at around 10.15am on Thursday.
She was taken to Ninewells Hospital for treatment.
One resident said he saw the girl standing on an outside window ledge before she fell.
He said: "I saw her and she was on the outside window sill.
"By the time I got to the phone to ring the police, she was gone.
"Somebody came down and picked her up and took her into the house.
"Then the paramedics arrived and the police."
Another witness said: "There is regular activity in and out of the close so at first I didn't really think anything of it.
"I just thought maybe there had been a commotion.
"Next thing the police and ambulance turned up – apparently it was the first floor she fell from.
"About two or three police vehicles arrived and then an ambulance. I can't believe it happened."
The onlooker said that she saw a man who she believes was the girl's dad come out of the property and pick her up.
She said: "I saw him get into the ambulance with the wee girl. He was clutching her close."
A spokesman for Police Scotland's Tayside Division said the girl had been taken to hospital with a head injury but had been conscious at the scene.
He added: "She has been taken to Ninewells Hospital for treatment and officers will remain at the scene while inquiries into the circumstances are made."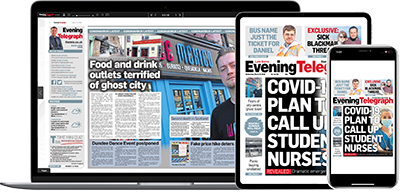 Help support quality local journalism … become a digital subscriber to the Evening Telegraph
Subscribe