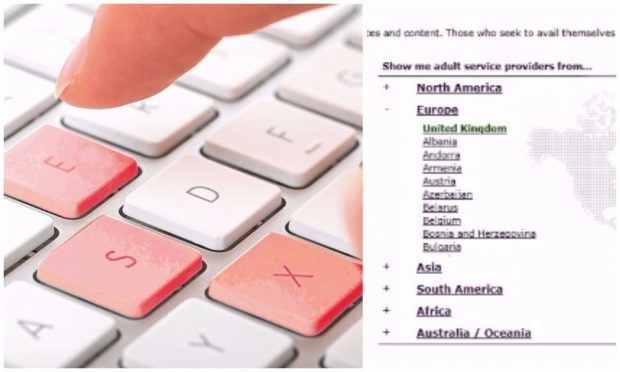 A Dundee sex charity worker has warned that underground prostitution is "rife" in the city, with hundreds of women offering sex for sale online.
Six months ago a "red light zone" in Arbroath Road in Dundee was investigated by the Tele.
A reporter was offered sex by a young woman — who revealed drug addiction led to her current situation — in exchange for £40.
Earlier this year residents in the area also held a meeting to address concerns.
Police pledged to crack down on the issue, saying they were working closely with Dundee City Council.
Sinead Daly, manager of Dundee's Woman's Rape And Sexual Abuse Centre (WRASAC), said that prostitution had generally moved away from the streets.
But she revealed numerous websites were offering sex for sale in Dundee.
On the sites women have "profiles" which contain information such as personal details, lists of the "services" they engage in and intimate photos.
Many women are believed to be based in the city, advertising "in-call" and "out-call" sexual meetings, often under the guise of "escort" services.
Others may be based in other parts of Scotland and are "transported" to Dundee if someone orders a sexual service online.
Ms Daly warned there may be a network of individuals exploiting women and coercing them into prostitution and perhaps even engaging in human trafficking and slavery.
She said: "Off-street prostitution is rife in Dundee.
"That poses different challenges to on-street prostitution as the problem is how do you safely reach and engage with these women and offer them help?
"How do you reach them if you don't know them — how do you know they are safe? There are women essentially advertised 'for sale' in Dundee on these websites — hundreds of women.
"There appear to be many foreign nationals, so then you may have issues with language barriers."
Research by WRASAC showed 520 women advertising sexual services online in Dundee on one particular website throughout May. There were 179 listed as being British, with various other nationalities also listed.
Ms Daly said funding had been put in place to bring a PHD student into a four-year research post with WRASAC to investigative prostitution in the city. The study will be the first of its kind in Scotland.
Ms Daly added: "It will look at the factors why women are entering prostitution, helping women be safe and then how we can meet their needs to allow them to exit prostitution.
"We want to ask the question — 'why do men think it is OK to buy a woman?'.
"I think perhaps because there is so little sensitivity around the sexualisation of women online, it normalises the whole thing in people's minds. So you have people ordering a sexual service online and to them it's just like it's ordering a pizza."
Ms Daly also warned that welfare reforms — in particular benefit sanctions — were in some cases the catalyst for women engaging in prostitution.
She said: "One woman in Dundee who engaged with us suffered with literacy issues and couldn't read the letters she was being sent about her benefits, so she kept being sanctioned.
"It sounds almost unbelievable, but she said it was easier for her to go and work in prostitution and sell herself than to deal with the benefits agency.
"She was a vulnerable woman being badly let down."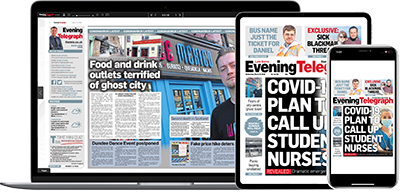 Help support quality local journalism … become a digital subscriber to the Evening Telegraph
For as little as £5.99 a month you can access all of our content, including Premium articles.
Subscribe