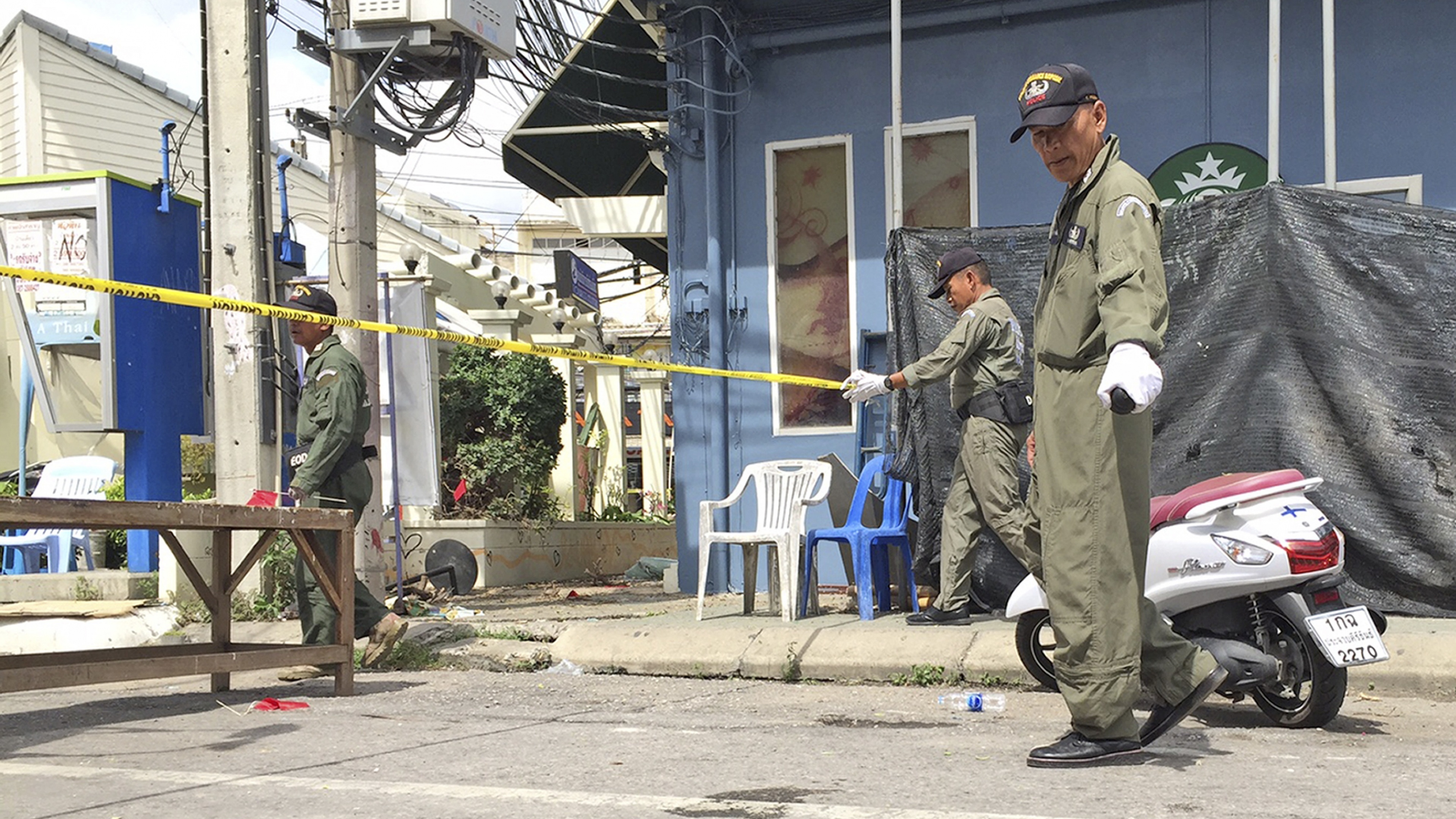 Two Britons have been injured, according to reports, after Thailand was hit by a rapid succession of explosions in five central and southern provinces on Thursday and Friday.
Eleven blasts went off within 18 hours of each other, eight of them within 90 minutes.
At least four people were killed and dozens of others injured. The Britons were reported to have been injured at Hua Hin, 200km from Bangkok, where 23 people were injured and at least one victim died.
The bombs there, which went off 30 minutes apart, were hidden in plant pots and detonated by mobile phones, according to reports.
Devices also exploded on Phuket's Patong Beach in southern Thailand and the southern provinces of Trang, Surat Thani and Phang Nga.
Police said it was too soon to say who was behind the attacks, but added that they had ruled out international terrorism.
Tourism suffered a temporary hit after a bomb blast ripped through a Bangkok shrine nearly a year ago, killing 20 people, mostly visitors from other Asian countries.
"This ruins business. Hotels, restaurants, tours, we were already suffering, but this, it's going to ruin our lives," said Hua Hin Adventure Tours guide Natsupa Dechapanya.
Ms Natsupa raced from hotel to hotel on Thursday, visiting clients and warning them not to go outside, especially where people gather. She was also fielding cancellation calls, although she was staying away from her office, opposite a clock tower where Friday's bombs went off.
"I'm scared, it's bad," she said. "This is the first time this has happened in Hua Hin. We think of this as a safe town, but now everyone is fearful. We feel like we're not safe."
She said because the explosions happened hours apart, many – including herself – are worried about whether the attacks are over. And she said that, without any arrests, tension on city streets is palpable.
"Usually this is a friendly town, but today no-one wants to look up. People don't want to look each other in the eyes," she said.
Thailand's economy has struggled since a 2014 military coup; investors grew wary and have stayed away, but tourists came back, even after last year's shrine bombing.
More than 14 million people visited between January and May 2016 – up from 12.5 million the year before, according to the Tourism Authority of Thailand. Almost 4 million of this year's tourists came from China, and only about 400,000 from the US.
Earlier attacks have been tied to political turmoil. Friday was a national holiday in Thailand marking the Queen's birthday, also Mother's Day. They came less than a week after voters approved a new, junta-backed constitution.
Sirasit Teimtontanin, a manager at City Beach Resort in Hua Hin, said one of Friday's explosions went off about 300m from the front door. The resort's 50 guests were asked to stay inside, but Mr Sirasit said by late morning, some were venturing out to the beach on a balmy day. Stores, shopping centres and cinemas were closed. But apart from a heavy police presence, he said, his town seemed normal.
Nevertheless, he added, he is very concerned about the impact of the bombings on tourism at Thailand's beach resorts. More than 15 rooms had been cancelled within hours on Thursday.
"We've never had anything like this in our city," he said. "Thai tourists will understand the police have the situation under control, but I think European tourists might not be coming."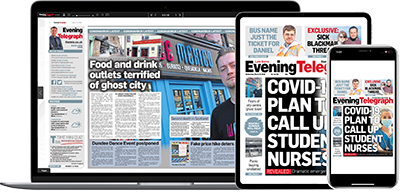 Help support quality local journalism … become a digital subscriber to the Evening Telegraph
For as little as £5.99 a month you can access all of our content, including Premium articles.
Subscribe