Shock new figures have revealed drivers are being caught speeding on Dundee's Kingsway at the rate of almost seven a day.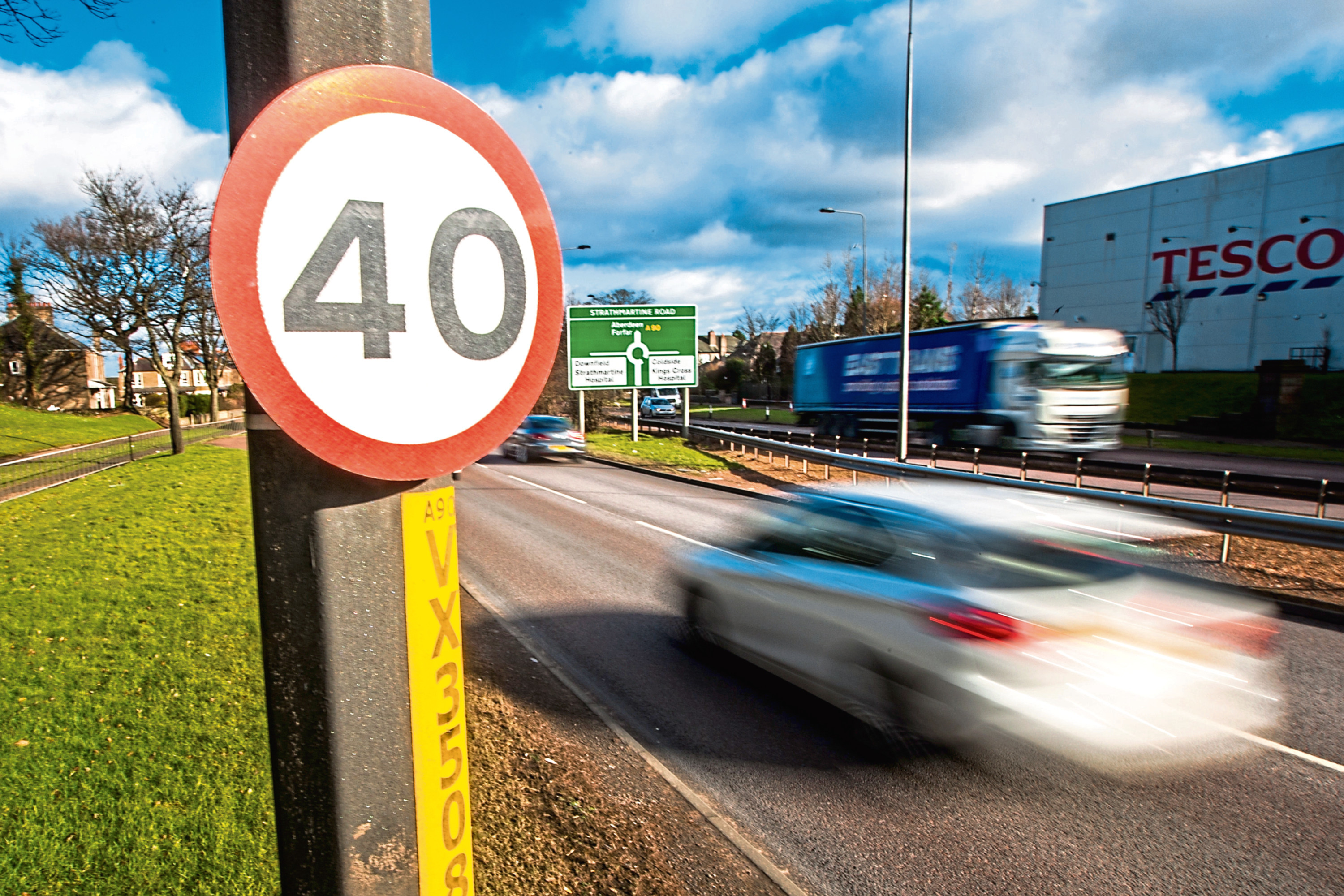 And a Tele investigation has found one motorist was clocked at a staggering 88mph on a 40mph stretch of the busy route.
Statistics obtained via freedom of information requests show 6.9 penalty notices were issued on average each day between April and June — 633 in all.
More fines are being imposed on a daily basis compared with previous years. The daily average in 2017-18 was 5.5 and in 2016-17 it was 4.5.
The minimum punishment for drivers is a £100 fine and three penalty points — meaning fines totalling at least £645,000 have been imposed since 2016.
The worst offenders are reported to the procurator fiscal and face more severe punishment in court if convicted.
Almost nine in 10 of the fines issued in the last three years by the North Safety Camera Unit on the Kingsway between the Swallow Roundabout and Forfar Road were for offences in 40mph zones.
Unit manager Arron Duncan said persistent offending on the road remained "too high".
He said: "The North Safety Camera Unit continues to deploy on this section of the Kingsway on a regular basis in line with our normal operating strategy.
"As a consequence of this, the number of offences per hour of enforcement time has in the main seen a gradual reduction over time on the six enforcement locations on this stretch of road, but the figure is still too high."
Drivers are more likely to exceed the limit by a greater degree in the slower areas of the dual carriageway – and the 40mph stretches are the areas of "greatest risk" for road users.
In the first three months of 2018-19, one driver was caught at 88mph. A peak speed of 99mph was recorded in 2016-17.
Works are currently under way to add pedestrian crossings to a stretch of the Kingsway between Old Glamis Road and Forfar Road.
Mr Duncan said: "We will continue to deploy, primarily within the 40mph sections, on a regular basis until the motoring public improve their driving behaviour.
"Some of the speeds recorded are ridiculously high and extremely dangerous and show total disregard for anyone else using the road.
"Such offenders are obviously reported direct for prosecution and will be severely dealt with by the courts when convicted.
"Travelling at speeds in excess of the legal limit is either a conscious decision by the driver, ignorance or a lack of attention .
"(These are all) equally dangerous not just to that person but to all road users and this is unacceptable no matter how much over the speed limit a driver is travelling.
"The reduction in inevitable collisions and casualties is the primary objective of the North Safety Camera Unit and we remain committed to that task for the benefit of all road users and the wider community."
Motoring organisation the RAC said more cameras could stop speeders in their tracks.
Spokesman Rod Dennis said: "Given some of the speeds recorded on this road, there does appear to be a problem with some drivers going dangerously fast.
"The answer is more enforcement, which wouldn't cause law-abiding drivers any problems but might be enough to make those intent on driving recklessly stop and think.
"Budgets allowing, there are a few different options.
"The introduction of fixed speed cameras on this stretch, more regular mobile camera enforcement, or average-speed cameras – such as the ones currently in use along the A9 – which are probably most effective at keeping overall speeds down."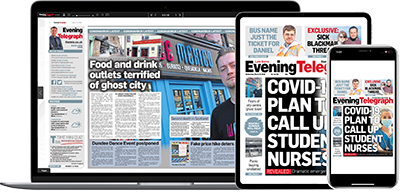 Help support quality local journalism … become a digital subscriber to the Evening Telegraph
For as little as £5.99 a month you can access all of our content, including Premium articles.
Subscribe