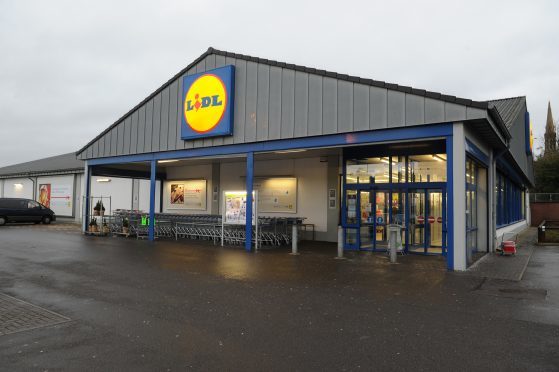 Bartosz Bajorek, 28, of Baldovan Terrace, was placed on a community payback order by Sheriff Lorna Drummond.
Bajorek admitted stealing a quantity of alcohol and food from Lidl, in South Road, on January 13, while on bail.
He also admitted that he breached a bail condition by being outwith his home address between the hours of 7pm-7am on November 30.
Bajorek further admitted stealing alcohol worth £25 and £20.99 respectively from the Co-op, 93 Albert Street, on September 24 and 26 and, while acting with another, stealing alcohol worth £6.29 from the same store on October 30.
He also admitted other previous breaches of bail curfews.
Sentence had been deferred last month for reports and a restriction of liberty assessment and solicitor David Sinclair told the sheriff Bajorek had been assessed as suitable for a community payback order with an element of unpaid work.
Mr Sinclair said Bajorek arrived in Dundee about five or six months ago from Birmingham, where he had been for the previous five years and had a settled lifestyle.
However, he had found it difficult to gain employment, although he now had an offer of a job in the city.
Mr Sinclair said Bajorek insisted he did not have an alcohol problem and that was not at the root of his offending.
He said the latest shoplifting offences had occurred as he had been partying with friends and had wanted to continue but had no money to buy alcohol.
Mr Sinclair said the author of the report had identified that Bajorek was suitable for a community payback order with unpaid work.
He added: "The 28 days he has spent in custody on this matter has been a salutary lesson."
Sheriff Drummond told Bajorek he was in front of her on six complaints with 10 charges, for shoplifting and breaches of bail.
She said: "There is a concern that you will not comply with court orders but I am going to give you a chance to show that you can."
She imposed 230 hours of unpaid work, to be carried out within nine months.
Bajorek's co-accused on the October 30 charge, Marcin Szczerbinski, 31, of Baldovan Terrace, had his case continued without plea until March 9.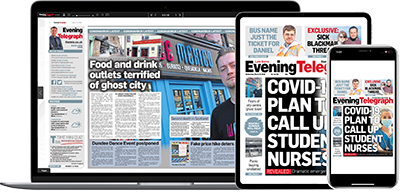 Help support quality local journalism … become a digital subscriber to the Evening Telegraph
Subscribe