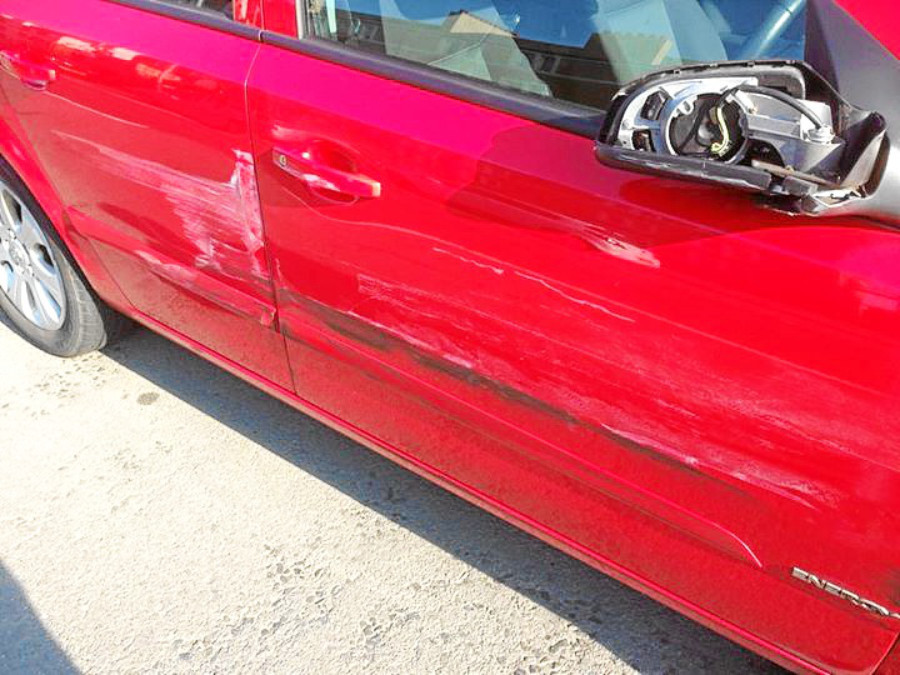 A DUNDEE woman has blasted a "selfish" driver who damaged her car and left her to foot the bill.
Mairi Miskell woke up on Tuesday morning to discover that her red Vauxhall Astra had been sideswiped by a passing vehicle while it was parked near the Clepington Road home she shares with her partner Liam Walker, 28, and three-year-old son Jackson.
Her car was left with extensive damage to the paintwork and wheel arches, and her wing mirror was also broken.
She says she's been told the car will need two panels replaced as a result, costing hundreds of pounds.
The 30-year-old Thorntons property administrator today called for locals to come forward if they saw the impact.
She said: "My mum was coming to visit and she came in and said that my car had been damaged.
"We phoned the police and then went outside — that was when we really saw the extent of the damage.
"Clearly, someone had hit it and just driven off. There were no insurance details left or anything.
"I was really gutted and upset because I have an excess to pay to get the damage repaired through my insurance.
"I feel like the person could have stopped and just said that they were sorry that it happened.
"It is upsetting that they did it and just drove off — it is selfish."
By coincidence, Liam works around the corner from where the car was parked and a colleague of his believes that he saw the incident take place.
He claims that he saw a white van cause the damage and drive off — although he didn't manage to take a note of the registration.
Mairi believes that her best chance of getting justice is for people in the area to come forward and help police carry out their inquiries.
She added: "Someone must have seen something because it is a busy area.
"I would really like it if the person came forward and admitted what they did or if someone who saw something came forward.
"I would have preferred if the driver had just left details because I don't think it is fair I had just parked my car, this has happened and now I have been left to deal with it.
"The repairs won't be cheap, my mechanic told me that at least two panels needs replaced and I will also need a new wing mirror.
"If I claim through my insurance then my premium will go up but if I don't then I will need to pay for it.
"They would have heard and felt it when it happened.
"I have 10 years of no claims and I wouldn't want to lose that because of something like this."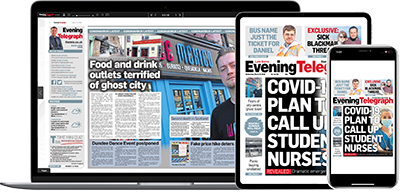 Help support quality local journalism … become a digital subscriber to the Evening Telegraph
Subscribe