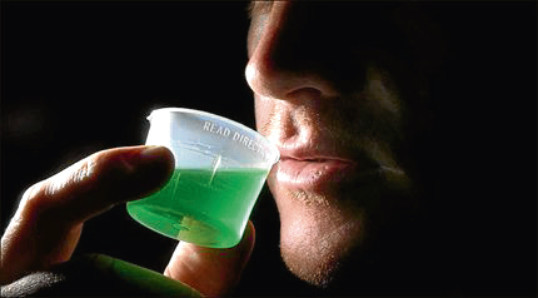 The number of methadone prescriptions dished out in Tayside has dropped for the second year running, according to new figures.
Methadone prescriptions distributed by NHS Tayside dropped to 30,063 in 2016, down from the 32,321 in 2014.
Last year was the first time in four years the number of prescriptions in the region had dropped.
The health board's spending on methadone prescriptions has also dropped, from more than £404,000 in 2014 to £352,866.41 last year.
Methadone is given to people who are recovering from heroin addiction.
Health chiefs insist it's still an important part of treatment.
Dave Barrie, of charity Addaction, said: "Methadone has been one of the most researched drugs on the market because it has been widely used for 30 years all over the world as a substitute for heroin.
"It has been stated by most as reducing drug deaths, reducing crime and reducing bloodborne viruses.
"What we are seeing locally is that quite a lot of people are dying who are maybe on these treatment pro- grammes.
"They are becoming older and some people are using different drugs such as gabapentin, Valium and heroin.
"If they take these drugs together, they are at significant risk of overdose.
"I still think methadone has a place in recovery, but it's not a panacea.
"Just replacing heroin with methadone may help to a degree but you have to look at your own life and get support."
An NHS Tayside spokeswoman said: "The number of people prescribed methadone and the volume prescribed has remained relatively stable over the period. The number of people receiving treatment for opiate misuse in Tayside has also remained relatively stable.
"The annual cost for supplying methadone has reduced over the last few years as a result of changes to the drug tariff across Scotland.
"The use of methadone in assisting drug users in dealing with the problems associated with heroin use is part of a broader package of care to help break the cycle of harmful drug use in Tayside.
"When methadone forms part of a comprehensive treatment programme, as applied in Tayside, research points to a lower risk of overdose, less involvement in crime and generally fewer physical and mental health problems for individuals."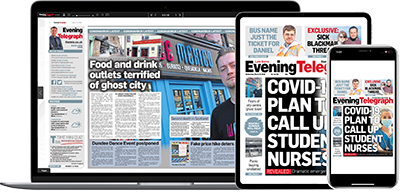 Help support quality local journalism … become a digital subscriber to the Evening Telegraph
Subscribe