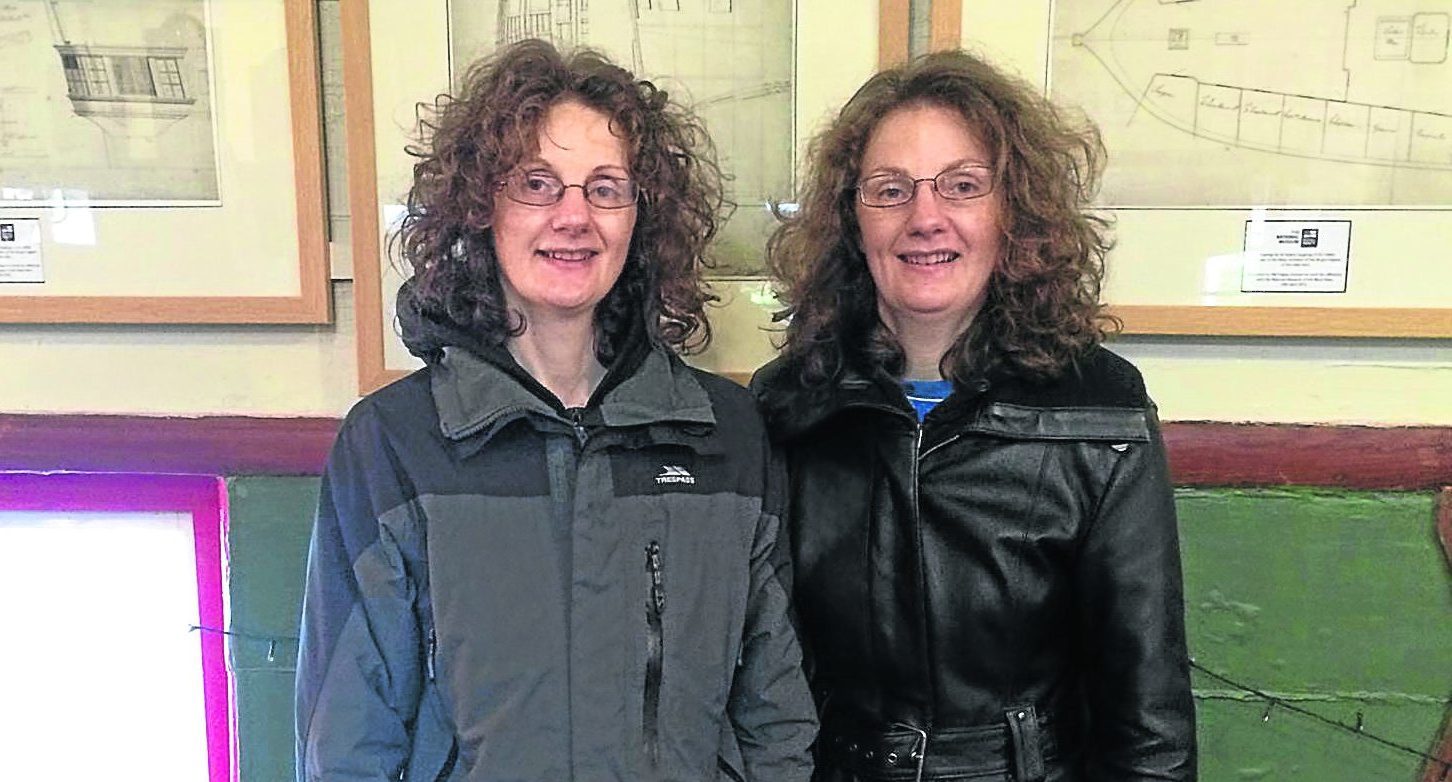 A woman has told how a search of her family tree led her to discover how one of her "ancestors" was still alive in Dundee.
Clare Parks, 49, was researching her family history when she found out she had a direct connection to HMS Unicorn, which is berthed at City Quay.
Clare's great-great-great-great-great-grandfather was Sir Robert Seppings, the ship's designer.
Clare and twin sister Theresa decided to visit the Unicorn at the end of last month, and Clare has been back again since.
The administration worker from Aberdeen told the Tele that she was thrilled to visit for the first time and find out more about a part of the city's heritage her family had such an influence on.
She said: "My mum was always very interested in family history, and she knew that we were related to Robert Sepping, as her father's name was Reynold Robert Sepping Harrison. I was recently doing some research on the internet, and that was when I found out he had such a huge part to play in the design of the HMS Unicorn.
"I dug a bit deeper and found out that he really played a huge part in maritime history.
"His work on the Unicorn, especially on the crossbeam, was a pivotal moment in ship design and led to a lot of other developments like steam ships. It was a very important moment in naval architecture."
Theresa lives in County Durham, but the sisters agreed they would take a trip to the Unicorn when she was visiting Scotland a few weeks ago.
Clare said: "It was hugely exciting to find out that one of my ancestors from hundreds of years ago was still 'alive' in Dundee, and people could visit this remarkably well-preserved ship from so long ago, and find out about it. It was fantastic to see it.
"You can go into the hull and see the crossbeam there. That is part of the work that Robert Sepping did, and one of the innovative methods used to strengthen ships.
"The people at the ship made us feel so welcome and there is so much going on — educational things for children."
Professor David Bradley, who is a member of the Unicorn Preservation Society, was giving a talk about the ship's history on October 15, so Clare took the opportunity to come back to Dundee and find out more.
The Unicorn was brought to Dundee in 1824 and is the world's last intact warship from the days of sail, one of the six oldest ships in the world.
It is also Scotland's only representative of the sailing navy.
Clare said: "For a boat so old it is so well-preserved. This has certainly made me want to find out more.
"The Maritime Information Museum in Greenwich has a lot of information about Robert Sepping.
"From what can I gather, someone started writing a biography of his life in the early 1970s, but I'm not sure what came of the book or the author.
"It was just such a great experience to be able to go and visit something that has such great history.
"Now I know the connection I would love to keep up-to-date with what is going on at the ship.
"Theresa was really enthusiastic about the connection as well — she was really bowled over by it."
Billy Rough, the HMS Unicorn's learning and engagement officer, said the visit was a "fantastic surprise".
He said: "We just thought they were normal visitors when they came in. Then they had a little chat with us, and explained the family connection.
"It was a great thing to meet them. It was lovely to be able to welcome a descendant of the architect on board and show them around."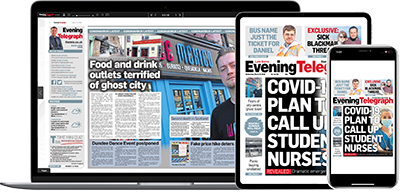 Help support quality local journalism … become a digital subscriber to the Evening Telegraph
Subscribe