Calls have been made for council chiefs to find out who is responsible for turning "a jewel of the city" into a "disgusting" mess.
An area of Camperdown Leisure Park, at the back of Dundee Ice Arena, has been plagued with flytippers leaving large amounts of garbage.
Several bags of waste have been littered across an area of the centre.
Andrew Llanwarne, Friends of the Earth Tayside coordinator, said it was "unfortunate", adding: "I think it's upsetting that litter is being left at the edge of Camperdown — a real jewel of the city — where people relax and enjoy themselves.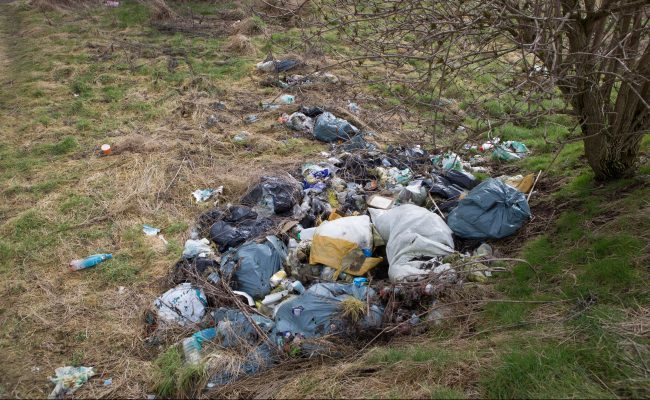 "It's sad that litter at the park is detracting from people's enjoyment of it.
"We don't tackle flytipping ourselves because we don't have the resources.
"We look to the council to deal with cleaning on that scale, but I wouldn't want to criticise them too hard because the council is dealing with major cuts to refuse collection and litter picking."
Kevin Keenan, councillor for the area, said flytipping was a major issue across Dundee, adding: "I guess it hasn't been helped by the closing of recycling banks.
"There's an issue, where if the land isn't owned by the council, then it's not likely to be cleared by them unless it's a safety concern. The council should, however, be making moves towards catching people.
"Council officers should be trying to identify where the rubbish is coming from by looking for letters with addresses on them.
"The council could perhaps set up some form of CCTV or cameras around the area.
"I think they should be encouraged to do so, especially considering that the area has been affected for a while.
"Every tonne of rubbish must cost the council a fortune, not just in disposal, but in putting people out there.
"It's a real cost burden to the city."
He said: "So-called flytipping is completely antisocial and blights the communities and areas where it goes on. Anyone who does it is also acting illegally and the council has in place robust procedures to deter this type of behaviour.
"I'd completely condemn this kind of selfish and dishonest practice. You can report flytipping on the council's website."
Residents today slammed the mess, with Steven Brown, 34, saying: "It's not very good. There's ways of getting rid of stuff like that.
"There are recycling points and scrap yards set up all over the place. It's just pure laziness."
Norrie Livingston, 66, described the rubbish as "disgusting", adding: "All they're doing is trying to get out of being charged for throwing it away.
"They should be fined heavily. If they knew about or heard about big fines they wouldn't do it."
Charlie McGlade, 65, a safety manager, said: "I'm disgusted when I see stuff left on the side of the road — it looks horrible.
"It doesn't take much effort to take your waste to the skip. Even my kids used to make sure they put the rubbish in the bin."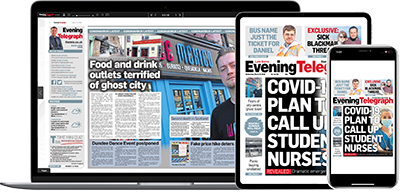 Help support quality local journalism … become a digital subscriber to the Evening Telegraph
Subscribe