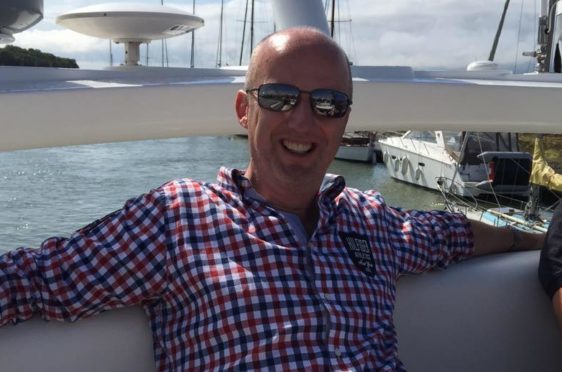 When Sean Reid was diagnosed with bowel cancer, the impact was devastating.
The Mid Craigie man visited his doctors after feeling unwell but was shocked to discover that he was suffering from the disease.
But despite months of hospital appointments and gruelling treatments, the 47-year-old says his fight with cancer has actually given him a greater outlook on life.
Sean is in remission and wants to raise awareness about the symptoms of bowel cancer.
More than 3,700 people are diagnosed with it in Scotland every year and about 1,500 people die from the disease.
He said: "The last 12 months has been the most eye-opening journey of my life.
"The positives far outweigh the negatives. The professionalism and care from the NHS has blown me away.
"The love, care and affection shown by friends and family through this time has overshadowed all the negative stuff.
"My outlook on life has changed significantly and now I want to ensure everyone is aware so they can keep enjoying the good things without the downsides."
According to the latest figures from the Beating Bowel Cancer charity, the disease is now the second biggest cancer killer in the UK, with 41,000 people diagnosed annually and 16,000 dying each year.
Early signs include bleeding from the back passage, abdominal pain, a change in bowel habits, a lump in the stomach and unexplained tiredness or weight loss.
Sean will still be making regular visits to the hospital and will undergo surgery in a bid to prevent the disease returning.
He added: "I went to the doctors too late, I was stage three when I was admitted, then after my operation, I was stage four due to it spreading.
"So far, I am very lucky as the treatment has worked.
"I'm not out of the woods yet, I'll have scans for the next five years to make sure it stays away but it's a small price to pay.
"I would encourage anyone to pay attention and take action.
"If I can help one friend get in and get this sorted out earlier than they would have done, then I'll be an even happier man."
Sean has been supported over the last 12 months by his family, in particular his six brothers and sisters.
Bowel cancer is hereditary in Sean's family and all of his siblings have since been tested for the disease.
Many of them are now taking part in fundraisers in a bid to give back to cancer charities, inspired by the care Sean received.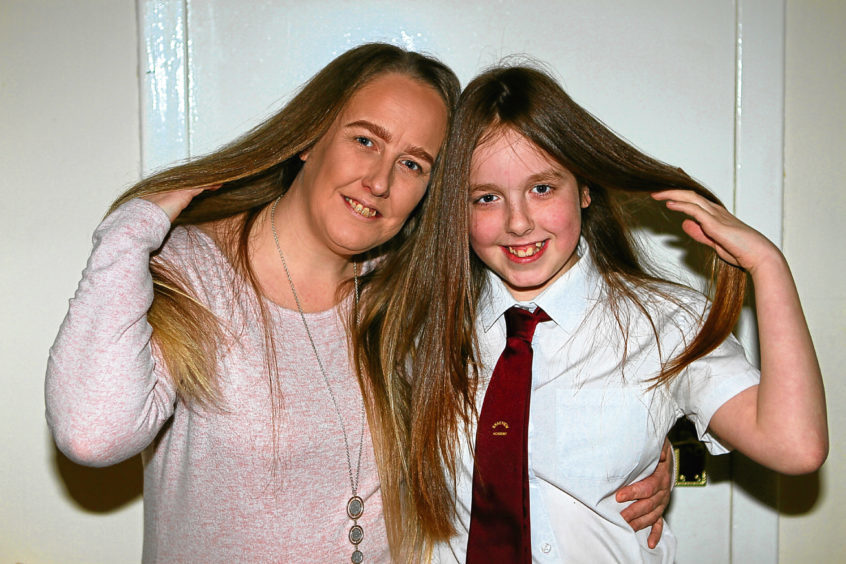 His sister Julie Mitchell, 39, will be having her locks shed alongside 12-year-old daughter Paige to raise money for the Little Princess Trust which provides wigs for children who have undergone cancer treatment.
She said the news of Sean's diagnosis was a "bombshell" for their family.
Julie said: "My brother has been suffering from bowel cancer for the last 12 months so I wanted to give something back after the care he received.
"It's been such a difficult year for him, we've got quite a large family and each of us are doing something.
"The cancer is hereditary so we've all been tested for it since and thankfully they haven't found anything.
"Sean is just wanting to raise as much awareness as he can so that people are getting in to get checked earlier.
"We want to give back as much as we can."
She added: "I don't think Sean had any symptoms. He had gone to the doctor feeling unwell.
"It really was a bombshell for us all.
"Bowel cancer is one of the most serious cancers and in Sean's eyes it's all about awareness and about trying to detect it sooner. Hopefully it will inspire more people to get checked."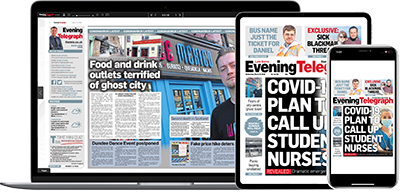 Help support quality local journalism … become a digital subscriber to the Evening Telegraph
Subscribe