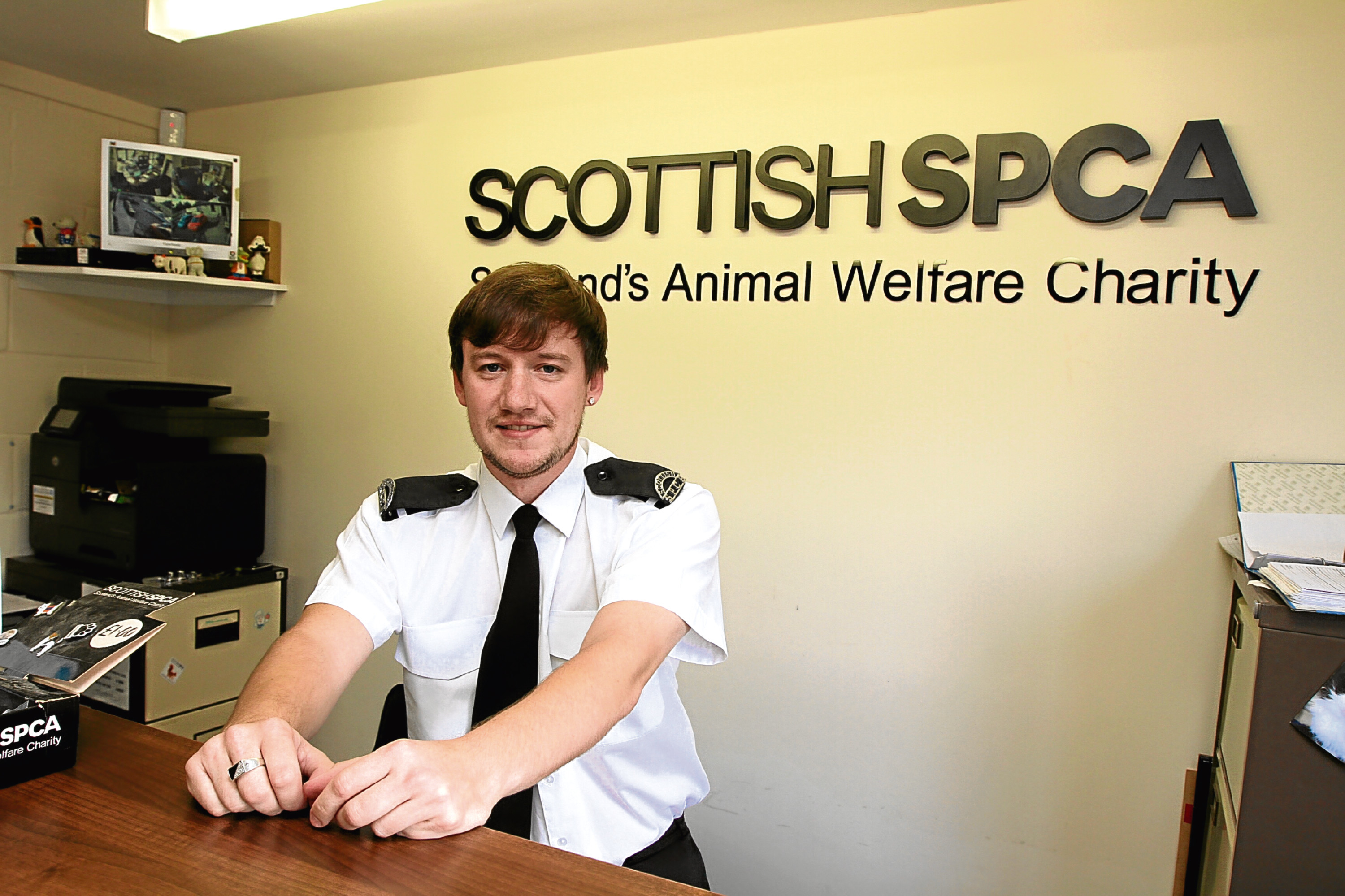 IT's a busy time for staff at Tayside's animal rescue centre.
With the summer season upon us, the Scottish SPCA's centre at Petterden is receiving up to 50 calls a day from owners who wish to hand in unwanted pets.
Among the 320 animals to have found a new home this year are cats, dogs, birds and ferrets.
Last year, the facility rehomed 482 animals.
By the end of 2016, it is expected this figure will be higher.
Dale Christie, 25, an assistant manager at the Petterden office, said on some days the charity receives between 20 and 50 calls a day from people wanting to give up their pets.
Dale said the centre has encountered 104 stray animals this year.
He told the Evening Telegraph: "We've had 20 abandonments and the animals vary between birds, dogs, ferrets and fish.
"I think in the case of the fish it had grown too big for the tank and the owner has tried to dispose of it in an external drain.
"But our staff managed to recover it."
And the work never stops, said Dale.
He added: "There are days where we could see between 20 and 50 calls per day of owners looking to hand in unwanted pets.
"Although we aren't necessarily here for unwanted animals, we will always try and help where we can or advise owners of other organisations they could use.
"But we are delighted that we have been able to rehouse so many animals this year. We have had a terrific reaction to all of our appeals."
One of the success stories is Paddy the lurcher.
Dale said: "Paddy here came down from our Aberdeen office.
"Staff there decided to bring him down here and he has a new owner lined up. He'll hopefully be going to his new home next week."
The job of checking the welfare of animals falls to SSPCA inspector Robert Baldie, 39, who has worked with the organisation for the past 10 years.
Robert said: "So far this summer we've had a few issues with birds' nests being destroyed and people complaining about horses in the Angus area.
"We ran another strong campaign to ensure people are not leaving dogs to overheat in cars, so thankfully we have not encountered too many issues surrounding this so far this year.
"If we do find a situation like this we do have the right to forcibly remove the animal from the vehicle."
But not every call the centre receives is straight forward, said Robert.
He said: "One thing we are receiving at the moment is a number of malice calls.
"People are reporting the ill treatment of animals, but when we approach the reported address the animals are absolutely fine and in no distress whatsoever.
"We had reports of a Staffie dog being left to roam the streets, but when I've approached the address it was a completely different breed of dog and it was secure in the property."
Although there has been an increase in the number of malicious calls, Robert said the work of the SSPCA wouldn't be possible without the help of the public.
He said: "The public play a vital role in assisting us with what we do. We're continually indebted to any information they are able to pass us on."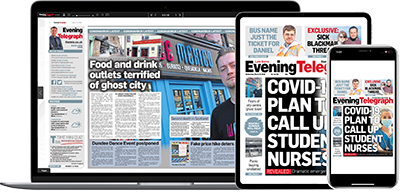 Help support quality local journalism … become a digital subscriber to the Evening Telegraph
For as little as £5.99 a month you can access all of our content, including Premium articles.
Subscribe