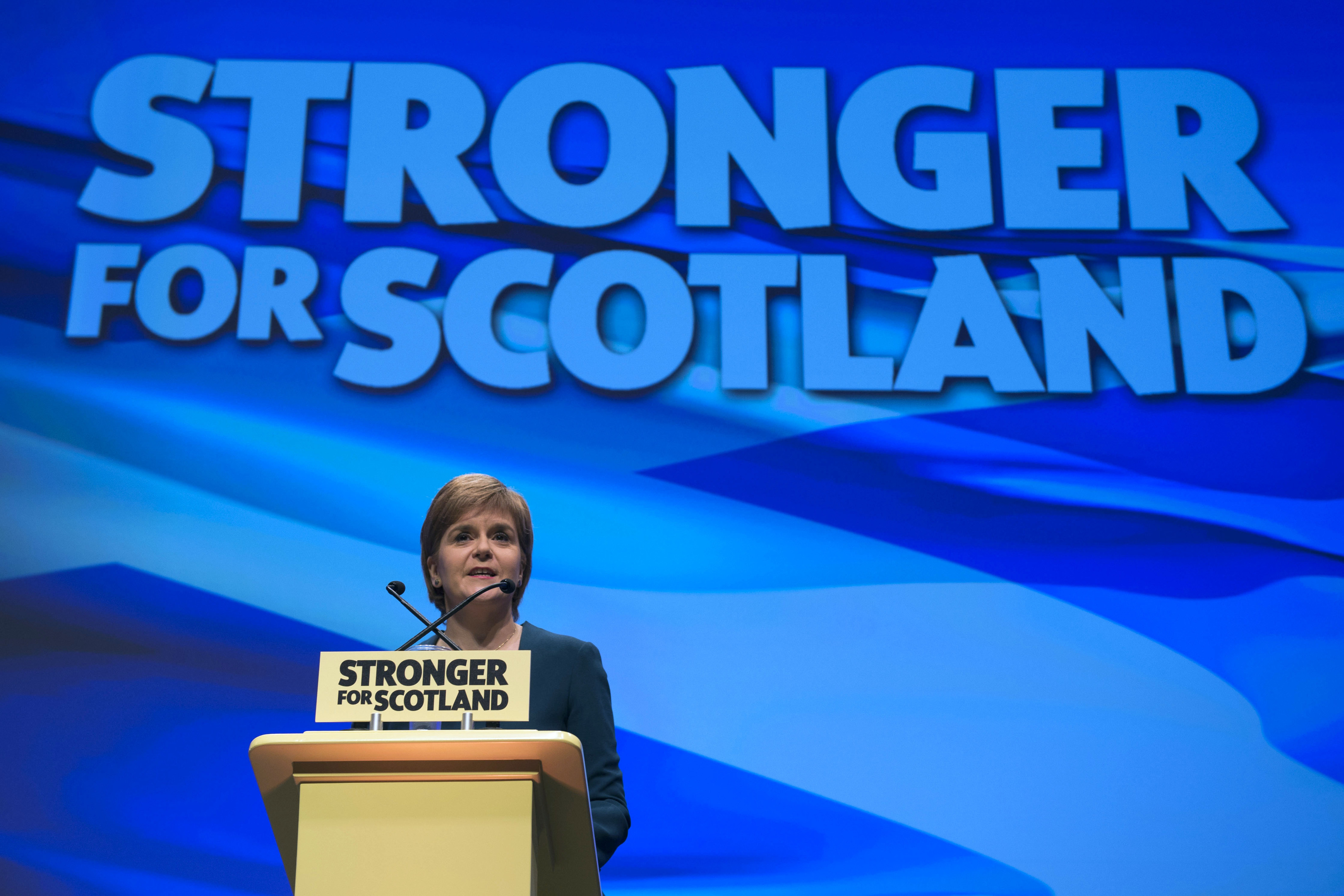 A consultation will begin next week on legislation for a second Scottish independence referendum, First Minister Nicola Sturgeon has announced.
The SNP leader said Scots should have the ability to reconsider the issue in light of the vote for Brexit and "to do so before the UK leaves the EU".
She told delegates at the SNP conference in Glasgow that an Independence Referendum Bill will be published for consultation by the Scottish Government next week.
The First Minister also announced plans for "specific proposals" aimed at protecting Scotland's interests in Europe and keeping the country in the single market "even if the rest of the UK decides to leave".
This will include seeking "substantial additional powers" for Holyrood as part of the UK's Article 50 negotiations, including over international deals with other nations and immigration.
She also confirmed that SNP MPs at Westminster will vote against the "Brexit Bill" when it comes before the House of Commons next year, and they will seek to form a coalition with Labour, Liberals and moderate Tories against a hard Brexit.
But a spokeswoman for Prime Minister Theresa May said the SNP's focus should instead be on "working together as a union, as a United Kingdom, to get the best deal as we leave the European Union".
Ms Sturgeon's speech was also criticised by opposition parties who accused her of stoking "division and more constitutional upheaval".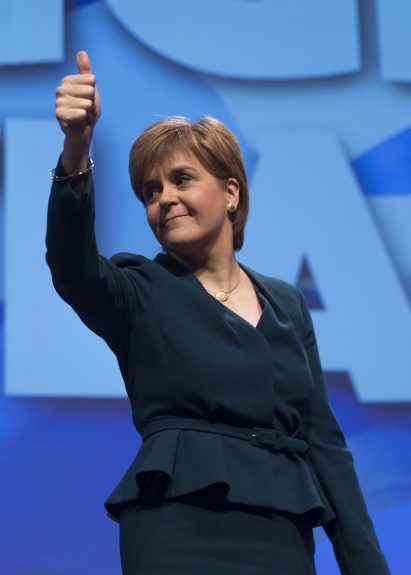 She told the conference: "I am determined that Scotland will have the ability to reconsider the question of independence – and to do so before the UK leaves the EU – if that is necessary to protect our country's interests.
"So I can confirm today that the Independence Referendum Bill will be published for consultation next week."
The First Minister insisted a fresh vote on independence would not simply be a re-run of the arguments of 2014 – when voters backed staying in the UK by 55% to 45%.
She told SNP activists: "We must engage the arguments with a fresh eye and an open mind. The case for independence will have to be made and won."
But she said if the choice is between "an inward looking, insular, Brexit Britain governed by a right-wing Tory party obsessed with borders and blue passports at the expense of economic strength and stability" and a "progressive, outward looking, internationalist Scotland", then it is a case that "we will win".
She accused Mrs May of having displayed "disregard for Scotland's democratic voice that was reminiscent of Margaret Thatcher".
In a direct message to the Prime Minister, she continued: "If you think for one single second that I'm not serious about doing what it takes to protect Scotland's interests, then think again.
"If you can't – or won't – allow us to protect our interests within the UK, then Scotland will have the right to decide, afresh, if it wants to take a different path."
Mrs May's official spokeswoman told a Westminster briefing: "The position of the Prime Minister and the Government hasn't changed.
"This issue was addressed in 2014, what we should all be focusing on now is working together as a union, as a United Kingdom, to get the best deal as we leave the European Union."
Scottish Secretary David Mundell called on Ms Sturgeon to "commit her Government to working constructively with the UK Government to seize the opportunities that will bring, not taking Scotland back to the divisive constitutional debates of the past".
Scottish Conservative leader Ruth Davidson said her party would oppose any attempt to "drag" Scotland into a second independence referendum.
She said: 'Nicola Sturgeon could today have set out a positive, constructive vision for how the country progresses together.
"Instead she has made it clear she wants to take Scotland back to yet more uncertainty, more division and more constitutional upheaval.
"This isn't the action of a First Minister of Scotland but an SNP fundamentalist who puts independence first, last and always."
Scottish Labour leader Kezia Dugdale said: "This confirms that the SNP's priority is not education, or healthcare, or tackling poverty.
"Nicola Sturgeon's top priority is to divide our nation once again. But our country is already divided following the Tories' reckless Brexit gamble and we should not be seeking further divisions.
"Our economy is in trouble and the last thing we need is the uncertainty of another independence referendum."
But the consultation was welcomed by the pro-independence Scottish Greens, who said: "Independence may be Scotland's best hope of remaining in the EU, and it's right that preparations are made and the case continues to be built."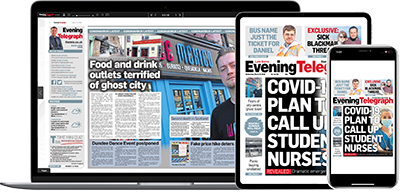 Help support quality local journalism … become a digital subscriber to the Evening Telegraph
Subscribe