The Scottish Government has recruited 93 people in Dundee to work at the country's new social security headquarters.
Competition was fierce, with 1,367 applications made within a few weeks of the client service advisers' roles being advertised, according to official figures.
The city's jobs boost is the first wave of appointments for the agency, which is initially operating from the council's base on North Lindsay Street.
The advisers will be processing applications and responding to queries.
The starting salary was advertised as £17,641.
The agency is expected to be fully operational by 2021 with 1,900 jobs spread across the country, 750 of which will be in Dundee.
It's expected 80 posts will be filled in this recruitment round, but the number of people appointed is higher because of working practices such as job sharing.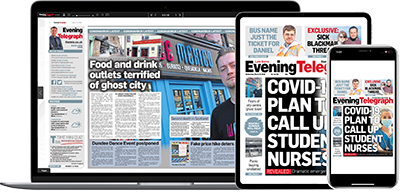 Help support quality local journalism … become a digital subscriber to the Evening Telegraph
For as little as £5.99 a month you can access all of our content, including Premium articles.
Subscribe