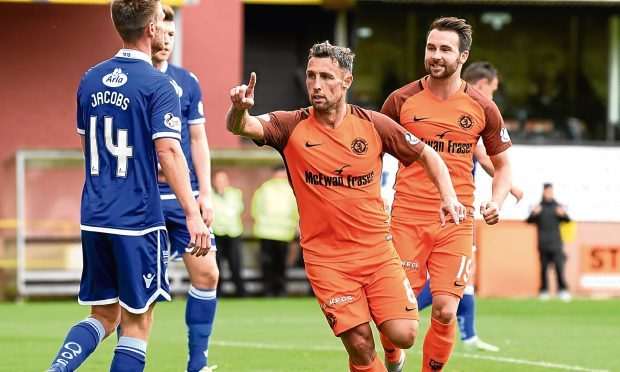 For Scott McDonald, being at Dundee United is a throwback to his days at Celtic and Middlesbrough — and it's a challenge the veteran striker is relishing.
The Australian's 17-year career in British football has taken him to places as diverse as Millwall and Motherwell but he knows from stints with the Hoops and Boro what it's like to be with the big outfit in a league and how different that is.
During those stints he learned every other opponent approached games against these teams differently and, just as significantly, every defeat was considered a crisis.
That's why he was not caught by surprise by the reaction to United crashing to an unexpected loss at St Mirren last weekend.
And it's why, as disappointed as he remains over the events in Paisley, he's remained calm and made sure his focus is on putting things right.
"The reason I came here was, coming to the end of my career, I thought about what were my most enjoyable times. It was those moments at Celtic and Middlesbrough when we were the big club.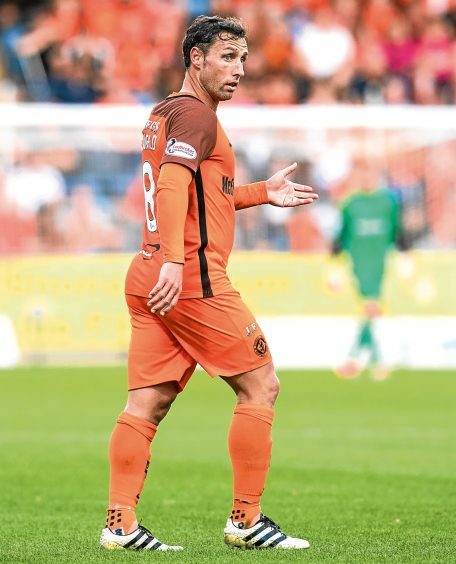 "I wanted to be the big fish in the pond again and, hopefully, that would bring out the best in me and Dundee United gave me that chance."
He's aware that means adjusting his game to suits the needs of a team that, most weeks, will be facing opposition set up specifically to stop them rather than simply go for victory.
"It's completely different — you have to change your mentality. Sometimes at Motherwell I could drop deeper and get involved more and try and dictate the game.
"But here, in this situation, as a No 9 you need to just think goals. We've talented players here who can do other things and I have to concentrate on getting into the box and getting goals.
"When you're the favourites it's much more difficult. You saw that against Brechin when they made it really difficult and, for all our level of performance wasn't what we wanted, we're going to get more of that.
"It means as a club we need to remain patient because there are times when it is going to be sticky.
"You are not going to see sometimes the nice things you want because teams are going to come here and make it that difficult type of game."
Likewise, when things do go wrong, he's learned it's odds-on it will be treated as a crisis but knows level heads are needed when setbacks like last Saturday's come along.
"A defeat here is a much bigger thing but you have to stick together. You have to focus on that and not get too worried about things happening outside.
"You believe in what the group is and remain focused. Outside there will be this and that and shouts but you keep that focus.
"The manager has a good head on him and I've been impressed by him. Even more so when things don't go right you look to managers and leaders to use their experience to get through these times.
"And what I've liked about this week is people are hurting and they are disappointed. There is nothing worse than seeing smiling faces after a defeat but there haven't been any here and we are working hard."
For McDonald, part of that has been putting his hand up to play in tomorrow's Irn-Bru Cup clash with Alloa.
"In terms of where I want to be in match fitness I'm not far away at all but I'm still getting to know how my team-mates play.
"That, and the chance to get last week out of the system, means we are all willing to play."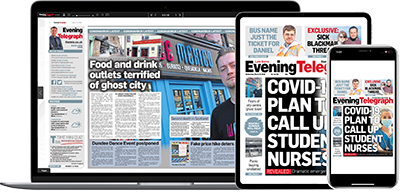 Help support quality local journalism … become a digital subscriber to the Evening Telegraph
Subscribe