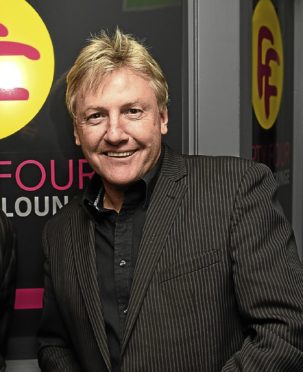 Dundee keeper Scott Bain will have a job on his hands claiming a place in the national team.
That's the view of former Scotland goalie Andy Goram, who reckons Bain will have to work hard to move himself up the pecking order to be No 1 in Gordon Strachan's side.
And Goram should know. The former Rangers man was capped 43 times for his country but, during that period, had to fight off stiff competition before claiming the gloves.
He reckons Bain may have to follow a similar path but feels the Dundee man has the attributes to force his way into Strachan's starting XI.
"I feel sorry for Bain," he said, during a recent visit to Perth's Forty Four Bar and Late Lounge in the company of ex-Celtic, West Ham and Scotland forward Frank McAvennie.
"I've seen him and he is a very good goalkeeper.
"In fact, I haven't seen many better. He is a young lad, too, and, hopefully, will become even better.
"However, he is up against three other good goalies for a place in the national team.
"Craig Gordon, Allan McGregor and David Marshall stand in his way and that makes it very difficult for Scott to get a Scotland jersey.
"His consistency of performance is very good and he was in my "Team Of The Season".
"I had no qualms about putting him right in there.
"However, due to the three in front of him, he will have to bide his time regarding a Scotland call."
And Goram recalled when he was forced to fight a similar battle for the national No 1 jersey when he had Alan Rough and Jim Leighton breathing down his neck.
He continued: "That is a situation that is not new.
"When I was battling to keep Roughie and Jim out, Campbell Money, Henry Smith and Bryan Gunn were trying to get past the three of us to get a Scotland call.
"Scott has been banging on the door all of last season and will likely continue to do so. I hope he does because it strengthens his cause for a call-up and it means we have another very good goalie available to Scotland.
"Scott coming through puts pressure on the trio in front of him.
"When I had the Scotland No 1 jersey, I was very aware not just of Roughie and Jim but also of Campbell, Henry and Bryan queueing up behind me.
"Whoever has the jersey will know just exactly who is waiting in the wings.
"Scott Bain has a lot of goalie traffic in front of him but, if he keeps on performing the way he has been, his chance could come. He's definitely good enough."
A back injury forced Bain to withdraw from the Scotland squad for Sunday's game against Italy but time is on his side to match the achievements of Goram.
In a long and distinguished career with Oldham Athletic, Hibs, Rangers, Manchester United and Scotland among others, Goram proved his worth time and again between the sticks.
So much so, he is still known affectionately as 'The Goalie'.
At 5ft 11in tall, he wasn't the biggest keeper.
However, he proved you don't have to be over six feet tall to be a success in the game.
Goram played pro football for a staggering 23 years, his other clubs being Notts County, Sheffield United, Motherwell, Hamilton, Coventry, QOS and Elgin City. He played well over 600 league and cup matches.
Therefore, he should know what he's talking about when he talks about goalies — and he might not be far wrong with his assessment of Bain.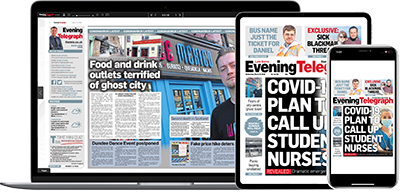 Help support quality local journalism … become a digital subscriber to the Evening Telegraph
Subscribe