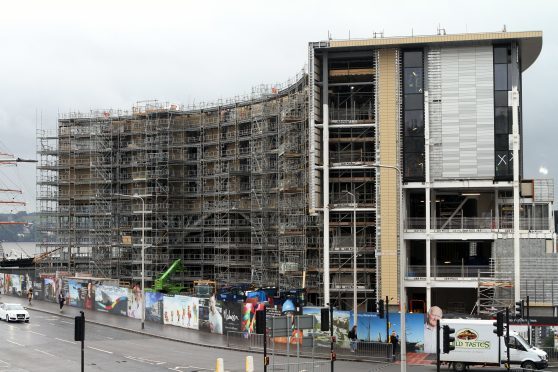 Pressure is mounting on ScotRail to install a changing places toilet at Dundee train station.
A Dundee charity warned failure to include the facility would stop visitors coming to the city.
ScotRail Alliance confirmed there would be no changing places toilets — which are larger than normal disabled toilets and feature a hoist for lifting — at the lower level, the section they own, of the station.
SNP councillor Lynne Short and Tory North East MSP Bill Bowman have both written letters demanding a rethink.
Ms Short said: "I am writing a letter to transport minister Humza Yousaf to see what can be done. These are not just disabled toilets, they are more than that."
In a letter to ScotRail, Mr Bowman said he was "very disappointed" to hear they had decided against such a toilet. "The inclusion of a PAMIS-approved toilet would encourage more people to visit Dundee and experience the things the city has to offer," he added.
"A spokesperson for the ScotRail Alliance has said that while the situation is regrettable there is not enough footfall to merit the inclusion and 'there is no room for the installation of a changing places facility'.
"However, with the V&A Museum of Design scheduled to open next year, along with a planned 1,000 new hotel rooms across the city, it is likely that footfall will increase."
A ScotRail spokesman denied footfall is the reason.
He said: "The main redevelopment of the station at street level is being led by Dundee City Council. It is for the council to comment on why this facility was not included."
A Transport Scotland spokesman said: "The minister is aware of these concerns.