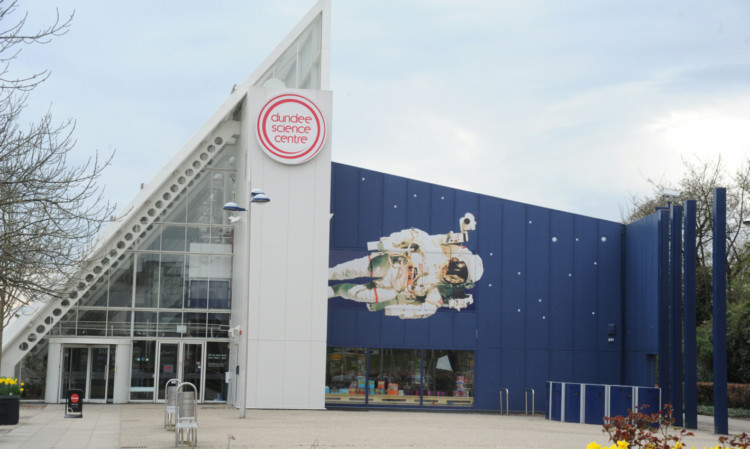 Dundee Science Centre is to be expanded at a cost of £1.7 million, it has been revealed.
Major proposals to extend the attraction's learning programmes and create a new learning facility have been announced.
The proposed project has three main parts — a new science learning facility — including an 80-seat lecture theatre — a 30-seat learning zone and two meeting nests for mentoring and collaborative work.
There will also be a new interactive exhibition showcasing Dundee's pioneering work in medical technology, including minimally-invasive procedures such as keyhole surgery.
A programme of public engagement with local medical students, clinicians and scientists to engage visitors in medical advancements, medical careers and healthy living is also planned.
As part of the proposed £1.7 million expenditure, Dundee Science Centre has requested that the city council provided funding of £100,000 in 2016/17.
In a report to go before Dundee City Council's policy and resources committee on Monday, chief executive David Martin said: "The project will enable the centre to expand its learning programmes, partnerships and the number of people that it serves.
"It will be a key milestone in the science centre's evolution as it continues to work towards its vision of a culture of curiosity, confidence and engagement with science for the Tayside Community."
Funding is to come from a number of sources including £850,000 from the Wellcome Trust and £100,000 from Dundee Science Centre Endowment Trust.
Linda Leuchars, interim chief executive at Dundee Science Centre, said: "We are extremely excited by the progress made over this past year, as well as the support we have experienced for this major expansion at Dundee Science Centre.
"Visitors will be immersed in the world of medical technology through the exhibition and have the opportunity to trace the development of technological developments and appreciate the very human story about their impacts on life and society.
"Some of the technologies we will be showcasing are truly astounding and, crucially, being currently developed here in Dundee."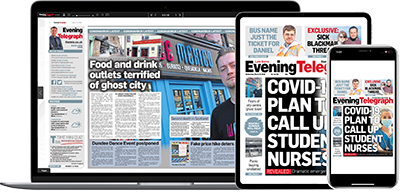 Help support quality local journalism … become a digital subscriber to the Evening Telegraph
For as little as £5.99 a month you can access all of our content, including Premium articles.
Subscribe