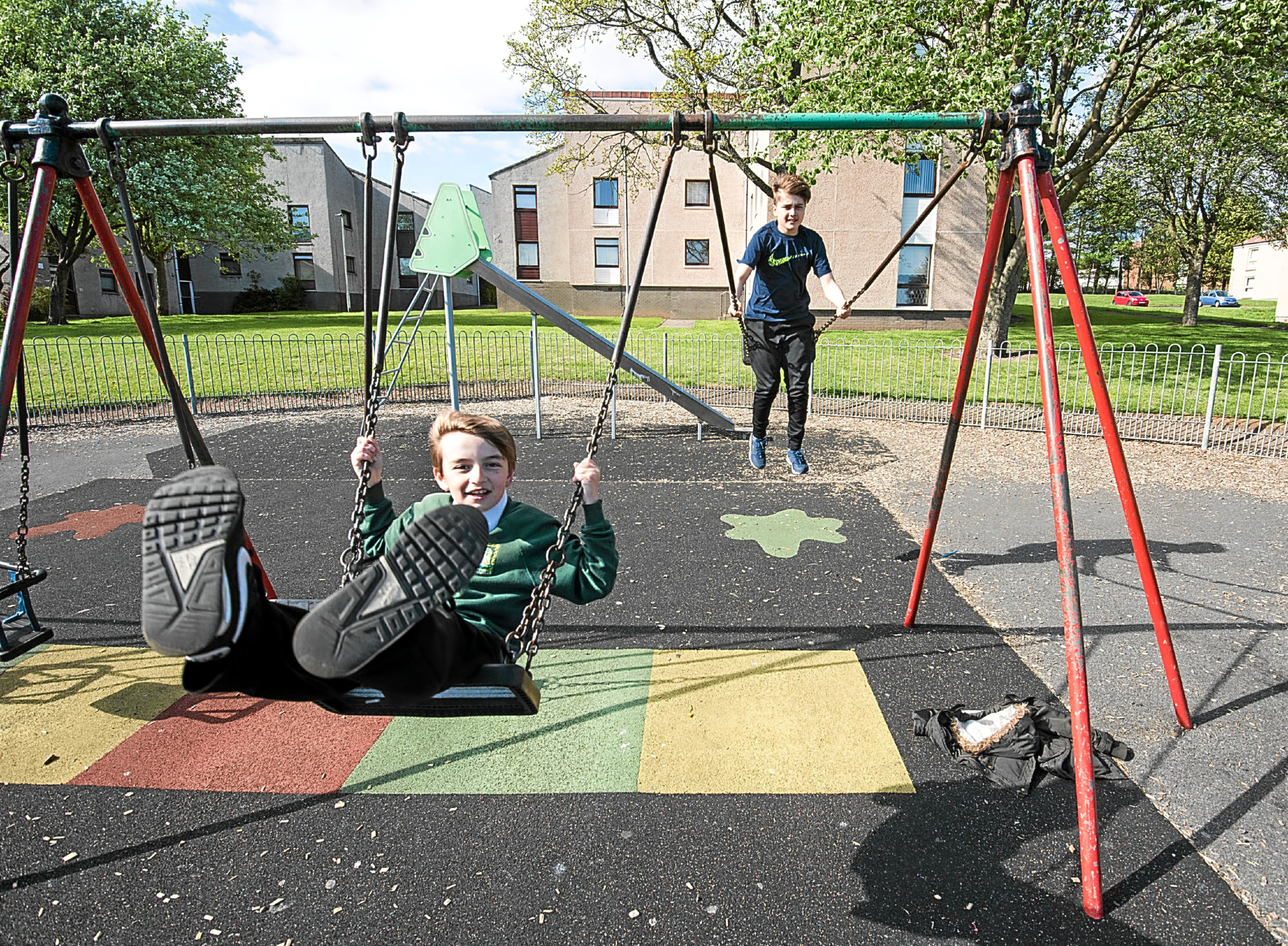 In Scotland, one in eight people care for those they love, unpaid, and often without much thought for their own well-being.
While most of us have visions of an older person caring for their spouse, or a parent caring for a child, many carers are children themselves.
Brian Evans, 13, from Menzieshill, is one of those carers, having looked after his younger brother Rhys, nine, since 2014.
Rhys has attention deficit hyperactivity disorder (ADHD), is autistic, and has learning difficulties.
Brian spoke to the Tele about the challenges of being a young carer, the support he receives from Dundee Carers Centre, and his plans for National Carers Week, which starts on June 6.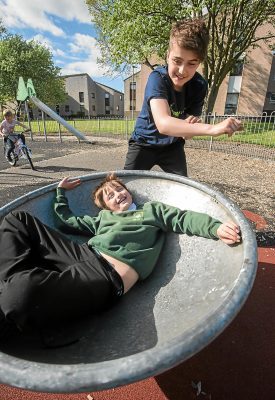 He helps mum Tracey and dad Brian senior as much as possible by caring for Rhys because there was a noticeable strain on his mum when dad was away working offshore.
Brian, who has another younger brother, seven-year-old Lennox, regularly gets Rhys up and dressed before school, makes sure he eats his breakfast and generally looks out for him.
He said: "Rhys is great. If you have no friends around you can rely on him.
"He always finds a way to make you laugh and always sticks up for you.
"When he gets angry and shouts it's challenging but he can't help it. I'll always be there for him.
"It's hard work helping Rhys but it's really rewarding too."
Around six months after Rhys was diagnosed in 2014, Brian started attending the Young Carers Project at Dundee Carers Centre.
The project offers services, support and information to young carers aged between eight and 16 years old, including one-to-one therapy, group discussions and residential breaks.
Brian said: "I did a lot for Rhys before I started going to the centre but I had a lot of stress. Sometimes I would get angry with him but I know it's not his fault. I go to the group every Thursday for two hours.
"We listen to music, have food, have meetings and go on residential trips. It's helped me a lot."
Brian was also keen to tell others in a similar situation to use the support that is available to them.
He said: "If anyone is a carer then I'd tell them not to be scared to speak about it. Don't get stuck in a situation you can't deal with.
"Go to the group like I do and get the help that's there."
Brian's mum said the support had changed both he and Rhys considerably.
Tracey, who works at the Carseview Centre, said: "Brian gets more time to himself now since he's been going to the young carers centre.
"He really enjoys it there and it's helped him to cope well and really boosted his confidence.
"I think he found it tough being the oldest and taking it upon himself to look after his brothers. I'm really proud of him."
Neil Walls, who is one of the youth workers for the Young Carers Project, said: "When Brian first came here he was quite talkative, but nervous.
"After a few months of being here, he needed less one-to-one meetings and was more involved in the group activities.
"Now he's one of the most confident youngsters here, and someone I can rely on if I need someone to speak to other children about being a young carer."
Brian is one of many carers of all ages who are involved in events to celebrate National Carers Week.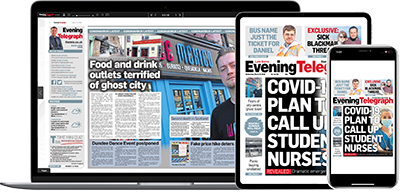 Help support quality local journalism … become a digital subscriber to the Evening Telegraph
Subscribe